Looking for Knee Pain Relief in Midtown? Consult Pain Treatment Specialists for Help
You're the type of person who is always looking for how to make things in your life a little better. When your kitchen drawers were looking a little dated and drab, you use some cute washi tape to brighten it up. The past winter was rough on your landscaping, so some new perennials and a rock garden freshened up your home's exterior. Even though you're always looking for how to make improvements in your life, you don't always apply the same philosophy to your health. Recently your knee pain is increasing with frequency and intensity, but instead of trying to find knee pain relief in Midtown you've tried to ignore the pain. Yesterday you had an "a-ha" moment when your kids wanted to go outside and ride bikes, but you had to say no. Your aching knee made you a spectator from the garage, and you realized with a sinking heart that you can't miss any more chances to spend active, quality time with your kids.
At Pain Treatment Specialists, we understand how chronic knee pain affects your daily activities. This is why our knee pain doctors strive to relieve your knee pain with minimally invasive treatments that get you back on your feet quickly. Our treatment plans do not suggest knee replacement surgery unless it's medically necessary, and highly recommend more conservative treatments like platelet-rich plasma injections and nerve blocks. Schedule a consultation at our pain clinic on Madison Avenue and see how you can finally put yourself first and find long-lasting knee pain relief.
Who Offers the Best Knee Pain Relief in Manhattan?
Not all knee doctors offer the same types of treatments. For example, an orthopedic surgeon deals with traumatic knee injuries that can only be repaired with invasive surgery. This is because of their extensive training in surgical treatment methods. Before you consider knee replacement surgery, you should consider more conservative treatments first. At Pain Treatment Specialists, our knee pain doctors do their best to avoid knee surgery by first implementing minimally invasive knee pain treatments. Through a combination of pain relief modalities, you'll experience knee pain relief in Midtown after your very first consultation.
One of our pain clinic's newest additions is Dr. Jeffrey Deygoo, a nationally recognized pain doctor. He received his medical degree from New York Medical College, and a pain medicine fellowship at the prestigious Cleveland Clinic Foundation. Dr. Deygoo focuses on the early treatment of chronic pain conditions such as wear and tear, which prevents future damage and pain. His patient reviews call him "wonderful" and mention that he "listens to you and takes the time to explain why you're having pain."
Dr. Deygoo is just one of our highly-rated pain doctors in NYC. Book an appointment at Pain Treatment Specialists to meet with the city's best knee pain specialists.
What are the Different Types of Treatment Plans Offered in Midtown?
Your knee joint, tendons, ligaments, and muscles all present a variety of different problems when they're not working properly. This is why it's critical to meet with an expert knee pain doctor who has a myriad of options for your knee pain care. Pain Treatment Specialists' cutting-edge pain clinic treats a variety of knee pain conditions including tendonitis, ACL sprains, osteoarthritis, and jumper's knee.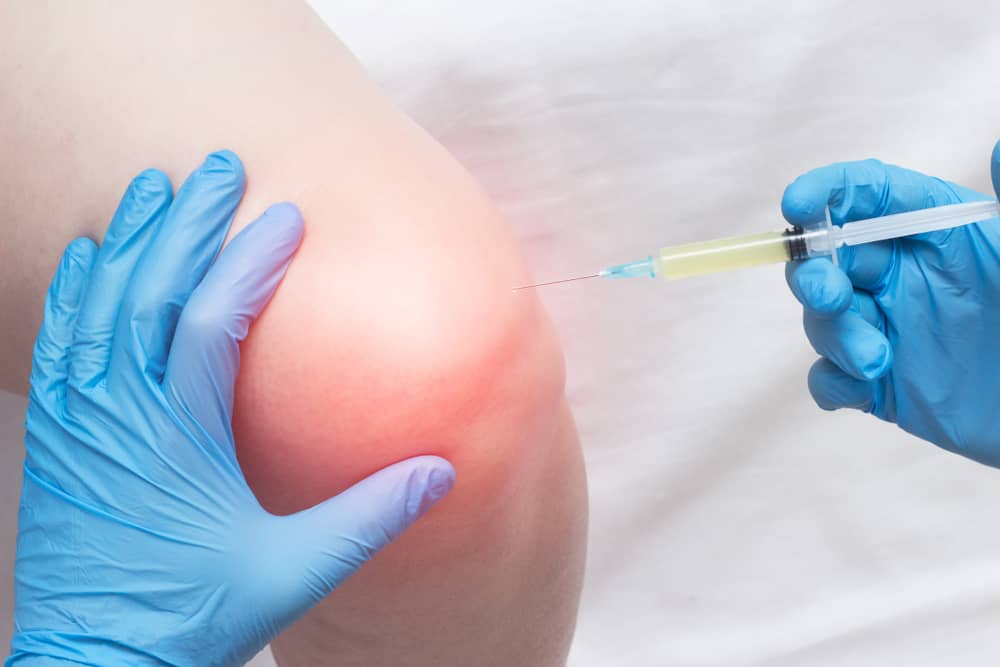 Sick of your Knee Pain?

Book an Appointment!
We offer free insurance verification! Fill out the form and expect a call from one of our agents:
Physical therapy is one of the most commonly prescribed treatments and is highly effective when used in conjunction with pain medicine. A physical therapist uses their background in exercise science to build a customized treatment plan that increases your knee's strength and range of motion.
Nerve blocks are used to numb your knee's genicular nerves, which are responsible for transmitting pain signals to your brain. When the signals are blocked with a local anesthetic, you'll feel tremendous pain relief. You may need 2-3 injections around your knee to properly block all of your genicular nerves.
Steroid injections are one of the first courses of treatment utilized, often in conjunction with physical therapy. Your pain doctor identifies the exact area for injection, and then numbs the injection site with a local anesthetic. Then, a corticosteroid injection is administered, which provides powerful pain relief that lasts for several weeks. The best part about a steroid injection is that you'll be back on your feet the same day.
There are many different methods to find knee pain relief in Midtown at Pain Treatment Specialists. Book an appointment and find what treatment plans work best for your specific knee pain concerns.

Find Your Nearest Knee Pain Treatment Center
Our Manhattan NY knee pain clinic is conveniently located on 290 Madison Avenue Suite 203

What are the Different Types of Knee Joint Pain?
Chronic knee pain conditions such as tendonitis or jumper's knee are caused by repetitive motions. The daily wear and tear on your knee joint, ligaments, and tendons cause pain from overuse and overextension. Chronic knee pain does not improve over time unless interventional pain medicine strategies are used.
Acute pain such as an ACL tear is caused by a sudden, weight-bearing movement. Ligament or tendon tears occur after traumatic injuries, falls, or accidents. Acute injuries are a direct result of an action, and were not present before.
Pain Treatment Specialists, which is located near Bryant Park, offers the best knee pain relief in Midtown. Find one more way to improve yourself by getting rid of the knee pain that's interfering with quality family time.
FEATURED POSTS BY PAIN DOCTORS
What is the Treatment for Sacroiliac Joint Pain?If you're experiencing sacroiliac joint pain, you may be wondering about the treatment options available to alleviate your discomfort. In this comprehensive article, we will explore the various treatment modalities for...
read more
Meet Our Team of Knee Pain Specialists
KNOW OUR TEAM OF HARVARD TRAINED KNEE SPECIALISTS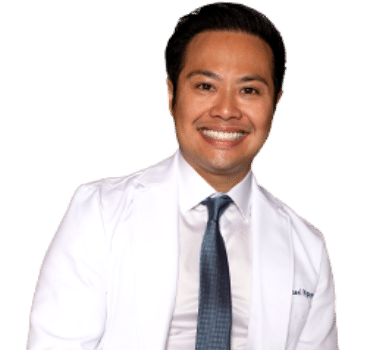 Knee Pain Doctor in New York
Dr. Michael is available for Knee Pain treatment consultations in Manhattan, New York.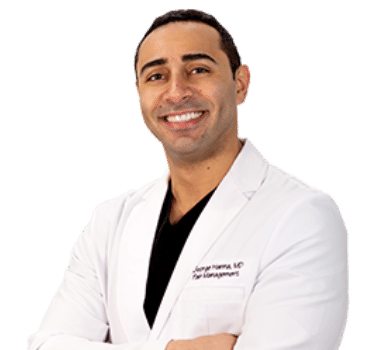 Knee Pain Doctor in New Jersey
Dr. Hanna is available for Knee Pain treatment consultations in Manhattan, New York.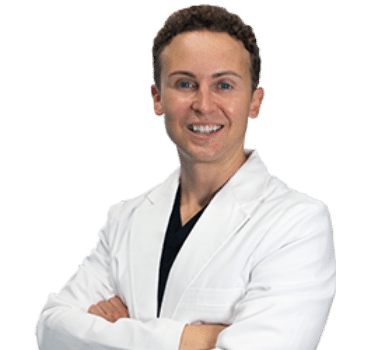 Knee Pain Doctor in New York
Dr. Volney is available for Knee Pain treatment consultations in Manhattan, New York.
Keeping you safe during COVID-19
Learn about our health & safety protocol.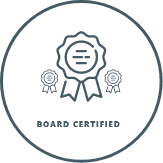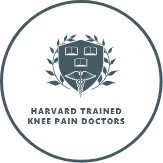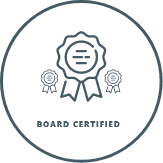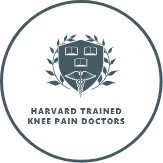 Call us
Speak instantly with one of our team members; they will answer any questions you may have regarding insurance coverage, booking an appointment and our knee pain center in New York and New Jersey.

Visit our Book Appointment page and instantly request an appointment at our Manhattan knee pain clinic. We offer Free Insurance Verification before your appointment.