Looking for Knee Pain Relief? Consult with the Top Knee Center in NYC for Effective Treatment Options
In a rare "treat yourself" moment, you decided to splurge on a fancy, at-home bike with live rides and strength classes. Sure you'll be paying for the bike until your first-born graduates, but you're ready to get back into shape and lose your "quarantine fifteen" before summer hits. It's been a while since you've done vigorous exercise, so you start off your workout session with some stretches. You bend and lean to your left side, but when you push up, your knee feels weak and unstable. This isn't a game changer, but it definitely makes you more cautious as you begin your ride. Afterwards, your knee almost buckles as you attempt to unclip and get back on the ground. You're hoping this knee pain isn't serious, but it's definitely going to put you back on the couch for the rest of the evening.
Since the couch is the last place you want to be after spending so much time on it over the past year, you decide to find a knee center in NYC that can find a solution for your knee pain. You've heard great things about Pain Treatment Specialists in Midtown Manhattan, and research their website for more information. They use conservative treatments such as nerve blocks and steroid injections for pain relief, which is comforting because you really didn't want to pursue knee surgery. In fact, all of their pain doctors received specialized training in interventional pain treatments, and don't refer patients to knee replacement surgery unless it's medically necessary. You decide to schedule an appointment at Pain Treatment Specialists and see what the diagnosis and treatment of your unstable knee involves.
What Can I Expect During My Consultation at a Knee Center in NYC?
Once you've made the first call to Pain Treatment Specialists, you've made a connection with the top knee center in NYC. Unlike an orthopedic surgeon, a pain doctor treats chronic knee pain without surgery. Orthopedic surgeons tend to rely on knee replacement surgery as their primary treatment method. An interventional pain doctor uses more conservative treatments like physical therapy, sports medicine, and steroid injections for long-lasting knee pain relief.
During your initial appointment at our pain clinic in Midtown Manhattan, you'll be warmly greeted by our receptionists, who ensure that your wait time is minimal. Next, you'll be escorted to one of our private consultation rooms, where you'll meet with Dr. Nguyen, Dr. Hanna, or Dr. Volney, who are all Harvard trained and board certified pain doctors. Each knee pain doctor is easy to talk to, and gives you time to thoroughly explain your knee pain concerns, and describe the types of movements and activities that produce the most pain. Your knee pain doctor then  completes a gentle physical examination to determine your range of motion, and may ask to see you walk to assess your gait. If needed, more images of your knee are ordered to provide the best assessment of your knee pain cause. Finally, your knee pain doctor outlines your diagnosis and treatment plan, giving you time to ask questions or clarify your next steps of knee pain treatment.
No matter the cause of your knee pain, the doctors at Pain Treatment Specialists have a customized treatment plan that works. Schedule an appointment at our knee center in NYC and meet with one of our nationally recognized knee pain doctors.
Why Should I Avoid Knee Replacement Surgery?
Visiting an orthopedic surgeon should not be your first stop if you're suffering from knee pain. This is because an orthopedic surgeon's primary training consisted of using knee replacement surgery as the fix for chronic knee pain. Surgery is necessary in some cases, but often pain medicine and more conservative treatment options are highly effective for chronic knee pain. The knee pain doctors at Pain Treatment Specialists suggest that you avoid knee replacement surgery for the following reasons:
Surgery is  Major Disruption: When you go in for knee replacement surgery, you'll need to stay in a hospital, and possibly a rehabilitation facility, while you recover. Once you return home, you still won't be at full strength, and will need the assistance of family and friends to move around your house and complete chores and errands. You'll also be out of work for 4-6 weeks, and in quite a bit of pain while you recover from invasive knee surgery.
There's No Promise 1 Surgery is Enough: What happens if you go through all of the pain and suffering of a knee surgery, only to find that your knee is still a problem? That means that you'll need an additional surgery to remedy the issue, which is another 4-6 weeks of inconvenience.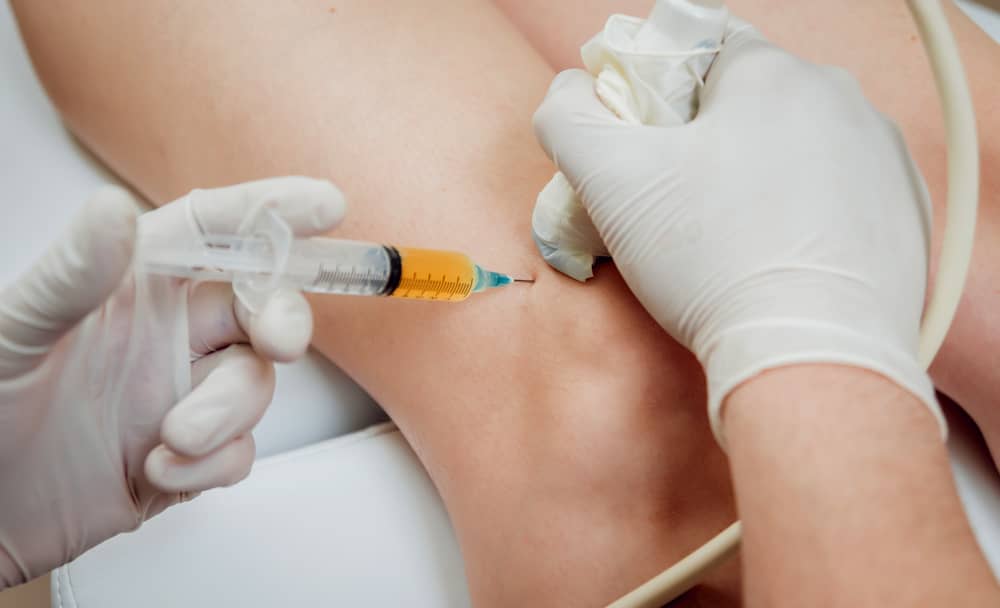 Sick of your Knee Pain?

Book an Appointment!
We offer free insurance verification! Fill out the form and expect a call from one of our agents:
Narcotics are Unintentionally Addictive: While recovering from your surgery, you'll be prescribed heavy-duty narcotics to help with your pain. These opioids are responsible for the unintentional addiction of millions of people every year, and should be avoided at all costs.
If you can avoid knee surgery, you should do so. At Pain Treatment Specialists, we feel confident that our knee pain treatments provide effective relief from knee pain and prevent you from having to explore knee replacement as a treatment option.
What are the Best Conservative Treatment Options?
Many of our patients begin with physical therapy to build strength and increase mobility in their knees. During PT sessions, your physical therapist uses their knowledge of exercise science to build a program that utilizes strength training, aerobic activity, and heat and cold therapies to address your chronic knee pain. The goal of physical therapy is building strength and increasing your knee's range of motion.
Steroid injections are also highly effective for knee pain relief. Your pain doctor identifies the area for injection, and then administers the corticosteroid through a syringe. Corticosteroids reduce pain and inflammation, and last for several weeks. The best part about a steroid injection is its minimal down time, which allows you to receive the injection and be back on your feet the same day.
Genicular nerve blocks are used for patients who have not found effective knee pain relief from steroid injections. Your genicular nerves are responsible for transmitting pain signals to your brain, and when they're blocked you'll feel tremendous pain relief. This minimally invasive treatment requires the use of a special x-ray called a fluoroscope, which allows your pain doctor to precisely identify your knee's genicular nerves.
 Book an appointment at Pain Treatment Specialists  located in Midtown Manhattan near Bryant Park, and visit the best knee center in NYC. There's no need to avoid healthy exercise or activities you enjoy due to knee pain, and minimally invasive solutions get you back to your normal routines quickly.

Find Your Nearest Knee Pain Treatment Center
Our Manhattan NY knee pain clinic is conveniently located on 290 Madison Avenue Suite 203

FEATURED POSTS BY PAIN DOCTORS
What is the Treatment for Sacroiliac Joint Pain?If you're experiencing sacroiliac joint pain, you may be wondering about the treatment options available to alleviate your discomfort. In this comprehensive article, we will explore the various treatment modalities for...
read more
Meet Our Team of Knee Pain Specialists
KNOW OUR TEAM OF HARVARD TRAINED KNEE SPECIALISTS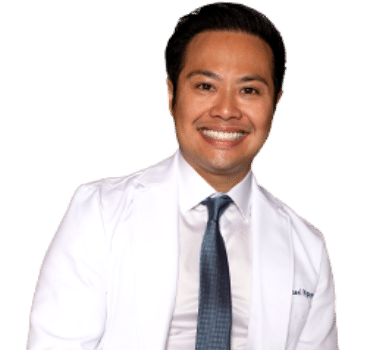 Knee Pain Doctor in New York
Dr. Michael is available for Knee Pain treatment consultations in Manhattan, New York.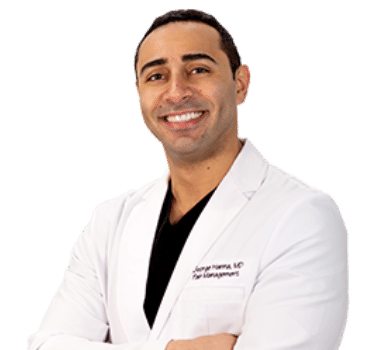 Knee Pain Doctor in New Jersey
Dr. Hanna is available for Knee Pain treatment consultations in Manhattan, New York.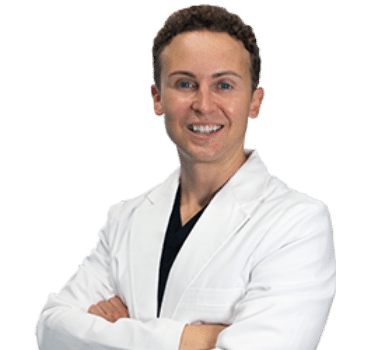 Knee Pain Doctor in New York
Dr. Volney is available for Knee Pain treatment consultations in Manhattan, New York.
Keeping you safe during COVID-19
Learn about our health & safety protocol.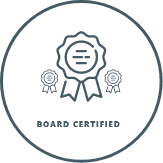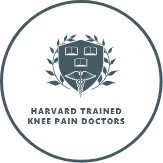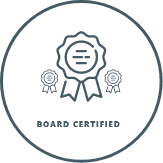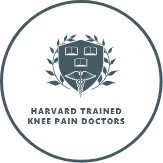 Call us
Speak instantly with one of our team members; they will answer any questions you may have regarding insurance coverage, booking an appointment and our knee pain center in New York and New Jersey.

Visit our Book Appointment page and instantly request an appointment at our Manhattan knee pain clinic. We offer Free Insurance Verification before your appointment.