Genicular Nerve Block for Knee Pain: Treatment, Side Effects, Recovery, And More
What is a genicular nerve block for knee pain?
A genicular nerve block is a minimally invasive procedure used to provide long-term relief of chronic pain in the knee. It specifically targets the genicular nerves, a group of nerves that run along the knee joint and provide sensation to the area. Pain relief can be achieved by using a needle to inject a numbing medication, such as a local anesthetic or steroid, into the region of the genicular nerves.
By targeting the genicular nerves, patients can find significant and long-lasting relief from knee pain associated with illnesses like osteoarthritis, fibromyalgia, and gout. The injection of the numbing agent into the area blocks the sensation from that affected area, thus alleviating the pain. If you're suffering from knee pain, a genicular nerve block for knee pain is an effective solution for pain relief.
New York Knee Pain Doctor is a group of state-of-the-art medical centers led by board-certified interventional pain doctors in New York. Our knee pain doctors carefully examine your knees, discuss your symptoms, administer imaging tests, and curate personalized minimally invasive treatment plans, which may include a genicular nerve block for knee pain. You can find our knee pain doctors in Midtown Manhattan, close to the Empire State Building, or in the Financial District. Please schedule an appointment with your nearest knee pain doctor in New York.
Which medical conditions can a genicular nerve block treat or improve?
The genicular nerve block is often administered to patients suffering from knee joint pain caused by arthritis or other degenerative diseases. It can also treat conditions such as tendinitis and tendon ruptures. In addition, the nerve block can benefit patients with chronic knee instability or nerve-related knee pain.
A nerve block can offer significant relief for those experiencing pain caused by an injury or trauma. For instance, a nerve block can reduce swelling and pain if you have suffered from an ACL, MCL, or PCL tear. It can also reduce the amount of scar tissue present after an injury and reduce the time it takes for a joint to fully heal.
The nerve block can reduce the pain associated with many other medical conditions, such as bursitis, ligament laxity, and joint effusion. It can also treat complex regional pain syndrome, a chronic, debilitating condition caused by a damaged nerve.
What happens during the genicular nerve block?
The genicular nerve block is typically a short procedure. After a few simple questions, the patient may be asked to remove clothing from the affected area and lie on the stomach. An ultrasound or nerve stimulator may be used to precisely locate the area for the injection. The actual injection is usually quick, causing minimal pain. Some patients may experience some soreness in the area for several days following the procedure.
Most patients experience significant pain relief following the genicular nerve block, with the effects lasting several months. In some cases, the block may need to be repeated every few months to manage the pain. The genicular nerve block can offer long-term pain relief to those struggling with chronic knee pain and dramatically improve their quality of life. Genicular nerve block allows you to resume your daily activities without pain.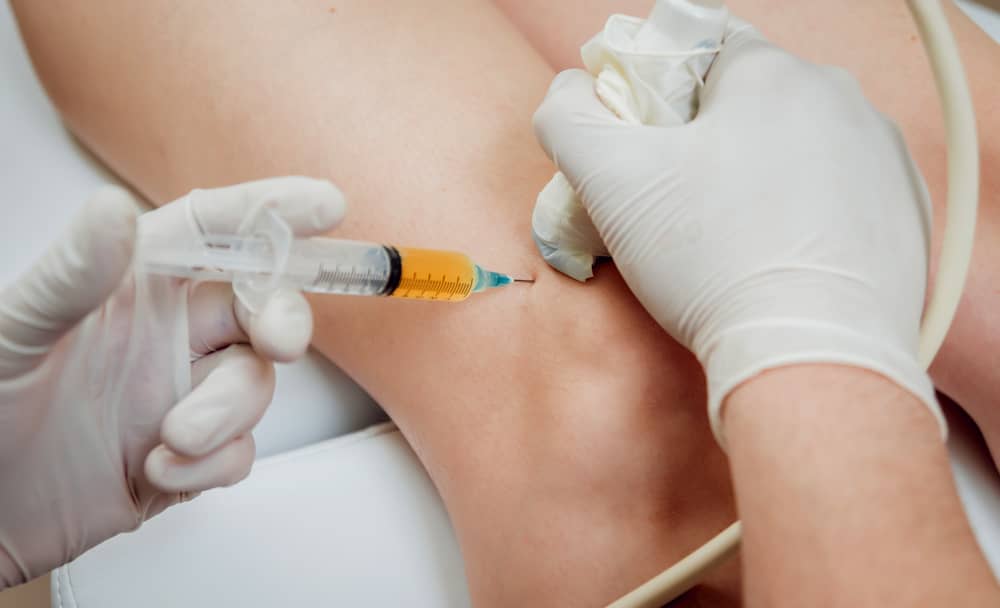 Sick of your Knee Pain?

Book an Appointment!
We offer free insurance verification! Fill out the form and expect a call from one of our agents:
What are the side effects of genicular RFA?
Genicular RFA, or radiofrequency ablation, is a relatively new procedure that is an effective treatment for chronic knee pain. It involves using a focused electrical current to create a lesion in the nerve supplying the knee with pain signals. While this minimally invasive procedure has had great success in relieving pain in many patients, it is important to be aware of the potential risks and side effects.
The most common side effects of Genicular RFA are temporary pain, warmth, soreness, and swelling at the treatment site. This usually subsides within a few days of the procedure and often requires no further treatment. However, you must speak to your doctor about the best course of action if discomfort persists. Serious side effects are rare; if they do occur, it is important to seek medical attention immediately.
How long does a knee nerve block last?
Knee nerve blocks are common procedures used to relieve pain from various causes. The nerve block duration depends on various factors, including the type of medication used and the underlying cause of the pain. Generally speaking, knee nerve blocks can last up to 24 hours, but longer-acting medications can provide pain relief for several days or weeks.
When considering a knee nerve block, the most important factor to consider is the type of medication used. Some medications are short-acting, providing pain relief for a few hours, while others are longer-acting, delivering relief for days or weeks. The type of medication will be determined by the doctor based on the underlying cause of the pain and the patient's individual medical history and current medical condition.

Find Your Nearest Knee Pain Treatment Center
Our Manhattan NY knee pain clinic is conveniently located on 290 Madison Avenue Suite 203

Can I get a genicular nerve block after knee replacement?
Knee replacement surgery is a life-altering procedure that can relieve chronic knee pain, stiffness, and immobility. After surgery, many patients experience knee pain, often in the same area as the pre-surgery pain. If you've had a knee replacement and continue to experience pain in or around the affected knee, you might benefit from a genicular nerve block.
A genicular nerve block is an injection of anesthetic and steroid used to numb the genicular nerve located in the front and back of your knee joint. The injection blocks the transmission of pain signals between your knee joint and the brain. The goal is to reduce the inflammation and pain you feel, making it easier to be active and find relief.
The good news is that you can get a genicular nerve block even if you've already had a knee replacement. However, some factors determine whether or not you're a good candidate for this kind of treatment. Your doctor will conduct a physical exam to determine if there is any swelling or irritation in or around the affected knee. They will also check for any other possible causes of pain that may require other treatments.
If you're a good candidate for a genicular nerve block after a knee replacement, your doctor can usually administer the injection right in the office. After the injection, you may experience relief of pain in as little as a few days, although it could take up to a few weeks. The effects of the injection typically last around 3-6 months, but they can extend up to a year or more, depending on the individual.
FEATURED POSTS BY PAIN DOCTORS
What is the Treatment for Sacroiliac Joint Pain?If you're experiencing sacroiliac joint pain, you may be wondering about the treatment options available to alleviate your discomfort. In this comprehensive article, we will explore the various treatment modalities for...
read more
Meet Our Team of Knee Pain Specialists
KNOW OUR TEAM OF HARVARD TRAINED KNEE SPECIALISTS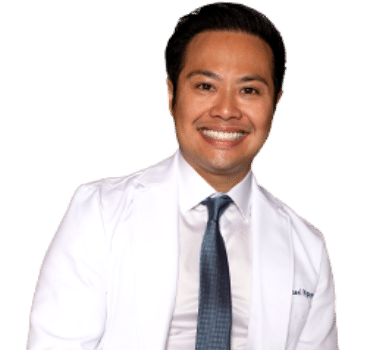 Knee Pain Doctor in New York
Dr. Michael is available for Knee Pain treatment consultations in Manhattan, New York.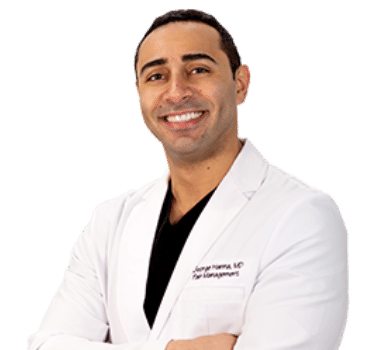 Knee Pain Doctor in New Jersey
Dr. Hanna is available for Knee Pain treatment consultations in Manhattan, New York.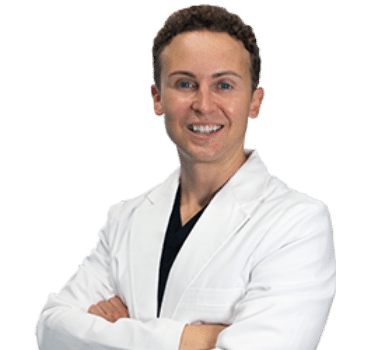 Knee Pain Doctor in New York
Dr. Volney is available for Knee Pain treatment consultations in Manhattan, New York.
Keeping you safe during COVID-19
Learn about our health & safety protocol.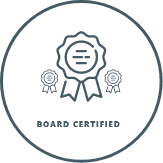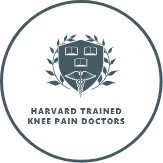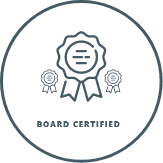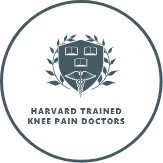 Call us
Speak instantly with one of our team members; they will answer any questions you may have regarding insurance coverage, booking an appointment and our knee pain center in New York and New Jersey.

Visit our Book Appointment page and instantly request an appointment at our Manhattan knee pain clinic. We offer Free Insurance Verification before your appointment.