Can Steroid Injections Help Knee Pain?
How do steroid injections alleviate knee pain?
If you're suffering from knee pain, your knee pain doctor might recommend numerous treatment options. Mild knee pain can usually be treated with conservative solutions, such as rest, ice pack application, compression, elevating the injured area, and non-steroidal anti-inflammatory medications (NSAIDs). But if you have severe knee pain or underlying knee conditions, such as knee osteoarthritis or rheumatoid arthritis, your knee pain doctor may recommend cortisone shots to alleviate knee pain.
Corticosteroid injections are combinations of numbing medications (such as lidocaine) and anti-inflammatory medications. They're injected into knee joints and the epidural space around knee joints to reduce inflammation and alleviate knee pain. Your doctor will give an anesthetic shot to numb your knees, following which a needle is used to extract excess fluid from the knee. The knee doctor will select the ideal corticosteroid and inject it into the targeted areas.
Our interventional knee pain doctors in New York usually offer cortisone shots to alleviate knee pain and diagnose the root cause. We also run numerous imaging tests to visualize the root cause of your knee pain and curate a personalized treatment plan, which may involve cortisone shots. If you're suffering from knee pain, please schedule an appointment to explore your knee pain treatment options in New York.
Can steroid injections help knee pain?
Cortisone shots reduce the inflammation caused by osteoarthritis, rheumatoid arthritis, and knee injuries. Corticosteroid injections reduce joint inflammation, which alleviates knee pain almost instantly. Knee steroid injections can alleviate knee pain within 24 to 48 hours or even quicker, making them extremely useful for instant relief. But steroid injections aren't suitable for all situations — your knee pain doctor will perform numerous tests to determine if you're a candidate for steroid injections.
While steroid injections for knee pain work instantly, their effects are also fairly short-lived. Most patients experience knee pain relief for 6 to 12 weeks because steroid injections don't address the root cause of knee pain. If you have osteoarthritis, steroid injections will reduce inflammation caused by OA, but you may eventually suffer from inflammation again, so knee pain will return. However, in some cases, steroid injections can also offer more long-term pain relief.
Steroid injections are usually used for diagnostic purposes to alleviate knee pain instantly. The pain doctor can identify the true source of knee pain based on the level of pain relief you experience. Since cortisone shots alleviate knee pain quickly, your pain doctor can curate a long-term treatment plan that you can undergo without knee pain. The effectiveness of cortisone shots decreases with each usage, so they shouldn't be used too often.
Most knee pain doctors avoid giving more than three steroid injections per year. When used too often, steroid injections can prevent your knees from producing new cartilage tissues, which can have negative effects in the long run.
What to expect from corticosteroid injections for knee pain?
Corticosteroid injections are simple, in-office treatments performed in the knee pain doctor's office. Your knee pain doctor will cleanse your skin and mark the treatment spot. The anesthetic and anti-inflammatory medicine will be carefully injected into the targeted area on your knees using a small needle. Some knee pain doctors also use fluoroscopy or ultrasound to ensure the needle enters the correct area. Most patients experience knee pain relief within a few minutes.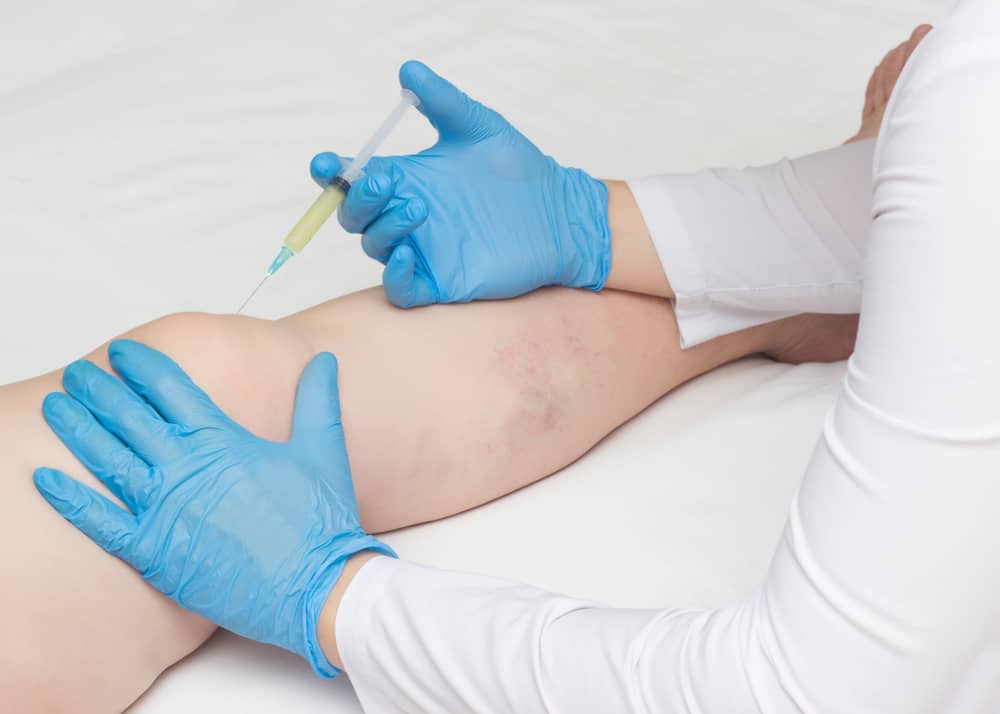 Sick of your Knee Pain?

Book an Appointment!
We offer free insurance verification! Fill out the form and expect a call from one of our agents:
What happens after knee injections?
You can expect mild post-treatment soreness around the knees for a few hours after the session. You should apply ice packs to the area to reduce swelling and discomfort. You may also experience mild skin discoloration. Some of the rare side effects of steroid injections are infections, nerve damage, and osteoporosis, but these complications rarely occur.
You should experience complete knee pain relief within 24 to 48 hours, and the longevity of the results depends on the severity of your knee condition. You can also opt for additional steroid injections to reduce knee pain, but most pain doctors limit the number of injections to one every 3 to 4 months.
How long do steroids affect your immune system?
Cortisone shots can reduce your immunity for 2 to 4 weeks after your treatment. That's why you should be careful to avoid illnesses after the treatment. And if your knee pain doctor recommends additional treatments to address the root cause of knee pain, you must follow their advice even if you don't have active knee pain because of the steroid injections.

Find Your Nearest Knee Pain Treatment Center
Our Manhattan NY knee pain clinic is conveniently located on 290 Madison Avenue Suite 203

How much does a steroid injection cost privately?
The cost of steroid injections for knee pain depends on numerous factors, including the medication used, whether it includes lidocaine or other anesthetics, the quantity used, and more. Cortisone shots are available from multiple companies using different ingredients, so the cost may also vary. However, your knee pain doctor should inform you about the cost of your knee pain treatment in advance.
Contact a knee pain doctor to explore your treatment options in New York
Knee Pain Doctor NYC is a state-of-the-art pain treatment center led by a group of Harvard-trained interventional pain specialists in New York. Our knee pain doctors use cutting-edge technologies and techniques to identify the root cause of knee pain and curate personalized treatment plans to ensure optimal results. We only offer conservative and minimally invasive treatments, such as cortisone shots, joint injections, hyaluronic acid injections, and nerve blocks to alleviate knee pain.
FEATURED POSTS BY PAIN DOCTORS
What is the Treatment for Sacroiliac Joint Pain?If you're experiencing sacroiliac joint pain, you may be wondering about the treatment options available to alleviate your discomfort. In this comprehensive article, we will explore the various treatment modalities for...
read more
Meet Our Team of Knee Pain Specialists
KNOW OUR TEAM OF HARVARD TRAINED KNEE SPECIALISTS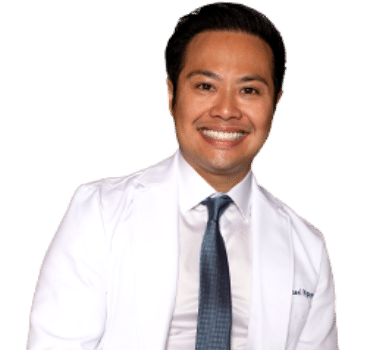 Knee Pain Doctor in New York
Dr. Michael is available for Knee Pain treatment consultations in Manhattan, New York.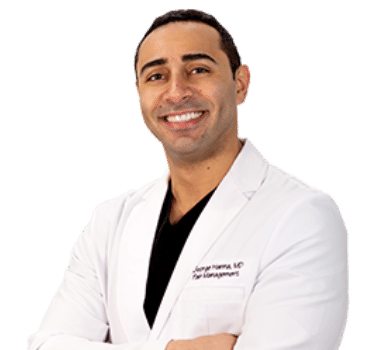 Knee Pain Doctor in New Jersey
Dr. Hanna is available for Knee Pain treatment consultations in Manhattan, New York.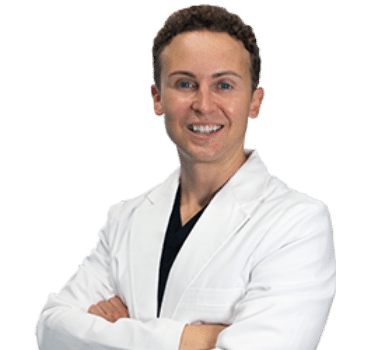 Knee Pain Doctor in New York
Dr. Volney is available for Knee Pain treatment consultations in Manhattan, New York.
Keeping you safe during COVID-19
Learn about our health & safety protocol.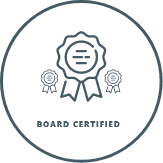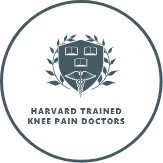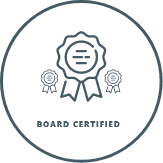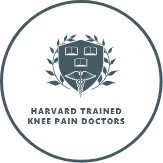 Call us
Speak instantly with one of our team members; they will answer any questions you may have regarding insurance coverage, booking an appointment and our knee pain center in New York and New Jersey.

Visit our Book Appointment page and instantly request an appointment at our Manhattan knee pain clinic. We offer Free Insurance Verification before your appointment.