When to Consult a Pain Specialist for Knee Pain?
Self-care solutions to manage knee pain at home
Everyone suffers from knee pain occasionally. If you maintain an active life that involves regular exercise, workouts, and movements, you may occasionally experience knee pain. In most cases, knee pain automatically recedes and dissipates after a few hours or days. You may have to rest and avoid physical activities, but you can manage knee pain at home. But if you experience persistent knee pain, you need to visit an interventional pain specialist for knee pain.
You can manage knee pain at home with the following self-care solutions:
Rest: Avoid strenuous physical activities and movements that worsen knee pain. You can also try alternating your usual activities with different activities. Instead of swimming, you can try bicycling or jogging. If you have an acute knee injury, you should stay off your feet or use crutches.
Ice: You should place ice packs or frozen vegetables on your knees for 15 to 20 minutes at a time. This should be repeated a few times a day because ice can reduce swelling.
Compression: Wrap an ACE bandage or elastic bandage around your knees to reduce swelling and pain. The bandage should be snug on your knees, but it shouldn't be tight enough to restrict blood circulation or cause knee pain.
Elevation: You should elevate your knees above your heart's level while sitting down or sleeping. You can prop your legs up on a table or a bunch of pillows, which will reduce knee pain and knee swelling.
NSAIDs: Over-the-counter non-steroidal anti-inflammatory medications, such as ibuprofen and naproxen sodium can alleviate knee pain, swelling, and inflammation. If you experience knee pain, you can take NSAIDs for comfort. However, you should avoid these medications if you have high blood pressure or kidney problems.
If you don't experience relief after these self-care solutions, you need to contact an interventional pain specialist for knee pain.
Visit an interventional pain specialist for knee pain if you have the following symptoms:
Significant swelling
Redness and tenderness
Warmth around the knees
Significant knee pain
Fever
Knee deformation
Intense knee pain
Sudden knee swelling
Inability to bear weight
Popping noise in your knee
Inability to sleep comfortably
Knee pain that worsens with time
What doctor deals with joint pain?
Interventional pain and spine specialists are doctors who deal with knee joint pain. They specialize in the diagnosis and treatment of the root cause of your painful conditions. They use imaging tests to visualize the bones, tendons, muscles, and cartilages around the knees, identify the root cause of your problems, and curate personalized minimally invasive treatment plans, which helps them alleviate knee pain and ensure optimal recovery.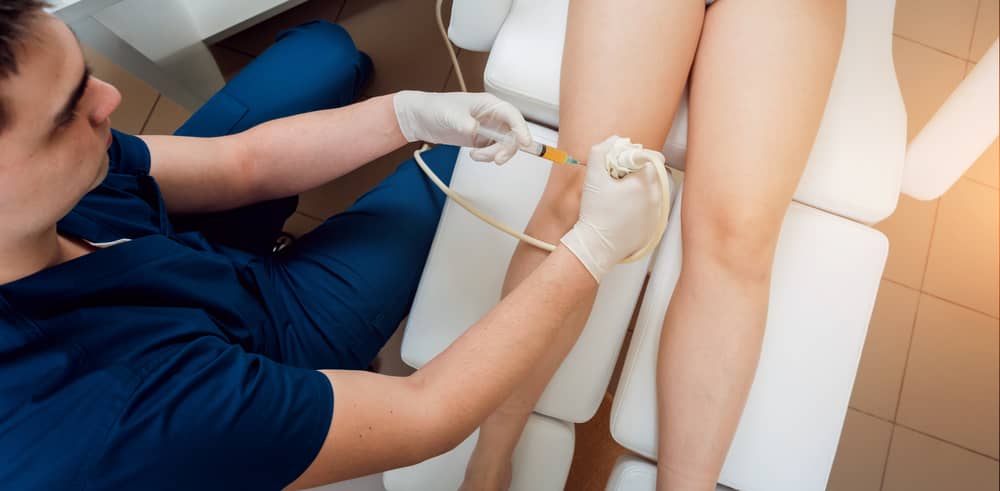 Sick of your Knee Pain?

Book an Appointment!
We offer free insurance verification! Fill out the form and expect a call from one of our agents:
What are my knee pain treatment options?
You should only visit interventional pain and spine specialists who provide minimally invasive treatments. If the pain doctor offers opioids or recommends surgeries, you should look for other pain specialists. An interventional pain specialist will perform comprehensive diagnostic tests, such as x-rays, CT scans, MRIs, and ultrasounds, to visualize the internal structure of your knees and curate a personalized treatment plan.
Depending on your unique knee conditions, your treatment plan may include viscosupplementation injections, epidural steroid injections, nerve blocks, ablation, or platelet-rich plasma therapy. Viscosupplementation involves injecting hyaluronic acid into the knee joint to enhance lubrication and facilitate smooth movements; PRP therapy triggers the body's natural healing properties to reverse the damage; epidural injections reduce knee joint inflammation. You may also need physical therapy to regain movements.

Find Your Nearest Knee Pain Treatment Center
Our Manhattan NY knee pain clinic is conveniently located on 290 Madison Avenue Suite 203

5 qualities of the best knee pain specialists:
Board Certification: The knee pain doctor should be board-certified in pain management, which is an official guarantee of skills and experience.
Comprehensive Treatments: The knee pain specialist should use cutting-edge diagnostic tools to identify and treat the root cause of knee pain — not just the symptoms.
No Opioids: The knee pain doctor should focus on treating the root cause of your knee pain. They should absolutely not offer opioids because they can be incredibly addictive.
Perfect Track Record: The knee pain specialist should have a perfect track record, as evidenced by their testimonials on Google or Facebook.
Minimally Invasive Treatments: Look for knee pain doctors who provide minimally invasive procedures for knee pain and injuries — not surgical procedures.
Free Insurance Verification: The knee pain doctor's medical center must provide free insurance verification before the appointment.
Schedule an appointment with an interventional pain specialist for knee pain in New York
Knee Pain Doctor NYC is a state-of-the-art medical center specializing in cutting-edge knee pain treatments. Our medical team is led by board-certified and Harvard-trained interventional pain and spine specialists with specialized training in minimally invasive treatments for knee pain and injuries, such as epidural injections and nerve blocks. Instead of offering a cookie cutter treatment plan, our pain doctors curate personalized treatments based on your specific knee conditions and goals. We place you on a long-term path towards a pain-free life without relying on addictive opioids or surgeries. Please schedule an appointment to meet a specialist for knee pain today.
FEATURED POSTS BY PAIN DOCTORS
What is the Treatment for Sacroiliac Joint Pain?If you're experiencing sacroiliac joint pain, you may be wondering about the treatment options available to alleviate your discomfort. In this comprehensive article, we will explore the various treatment modalities for...
read more
Meet Our Team of Knee Pain Specialists
KNOW OUR TEAM OF HARVARD TRAINED KNEE SPECIALISTS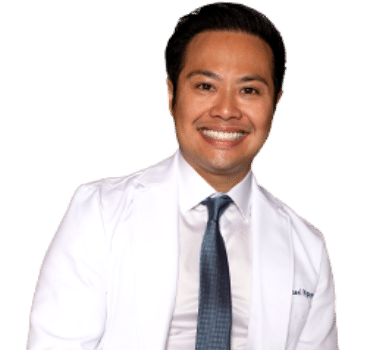 Knee Pain Doctor in New York
Dr. Michael is available for Knee Pain treatment consultations in Manhattan, New York.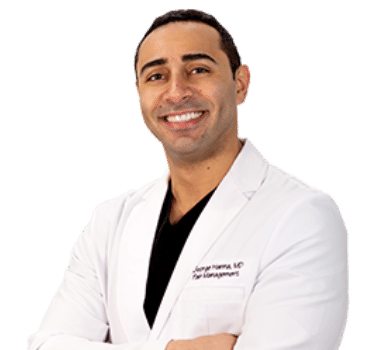 Knee Pain Doctor in New Jersey
Dr. Hanna is available for Knee Pain treatment consultations in Manhattan, New York.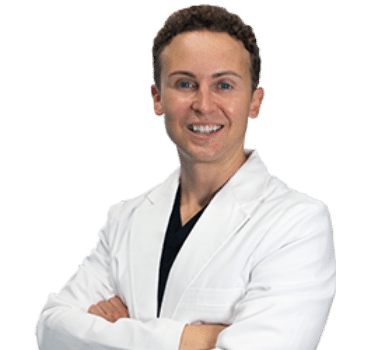 Knee Pain Doctor in New York
Dr. Volney is available for Knee Pain treatment consultations in Manhattan, New York.
Keeping you safe during COVID-19
Learn about our health & safety protocol.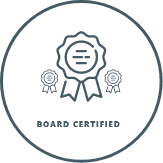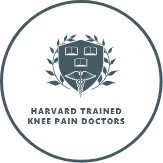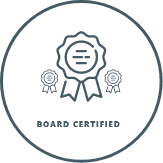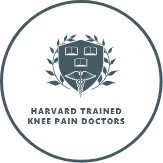 Call us
Speak instantly with one of our team members; they will answer any questions you may have regarding insurance coverage, booking an appointment and our knee pain center in New York and New Jersey.

Visit our Book Appointment page and instantly request an appointment at our Manhattan knee pain clinic. We offer Free Insurance Verification before your appointment.