6 Qualities of a Good Knee Specialist Nearby
When looking for a good knee specialist, you should limit your search to nearby locations. There's no point in finding the world's best knee doctor if they're hours away from you. Most knee treatments require multiple sessions and follow-ups, so you should find an accessible knee doctor that you can visit easily. The knee doctor should ideally be within 30 to 60 minutes of your home or place of work.
Knee Pain Doctor NYC is an extremely accessible group of pain treatment centers with offices in Midtown Manhattan and Lower Manhattan. Our Midtown office is located at 290 Madison, a short walk from the Empire State Building and Grand Central Station. Our Lower Manhattan office is located in the Financial District, close to the New York Stock Exchange. You can schedule an appointment at your nearest knee pain center in New York.
When looking for knee doctors, you must perform a thorough evaluation of their ratings and reviews. You should ideally look for knee doctors with a perfect track record, as evidenced by their testimonials and ratings. If a knee doctor has poor reviews on Google, you should probably find another one. Thanks to Google and Facebook reviews, you can also learn about the knee doctor's bedside manners and general attitude.
Knee Pain Doctor NYC has unanimous 5-star ratings and reviews from all patients, indicative of a perfect track record. One of our patients wrote the following:
"I could not be happier with my medical experience under the care of Dr. Volney. He is an expert in his field, has acute attention to detail, instantly made me feel at ease, and answered all my questions without hesitation. He genuinely cares about his patients and their well-being. The office staff is equally caring and thoughtful. Dr. Volney's medical assistant, Celene, is extremely responsive and ensures that you are prepared for your visit. Upon arrival, the staff is very welcoming and efficient. The clinic is pristine and modern — a very comfortable and high-quality setting."
#3. Interventional Pain Specialists
The term "pain doctors" covers three different types of doctors — palliative specialists, interventional pain specialists, and chronic pain specialists. You should only look for interventional pain and spine specialists, i.e., knee doctors with specialized training in the diagnosis and treatment of the root cause of your conditions.
Palliative specialists deal with chronic pain linked to underlying medical conditions, such as cancer. They often deal with the emotional and psychological aspects of pain management and provide opioids. Chronic pain specialists focus primarily on opioid pain management — they provide opioids to mask the symptoms of pain instead of treating the root cause, which can lead to an addiction.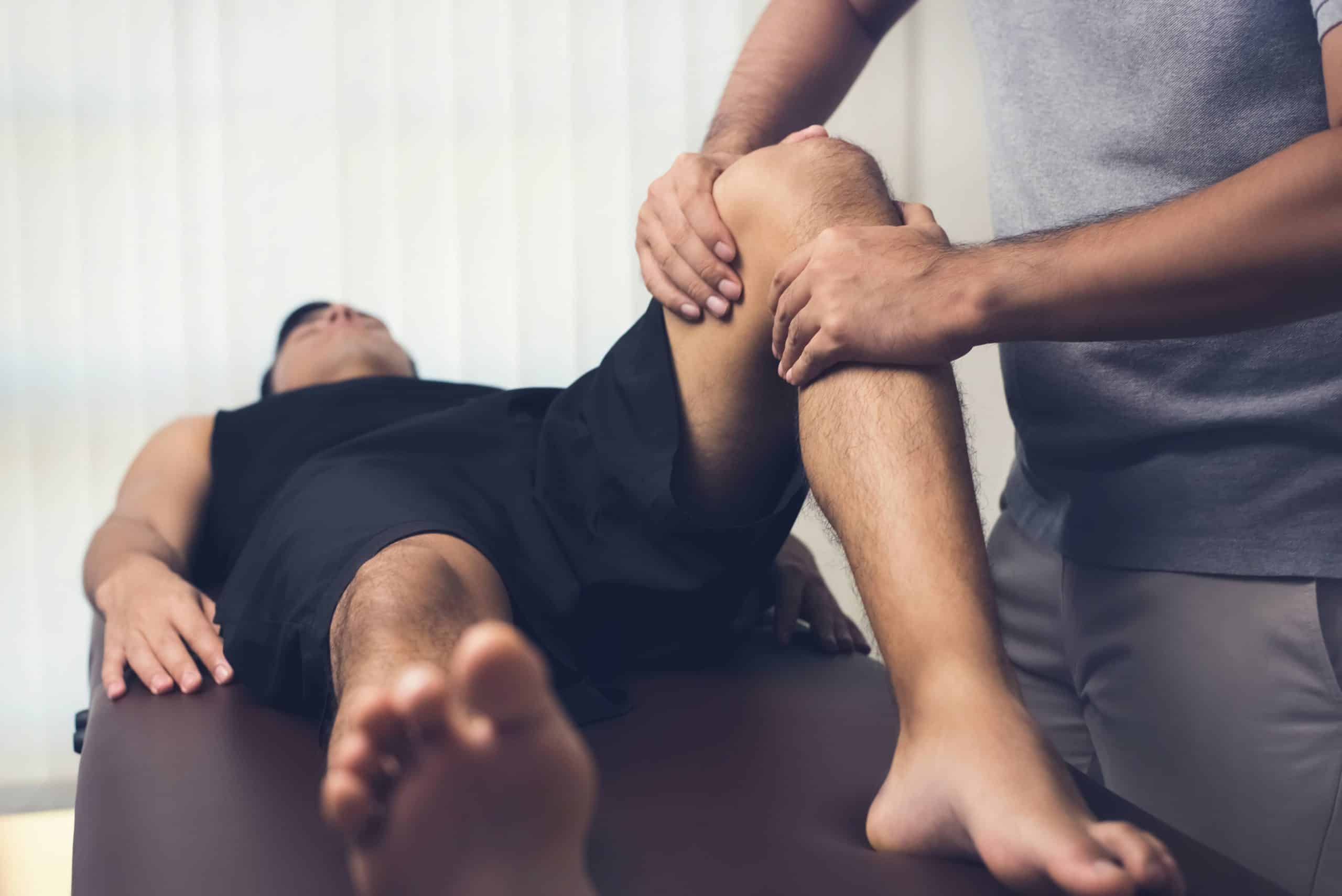 Sick of your Knee Pain?

Book an Appointment!
We offer free insurance verification! Fill out the form and expect a call from one of our agents:
Interventional pain and spine specialists, in comparison, undergo advanced training to diagnose and treat the root cause of functional pain, usually related to the spine, joints, and bone. They use advanced imaging tests to visualize and diagnose the root cause of knee pain, following which they provide minimally invasive treatments, such as epidural injections, nerve blocks, and ablations.
Interventional pain and spine specialists focus on alleviating the root cause of pain, helping you enjoy a pain-free life. If you have knee pain or knee injuries, you must find interventional pain specialists — not chronic pain specialists or palliative specialists.
When looking for knee specialists, you must find doctors with board certification in pain management. In order to get board-certified in pain management, knee doctors must complete advanced training, residency programs, and fellowships in fields related to pain management. As such, board-certified knee specialists are some of the country's most talented and reliable pain specialists. It might be difficult for you to go through and understand the doctor's technical credentials, but board certification is an objective guarantee of skills and experience.
Knee Pain Doctor NYC is led by double and triple board-certified knee doctors in New York. We individually select our knee specialists from Ivy League universities and the country's leading residency programs and fellowships. Our knee doctors are also required to undergo board certification in pain management to establish themselves as the country's leading knee specialists. If you're looking for board-certified knee specialists, you need to look no further — visit our knee doctors today.

Find Your Nearest Knee Pain Treatment Center
Our Manhattan NY knee pain clinic is conveniently located on 290 Madison Avenue Suite 203

#5. Comprehensive Treatment
Knee pain can happen because of numerous underlying conditions, such as osteoarthritis, bursitis, tendonitis, and more. The knee is a complex organ surrounded by joints, cartilage, tendons, bursae, and other components. If any of these components are damaged or injured, you may experience knee pain. The best knee specialists examine your knees, discuss your symptoms, and administer imaging tests to identify the root cause of knee pain before curating a treatment plan.
#6. Free Insurance Verification
You must find a knee doctor that provides free insurance verification before your treatment. Most knee pain treatments are covered by insurance plans because they're medically necessary. But your knee doctor must perform a thorough insurance verification ahead of time, so they can guide you towards the ideal minimally invasive procedures. If the knee specialist's medical center doesn't offer insurance verification, that's a red flag.
Knee Pain Doctor NYC provides free insurance verification even before your first appointment. You can enter your details on the online form to avail of free insurance verification. Our insurance team will verify the terms and conditions of your treatment, which will allow us to prepare a complete overview of your treatment cost in advance. We also follow a strict no-surprise-billing policy, so you don't have to worry about hidden charges.
If you have knee pain, knee injuries, or other problems, please schedule an appointment with our knee specialists in New York.
FEATURED POSTS BY PAIN DOCTORS
What is the Treatment for Sacroiliac Joint Pain?If you're experiencing sacroiliac joint pain, you may be wondering about the treatment options available to alleviate your discomfort. In this comprehensive article, we will explore the various treatment modalities for...
read more
Meet Our Team of Knee Pain Specialists
KNOW OUR TEAM OF HARVARD TRAINED KNEE SPECIALISTS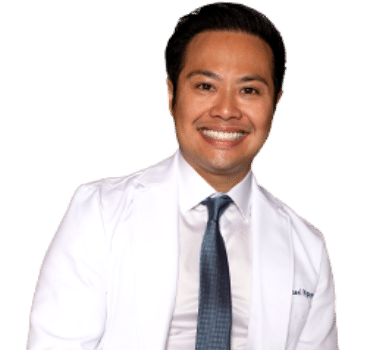 Knee Pain Doctor in New York
Dr. Michael is available for Knee Pain treatment consultations in Manhattan, New York.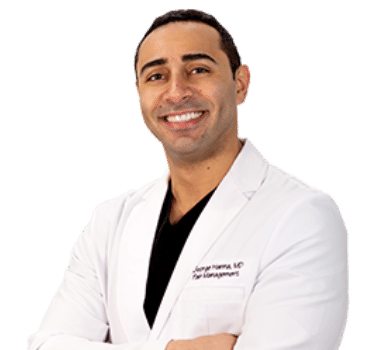 Knee Pain Doctor in New Jersey
Dr. Hanna is available for Knee Pain treatment consultations in Manhattan, New York.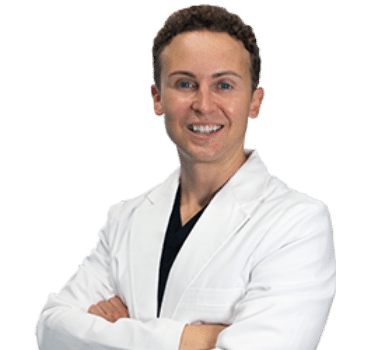 Knee Pain Doctor in New York
Dr. Volney is available for Knee Pain treatment consultations in Manhattan, New York.
Keeping you safe during COVID-19
Learn about our health & safety protocol.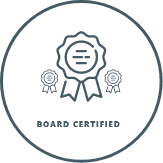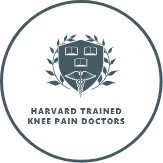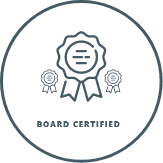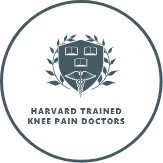 Call us
Speak instantly with one of our team members; they will answer any questions you may have regarding insurance coverage, booking an appointment and our knee pain center in New York and New Jersey.

Visit our Book Appointment page and instantly request an appointment at our Manhattan knee pain clinic. We offer Free Insurance Verification before your appointment.