Where to Find the Best Knee Pain Treatment in NY
If you surveyed your friends and asked how many of them have ever suffered from knee pain, you might be surprised to find that it's a common condition. Whether it's caused by a knee injury like an accident or a fall, or just normal wear and tear, knee pain affects many people during their lives. Many times, knee pain resolves itself after a few days of rest and icing. Think back to your last long run on pavement– your knees hurt for a bit, but you knew it was because of the repetitive motion and hard surface. However, when it is time to find a knee pain treatment in NY? If you find yourself avoiding activities you enjoy due to knee pain, or altering your daily activities, it's time to meet with knee pain specialists who can do something about your chronic pain.
At Pain Treatment Specialists, our interventional pain management doctors use minimally invasive treatments for knee pain. Each patient who enters our pain clinic in Midtown Manhattan receives a customized knee pain treatment plan designed to reduce inflammation, eliminate pain, and increase strength and mobility. Knee replacement surgery once was the primary option used for treating knee pain. However, with extensive training and research in pain medicine, our pain management doctors avoid knee replacement surgery unless medically necessary.
What is the Best Minimally Invasive Knee Pain Treatment in NY?
​Not all knee pain treatment in NY is equal! If you're considering knee replacement surgery for your chronic knee pain, know that there are many alternatives to painful and invasive surgery. Meet with the knee specialists at Pain Treatment Specialists and see how our minimally invasive knee pain treatments effectively reduce or eliminate your chronic knee pain. Our pain management doctors prefer to use more conservative treatments for knee pain, and only suggest knee surgery if it's medically necessary. The best treatment for knee pain is found at our pain clinic on Madison Avenue in NYC. Some of the knee pain treatments offered include:
Physical Therapy: A physical therapist uses their knowledge and background in exercise science to tailor a series of exercises and motions for your specific knee pain concerns. During your PT sessions, you'll go through a range of motions designed to increase your knee's mobility and strengthen your knee muscles.
Injections: A steroid injection is used to reduce inflammation in your knee joint and provide pain relief. Your knee pain doctor uses a special x-ray to determine the exact location of your corticosteroid injection. A lubricant injection is helpful for people experiencing loss of knee joint fluid due to osteoarthritis. This injection reduces the grinding sensation many people feel with this type of knee condition.
G-Block: A G-block provides highly effective knee pain relief when more conservtaive methods have not produced substantial results. Your knee pain doctor administers a local anesthetic to your genicular nerves, which are responsible for sending pain signals to the brain. Once the injections are complete, your genicular nerve is now "blocked" from sending pain signals, providing tremendous pain relief.
If you suffer from chronic knee pain and are considering knee surgery, first meet with the knee pain specialists at Pain Treatment Specialists. Our Harvard trained team offers the best knee pain treatment in NY at our pain clinic in Midtown Manhattan.
What Qualifications Do Pain Management Doctors Possess?
Pain management doctors differ from orthopedic surgeons. An orthopedic surgeon is also an expert in knee joint issues and knee injuries, but utilizes a different type of treatment. Typically, orthopedic surgeons use surgery in order to treat knee pain. Surgery is invasive and disrupts your life for several weeks while you recover from this painful procedure. Orthopedic surgeons recommend knee surgery because this is where their background and training lies. However, at Pain Treatment Specialists, all of our knee pain doctors are pain management doctors, which means their training and background focused on pain medicine for knee pain treatments. Some of our pain management doctors include: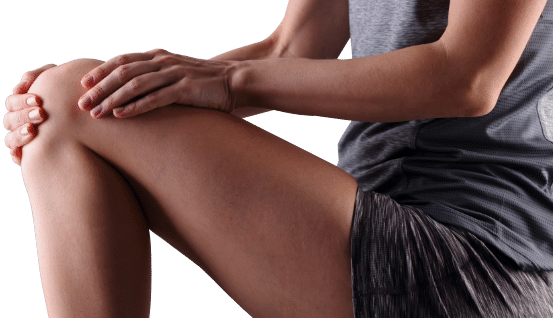 Sick of your Knee Pain?

Book an Appointment!
We offer free insurance verification! Fill out the form and expect a call from one of our agents:
Dr. Namrata Khimani: Dr. Khimani is an honors graduate of Harvard Medical School, where she pursued an advanced fellowship in interventional pain medicine. Her knee pain treatment in NY focuses on helping patients regain their active lifestyle, something she appreciates as a native New Yorker. Dr. Khimani is also a nationally recognized pain specialist by the American Board of Anesthesiology.
Dr. Shane Volney: Dr. Volney completed his fellowships in palliative medicine and pain management at Harvard. This was followed by his tenure as a Clinical Instructor in pain medicine, palliative care, and anesthesiology, also at Harvard. Dr. Volney regularly presents at national medical conferences about his expertise in these fields.
When you meet with one of the pain management doctors at Pain Treatment Specialists, you're making the best step towards regaining your pain-free life.

Find Your Nearest Knee Pain Treatment Center
Our Manhattan NY knee pain clinic is conveniently located on 290 Madison Avenue Suite 203

What are the Symptoms of Chronic Knee Pain?
Chronic knee pain is caused by overuse or repetitive motions. Athletes who perform the same motion over and over again, or laborers who complete repetitive movements are prone to chronic knee pain. Some symptoms of chronic knee pain include trouble climbing stairs, inflammation of the knee, or pain sensitivity in your knee.
Osteoarthritis falls under the category of chronic knee pain, and is caused by the degeneration of your knee joint. Tendonitis occurs in the front of your knee, and makes it difficult to climb stairs. Bursitis is inflammation in your bursae (fluid filled sacs) that cushion the bones and muscles near your knee.
Please contact Pain Treatment Specialists for the best knee pain treatment in NY. Located near Grand Central Station, our pain clinic is easy to reach from across NYC and northern NJ.
FEATURED POSTS BY PAIN DOCTORS
What is the Treatment for Sacroiliac Joint Pain?If you're experiencing sacroiliac joint pain, you may be wondering about the treatment options available to alleviate your discomfort. In this comprehensive article, we will explore the various treatment modalities for...
read more
Meet Our Team of Knee Pain Specialists
KNOW OUR TEAM OF HARVARD TRAINED KNEE SPECIALISTS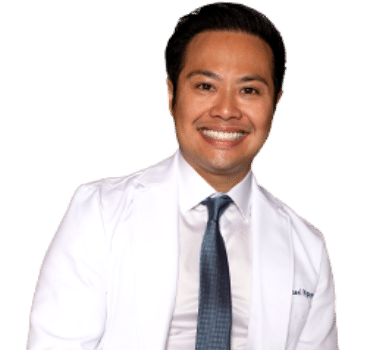 Knee Pain Doctor in New York
Dr. Michael is available for Knee Pain treatment consultations in Manhattan, New York.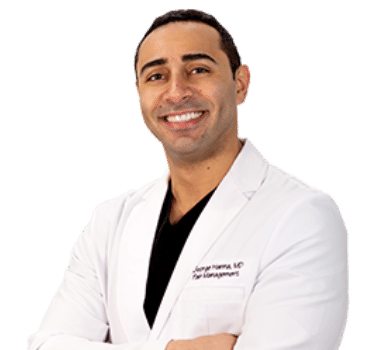 Knee Pain Doctor in New Jersey
Dr. Hanna is available for Knee Pain treatment consultations in Manhattan, New York.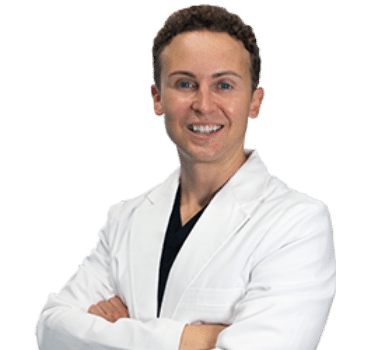 Knee Pain Doctor in New York
Dr. Volney is available for Knee Pain treatment consultations in Manhattan, New York.
Keeping you safe during COVID-19
Learn about our health & safety protocol.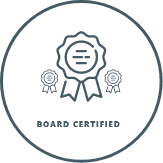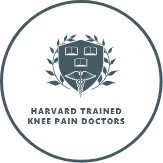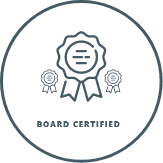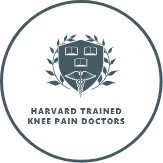 Call us
Speak instantly with one of our team members; they will answer any questions you may have regarding insurance coverage, booking an appointment and our knee pain center in New York and New Jersey.

Visit our Book Appointment page and instantly request an appointment at our Manhattan knee pain clinic. We offer Free Insurance Verification before your appointment.