Looking for Knee Pain Treatment in Manhattan? Consult Harvard Trained Knee Pain Doctors for Medical Advice
Nothing upends your day like a minor fender bender. Thankfully you're not seriously hurt, and neither is your car, but the aggravation of dealing with insurance, rental cars, and collision shops completely overtakes your plans for the day. You feel a little knee pain after the crash, especially knowing that your knee hit the steering wheel, but know that with a little bit of ibuprofen and some ice, your knee will feel better tomorrow. However, tomorrow comes and goes and your knee pain increases, and feels stiff and swollen. You're now worried that you have a knee injury that requires knee pain treatment in Manhattan. Where should you turn for knee pain treatment in NYC?
Pain Treatment Specialists is the top pain clinic in Midtown for minimally invasive knee pain treatments. The pain doctors at Pain Treatment Specialists all possess extensive training in knee pain management, are board certified, and are highly-sensitive to patients' knee pain concerns. If you've suffered a knee injury, have pain surrounding the knee, experience knee joint pain, or live with chronic knee pain, making an appointment at Pain Treatment Specialists is the first step to re-entering a pain-free life.
What is the Best Knee Pain Treatment in Manhattan?
The best knee pain treatment in Manhattan is found at Pain Treatment Specialists, conveniently located on Madison Avenue. Why are their knee pain treatments considered the best in NYC? Each of the pain doctors on staff uses their knowledge of pain medicine to customize a minimally invasive treatment plan for your specific knee pain issues. The treatment you'll receive for knee pain sustained after a car accident will look different from a treatment plan designed to combat chronic knee pain caused by osteoarthritis. Some of our cutting-edge and highly effective knee pain treatments include:
Physical Therapy: A physical therapist uses their background in exercise science to heal your knee during multiple sessions. The goal of PT is building strength in your affected knee, while also providing pain relief. By the end of your PT sessions, your  knee will be strong, healthy, and more flexible than when you began.
Viscosupplementation: This knee pain treatment in NYC is effective for patients who have lost joint fluid due to osteoarthritis. The loss of this joint fluid causes your knee joint and its bones to rub together and create painful friction. Since hyaluronic acid is the main component of joint fluid, supplementing this fluid in your knee joint helps cushion your joints. That's the purpose of viscosupplementation, and it's only found at the top pain clinics in NYC, like Pain Treatment Specialists.
Before you consider knee replacement surgery or another invasive procedure, you should first attempt more conservative treatment methods. Book an appointment at Pain Treatment Specialists and see how our knee pain doctors use minimally invasive knee pain treatments for long-lasting knee pain relief.
Is Chronic Knee Pain a Common Condition?
Knee pain falls into one of 3 categories: chronic, acute, and medical. When you seek knee pain treatment in Manhattan at Pain Treatment Specialists, your knee pain doctor will discuss which category your knee pain falls under after speaking with you about your medical history and knee pain concerns.
Chronic knee pain is a common condition, and causes difficulty with walking, climbing stairs, and bending down. Some of the symptoms of chronic knee pain include swelling, pain, and weakness in your knees. Osteoarthritis is categorized as chronic knee pain because it occurs due to natural wear and tear on your knee's cartilage, which causes it to break down. People who complete repetitive motions with their knee during work or leisure activities are more prone to chronic knee pain.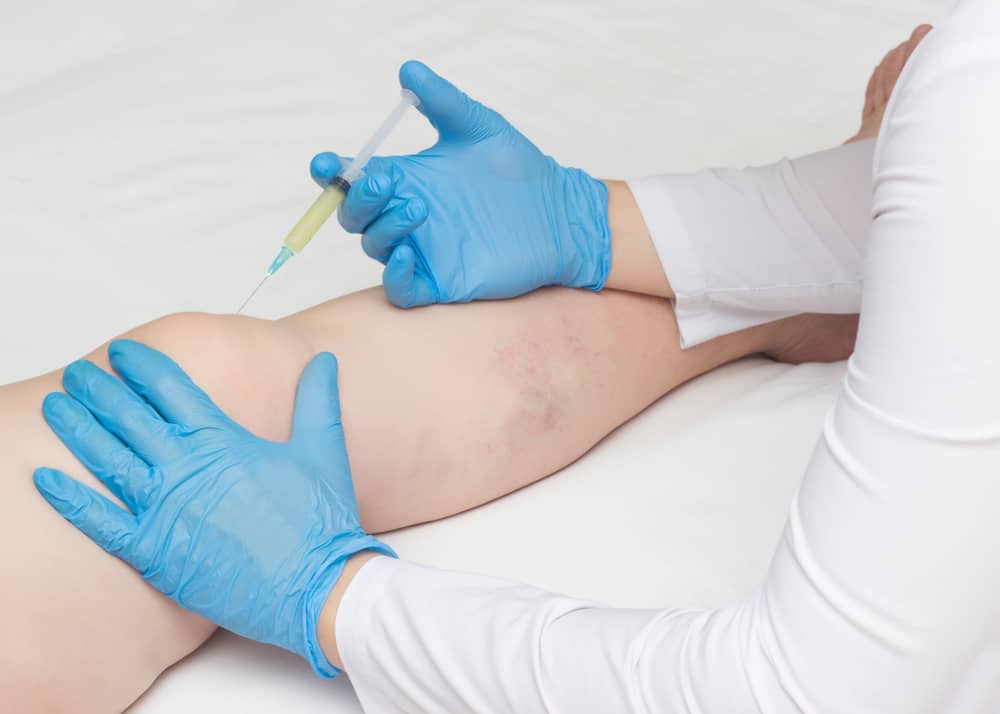 Sick of your Knee Pain?

Book an Appointment!
We offer free insurance verification! Fill out the form and expect a call from one of our agents:
Acute knee pain occurs after a specific event, such as an accident, fall or other trauma. Your knee hitting the steering wheel is an excellent example of an acute knee injury. The most common acute knee injury is an ACL tear, which happens when you turn sharply or land a jump poorly. A torn meniscus can also occur if you quickly twist your knee while putting pressure on it. A knee fracture is common after an accident or a fall.
Medical knee pain occurs as the result of an underlying condition. Gout and rheumatoid arthritis are examples of medical conditions that produce intense knee pain. Treating the underlying conditions is an essential part of those knee pain treatment plans.
No matter the cause of your knee pain, there's a minimally invasive solution available at Pain Treatment Specialists. Visit our pain clinic in NYC for the most cutting-edge knee pain treatment in Manhattan.

Find Your Nearest Knee Pain Treatment Center
Our Manhattan NY knee pain clinic is conveniently located on 290 Madison Avenue Suite 203

Can I Treat My Knee Injury At Home?
If your knee pain lasts longer than a few days, it's time to call your knee doctor in NYC. You don't need to suffer from a knee injury or knee joint pain for extended periods of time before getting help. At Pain Treatment Specialists, we recommend scheduling an appointment with our knee pain doctors if your knee pain doesn't subside after a few days. However, you can find some knee pain relief with an at-home treatment for knee pain.
For example, your instincts to ice your knee were spot on! This is part of a 4-step remedy called "RICE." Each letter stands for a different step, and when used in conjunction with each other provides knee pain relief. Rest your knee from rigorous activities like biking, climbing stairs, or running. Ice your knee in 20 minute intervals, and use a heating pad when desired to keep your knee flexible. A compression bandage or athletic brace provides additional support and stability for your knee injury throughout the day. Elevate your knee whenever possible to reduce swelling and increase blood circulation.
You were also right about using over-the-counter pain medicine for knee pain relief. Aspirin or ibuprofen are fine for knee pain, but stay away from prescription narcotics. They are addictive and habit-forming, and if your pain is so intense that you feel it requires this level of pain relief, call your knee pain doctor for safer alternatives.
Please call Pain Treatment Specialists and meet with a knee pain doctor in NYC who helps alleviate the pain associated with your knee injury. By offering the top knee pain treatment in Manhattan at our pain clinic near Grand Center Station, your knee will feel back to normal quickly. Too bad you can't say the same for your car's mangled bumper!
FEATURED POSTS BY PAIN DOCTORS
What is the Treatment for Sacroiliac Joint Pain?If you're experiencing sacroiliac joint pain, you may be wondering about the treatment options available to alleviate your discomfort. In this comprehensive article, we will explore the various treatment modalities for...
read more
Meet Our Team of Knee Pain Specialists
KNOW OUR TEAM OF HARVARD TRAINED KNEE SPECIALISTS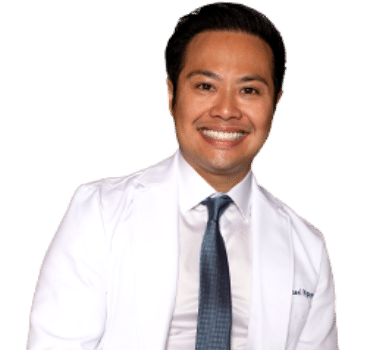 Knee Pain Doctor in New York
Dr. Michael is available for Knee Pain treatment consultations in Manhattan, New York.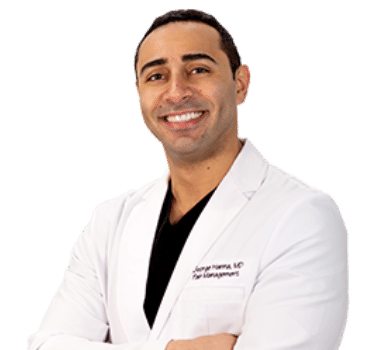 Knee Pain Doctor in New Jersey
Dr. Hanna is available for Knee Pain treatment consultations in Manhattan, New York.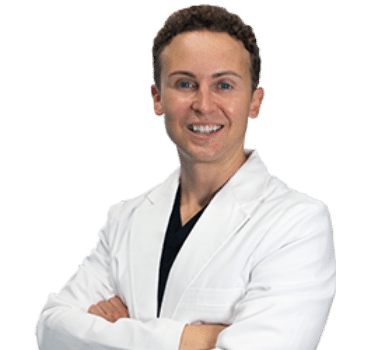 Knee Pain Doctor in New York
Dr. Volney is available for Knee Pain treatment consultations in Manhattan, New York.
Keeping you safe during COVID-19
Learn about our health & safety protocol.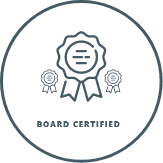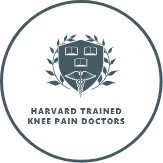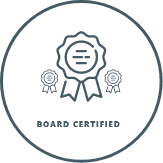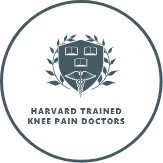 Call us
Speak instantly with one of our team members; they will answer any questions you may have regarding insurance coverage, booking an appointment and our knee pain center in New York and New Jersey.

Visit our Book Appointment page and instantly request an appointment at our Manhattan knee pain clinic. We offer Free Insurance Verification before your appointment.