Eliminate Chronic Knee Pain With Knee Pain Therapy in New York
Strapping on your ice skates for your annual trip to the outdoor rink is a fun family tradition that you look forward to every year. You're no Michelle Kwan, but you can certainly hold your own on the ice without looking like a fool. This year, you're a little worried that your worsening knee pain might impede your "no fall" streak, but forge ahead with confidence. Your knee, however, doesn't stand a chance after strapping the thin blade to your foot. The increased reliance on your knee for strength and stability promptly puts your rear end on the ice. Thankfully the only thing hurt is your bruised ego after resigning your reigning title of remaining upright.
While sitting on the sidelines, you decide it's time to seek knee pain therapy in New York. You need to regain strength in your unstable knee, and find out why it's prone to giving out so easily. You keep seeing Pain Treatment Specialists appear at the top of your search queues, and see that their patient ratings are impeccable. They offer treatment for chronic knee pain, knee injuries, and joint pain at their pain clinic in Midtown Manhattan, which looks easy to access. The best part is that you don't see anything about knee replacement surgery on their site, which is a major reason why you've delayed treatment for so long. You decide to book an appointment at Pain Treatment Specialists through their virtual assistant and talk about your knee pain treatment in NYC with one of their Harvard trained pain management doctors.
What Type of Knee Pain Therapy in New York Works Best for Me?
One of the best reasons to meet with the pain management doctors at Pain Treatment Specialists is that their cutting-edge pain clinic on Madison Avenue has a wide variety of minimally invasive knee pain treatments. No matter the cause of your knee pain, Pain Treatment Specialists have a knee pain therapy in New York that works for you. Some of our minimally invasive knee pain treatments include:
Physical Therapy: A physical therapist uses their background in exercise science to build strength and stability in your knee–which is exactly what you were looking for! Your physical therapist will assess your gait, range of motion, strength, and any signs of swelling during your initial session. Then, a customized series of therapies that may include weights, exercises, massage therapy, and heat and ice treatments work together to increase your knee's range of motion and strength.
Steroid Injections: A corticosteroid reduces pain and inflammation. Using this in an injection is an effective way to quickly eliminate these issues in your knees. Your knee pain doctor uses a special x-ray to determine the exact location of your knee pain, and then administers the steroid knee injection. You'll be up and on your feet the same day with tremendous pain relief.
Nerve Block: A genicular nerve block is effective for patients who haven't found effective pain relief with more conservative treatments. Your genicular nerves transmit pain signals to your brain, and a genicular nerve block stops these pain signals. This cutting edge knee pain therapy in New York should only be administered by a board certified knee pain doctor.
When you schedule an appointment at Pain Treatment Specialists, your pain management doctor will discuss which knee pain therapy in New York is best for your knee pain. Every patient receives a customized knee pain treatment plan from our pain doctors in NYC.
Who are NYC's Top Pain Management Doctors?
At Pain Treatment Specialists, our pain management doctors are carefully vetted in order to ensure not only the highest qualifications, but also an impeccable bedside manner. All of our knee pain doctors are Harvard trained, and received extensive training in interventional pain management and pain medicine. When you book an appointment at Pain Treatment Specialists, you'll meet with one of the following knee pain doctors:
Dr. Shane Volney: Dr. Volney is a former Clinical Instructor at Harvard Medical School, and was later appointed as Director of Resident Education in Pain Medicine at Mass General. Double board certified in anesthesiology and pain medicine, he is an active member of the medical community and regularly authors textbook chapters on pain medicine.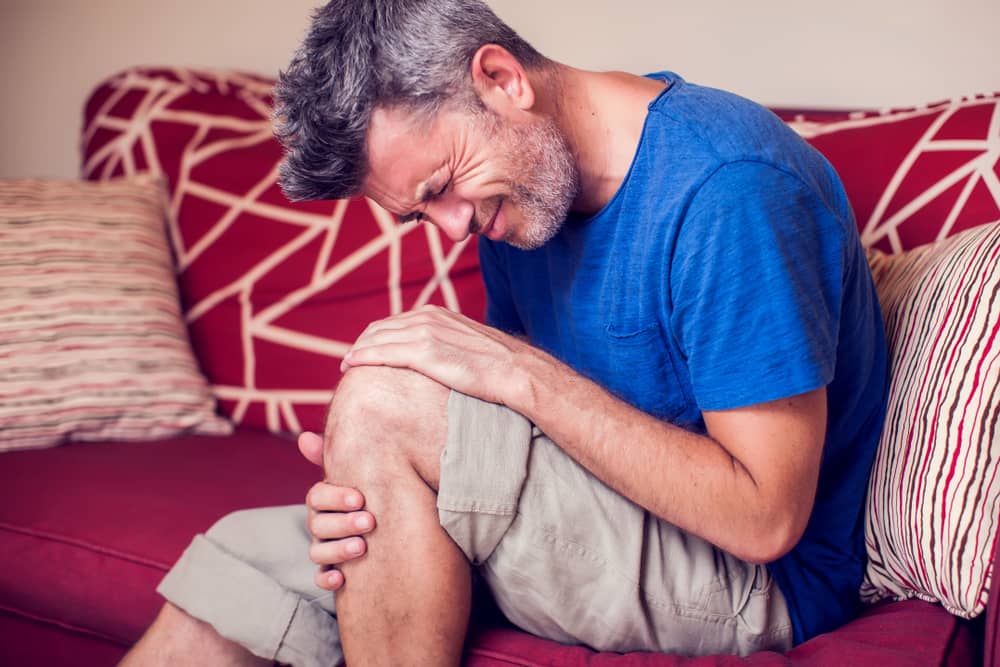 Sick of your Knee Pain?

Book an Appointment!
We offer free insurance verification! Fill out the form and expect a call from one of our agents:
Dr. Namrata Khimani: Dr. Khimani is an honors graduate of Harvard Medical School, and is a nationally recognized pain specialist by the American Board of Anesthesiology. She completed an advanced fellowship in interventional pain management at Brigham and Women's Hospital– Harvard Medical School, which provided extensive training in pain medicine and minimally invasive pain treatments. Her specialties are lower back pain and knee pain, and she enjoys meeting with her fellow New Yorkers to provide the invaluable service of pain relief.
The pain management doctors at Pain Treatment Specialists are the best in NYC. Schedule an appointment today and feel at ease with our doctors' extensive training, knowledge, and compassionate bedside manners.
What Does Chronic Knee Pain Mean?
Chronic knee pain is a result of overuse of your knee in repetitive motions. Let's say you were an Olympic-level ice skater. The constant stress of landing intricate jumps could create the conditions for chronic knee pain. This type of pain is seen most often in athletes who put their knee through the same motion or stress repeatedly. Laborers can also face chronic knee pain from completing the same actions every work day, such as climbing ladders, bending, squatting, and lifting. Osteoarthritis also falls under the category of chronic knee pain since it is caused by the wearing down of your knee's cartilage over time.

Find Your Nearest Knee Pain Treatment Center
Our Manhattan NY knee pain clinic is conveniently located on 290 Madison Avenue Suite 203

Don't let your chronic knee pain keep you off of the ice this winter! Book an appointment at Pain Treatment Specialists, conveniently located near Bryant Park, and begin working on your next "no fall" ice skating streak!
FEATURED POSTS BY PAIN DOCTORS
What is the Treatment for Sacroiliac Joint Pain?If you're experiencing sacroiliac joint pain, you may be wondering about the treatment options available to alleviate your discomfort. In this comprehensive article, we will explore the various treatment modalities for...
read more
Meet Our Team of Knee Pain Specialists
KNOW OUR TEAM OF HARVARD TRAINED KNEE SPECIALISTS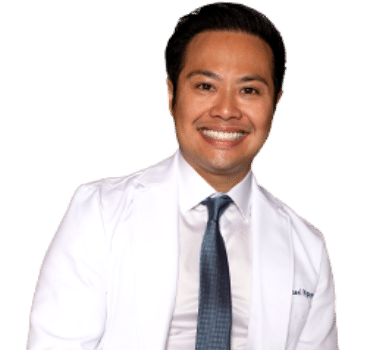 Knee Pain Doctor in New York
Dr. Michael is available for Knee Pain treatment consultations in Manhattan, New York.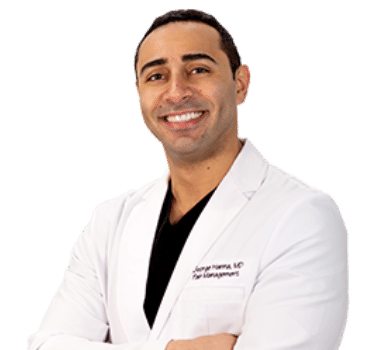 Knee Pain Doctor in New Jersey
Dr. Hanna is available for Knee Pain treatment consultations in Manhattan, New York.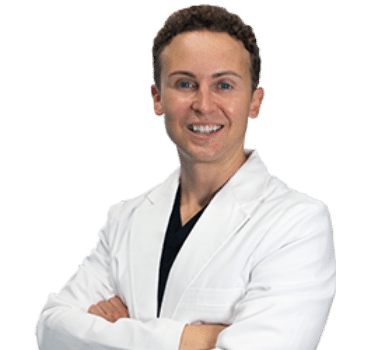 Knee Pain Doctor in New York
Dr. Volney is available for Knee Pain treatment consultations in Manhattan, New York.
Keeping you safe during COVID-19
Learn about our health & safety protocol.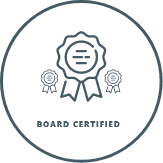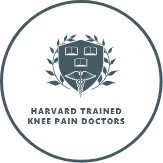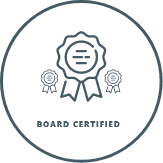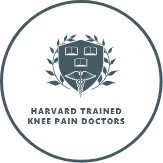 Call us
Speak instantly with one of our team members; they will answer any questions you may have regarding insurance coverage, booking an appointment and our knee pain center in New York and New Jersey.

Visit our Book Appointment page and instantly request an appointment at our Manhattan knee pain clinic. We offer Free Insurance Verification before your appointment.