The Best Knee Pain Therapy in NYC According to a Pain Doctor
Are you looking for the best knee pain therapy in manhattan NYC? Then you aren't the only one. Knee pain can be caused by many different conditions and injuries. If you leave your knee pain untreated, it could get worse over time or even lead to further health issues. This is why it's vital you seek medical advice from a board certified, Harvard-trained pain doctor in NYC.
The great news is that this top medical clinic located in midtown manhattan provides the latest non-invasive treatments for knee pain. This expert clinic is based in the heart of the Big Apple, next to Grand Central Station. Click HERE to book an appointment with a leading pain doctor specializing in minimally invasive treatments for knee pain.
There are a range of reasons why you might experience painful knees. Knee pain can result from acute injuries to an underlying health condition. Some of the most common causes of knee joint issues include: –
ACL injury – the anterior cruciate ligament is a large ligament connecting the shinbone to the thigh bone. It can become torn as a result of stopping quickly or suddenly changing direction.
Bursitis – this is when the fluid-filled sacs (bursa) surrounding the knee cap become inflamed.
Knee arthritis – osteoarthritis (wear and tear over time) and rheumatoid arthritis (an autoimmune condition) can create pain, stiffness and swelling in the knee joint.
Meniscus tears – the menisci are 2 'C' shaped pieces of rubbery cartilage. They can partially or fully tear when the joint of the knee is twisted.
Tendinitis – this is when the tendon becomes inflamed due to overuse.
As there are numerous causes of knee pain, it's important you seek medical advice from a top doctor at this leading medical center in NYC. Our team of expert pain management doctors will create a unique care plan based on your initial diagnosis and requirements. Best of all, these expert pain doctors avoid using unnecessary knee surgeries and narcotics. If you want to find out more about the latest knee pain therapy nearby in manhattan, be sure to read on!
What Is The Best Treatment For Knee Pain?
Now that we've explored some of the most common causes of knee pain, you might be wondering what the best knee pain treatment in nyc involves.
Nowadays, many orthopedic surgeons believe invasive surgeries and narcotics are the best way to treat knee pain. However, knee surgery is risky and in some instances, it is not even necessary! The best knee pain therapy in manhattan uses a minimally invasive approach to treatment. A minimally invasive approach means that you will benefit from low risk, pain free and highly effective treatment! Let's look at some examples of the latest non-invasive treatments for knee pain: –
Steroid injections – knee pain doctors inject steroid medicine directly into the knee joint to provide instant and long-lasting pain relief. Some doctors also use local anesthetic for maximum comfort. Steroid injections can be used 2-3 times and are well-received by many individuals for their low risk and pain free capabilities.
Hyaluronic acid injections – hyaluronic acid is a natural component of joint fluid. A top pain doctor injects hyaluronic acid directly into the joint of the knee. This increases the volume of joint fluid which helps the joint to move more easily and without friction. It is a safe procedure and is particularly recommended for individuals struggling with osteoarthritis.
Radiofrequency ablation – rfa treatment avoids the use of steroid medicine and has helped many individuals avoid unnecessary knee surgery. Rfa describes when knee pain specialists use thermal energy to heat up the genicular (sensory) nerves in the knee. The heat deactivates the genicular nerves.This means they no longer send pain signals from the knee joint to the brain. Long-term pain relief is achieved in a safe and pain free way.
Genicular nerve block – Another method of treating knee pain is to use local anesthetic to block pain signals being sent from the genicular nerves in the knee. A top pain doctor can inject local anesthetic near the genicular nerves to achieve long-term knee pain relief.
These minimally invasive treatments are just a few examples of the many different ways of treating knee pain in NYC. If you want to receive first-class patient care in state of the art facilities, it is highly recommended you book an appointment with one of our leading pain doctors. Be sure to read on to find out more about our top knee doctors based in Midtown Manhattan.
Who Is The Best Knee Pain Doctor In NYC?
At this top-rated medical clinic, we have a team of board certified doctors who have been trained by Harvard Medical School. They are passionate about using the latest minimally invasive treatments to provide the best knee pain therapy nearby in Manhattan.
Dr George Hanna is one of the leading knee pain specialists in NYC. He is a double board certified pain physician who is passionate about creating customized care plans. Dr Hanna is an experienced Director of Pain Innovations and Technology at Harvard as well as serving as Chairman of Anesthesiology and Pain Management at Chilton Medical Center. He has an abundance of experience in using the latest non-invasive techniques and was even a Clinical Instructor at Harvard for over three years.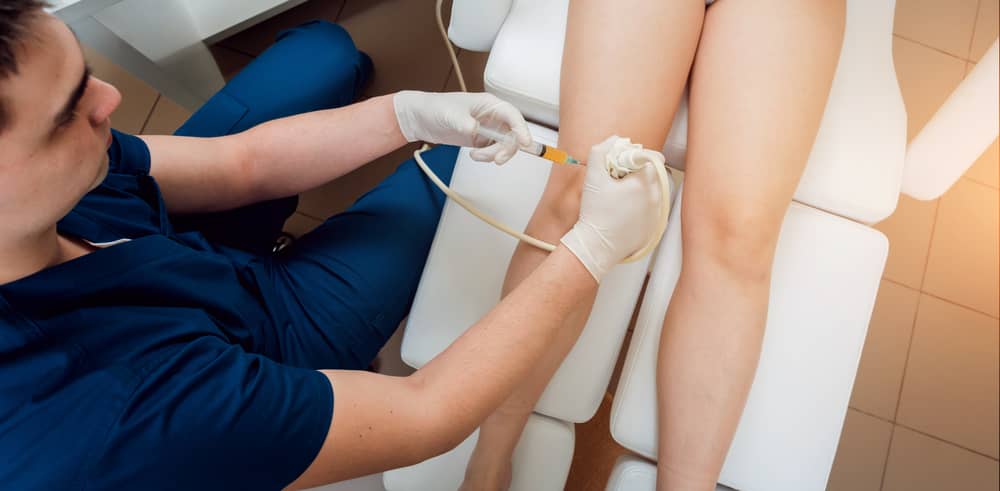 Sick of your Knee Pain?

Book an Appointment!
We offer free insurance verification! Fill out the form and expect a call from one of our agents:
Another exceptional knee pain specialist is Dr Michael Nguyen. Dr Nguyen is a triple board certified pain expert. He is passionate about using non-invasive approaches and pioneered many of the current treatments available today! Dr Nguyen is a highly experienced doctor who trained at Harvard before becoming a faculty member there. He was voted 'Best Teacher' and 'Mentor of the Year' which shows his commitment to training future physicians in using the latest techniques in pain medicine.
Dr Hanna and Dr Nyugen are a few of the many board certified doctors based at this leading Manhattan pain clinic. Each pain doctor has achieved board certification and received rigorous training from Harvard Medical School. They are experts in the field of pain medicine and create customized care plans for each patient so that they can get back on their feet in the safest and healthiest ways possible. Regardless of whether you have a knee injury or are unsure why your knee functioning isn't right, these leading pain doctors will be able to help.

Find Your Nearest Knee Pain Treatment Center
Our Manhattan NY knee pain clinic is conveniently located on 290 Madison Avenue Suite 203

How Much Does Knee Pain Therapy Cost?
During your visit, a member of our front desk team will collect your insurance information. They will explain your treatment insurance coverage and benefits to you. Prior to your treatment being carried out, you will have an outline detailing how much you owe (if applicable). The clinic will be in direct contact with your insurance company to help you receive treatment promptly. Plus, you won't have to worry about hidden costs or surprise bills.  
What Happens When I Visit A Pain Doctor?
When you visit this top-rated pain clinic in manhattan, you will be welcomed into a Center of Excellence. This state of the art clinic houses leading pain experts who all trained at Harvard Medical School.
Once you are welcomed by a member of the team, you will get the opportunity to meet with your board certified knee pain doctor. Your pain doctor will then spend time with you to fully understand the issue with your knee joint.
First, your pain doctor may physically examine the knee joint. This will help them establish if there are any visible signs of damage. Next, your doctor may take a verbal medical history from you to check for risk factors or indicators of potential problems. In some instances, a pain doctor may order blood tests and imaging scans (like X-Rays) to rule out other potential diagnoses.
Your pain doctor will then use all of this information to create a customized care plan. This care plan is unique to each patient and incorporates your health status and expected timescale. This is a great way to benefit from the best knee pain therapy in manhattan because it ensures you are receiving a treatment plan exclusive to your requirements.
Best of all, you won't have to worry about the risks associated with unnecessary knee surgery or narcotics. All of the doctors at this clinic pride themselves on using minimally invasive techniques to treat your knee pain. They can also recommend the best physical therapists to work with you during your treatment program.
What Credentials Should I Look For In My Pain Doctor?
As we have seen so far, there are numerous reasons you might be experiencing knee pain. It is understandable if you are worried about how to find the best treatment for knee pain in manhattan. Many orthopedic surgeons can be too quick in suggesting a highly invasive approach. Clinics can also heavily rely on the use of narcotics, NSAIDs and opioids to treat functional pain complaints. As a result, you might be wondering what important factors you need to consider when choosing the best pain doctor.
It's highly recommended that you select a pain doctor who is an expert in pain medicine. That's why it's important you book an appointment with a pain doctor who has achieved board certification. Board certified doctors have passed rigorous medical examinations. This means they have achieved the highest possible levels of medical training. It is also helpful to select a doctor who has been trained by the top medical school in the world – Harvard Medical School.
In addition to these credentials, it's vital your pain doctor uses the latest techniques in pain medicine. Minimally invasive treatment options are the safest and most effective way to diagnose and treat functional pain issues. A non-invasive approach also has a quicker recovery time. It avoids the use of unnecessary opioids, NSAIDS and narcotics.
Lastly, you might want to think about choosing a pain doctor who is compassionate. A pain doctor should see their patient as more than just a collection of symptoms. There are numerous reasons you might be experiencing knee pain and this can lead to worries about underlying causes. A top pain doctor will do their best to alleviate your concerns and will spend a great deal of time investigating the root cause of your knee pain.
FEATURED POSTS BY PAIN DOCTORS
What is the Treatment for Sacroiliac Joint Pain?If you're experiencing sacroiliac joint pain, you may be wondering about the treatment options available to alleviate your discomfort. In this comprehensive article, we will explore the various treatment modalities for...
read more
Meet Our Team of Knee Pain Specialists
KNOW OUR TEAM OF HARVARD TRAINED KNEE SPECIALISTS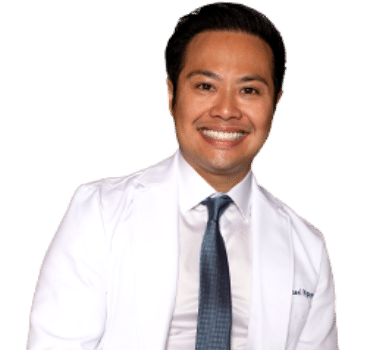 Knee Pain Doctor in New York
Dr. Michael is available for Knee Pain treatment consultations in Manhattan, New York.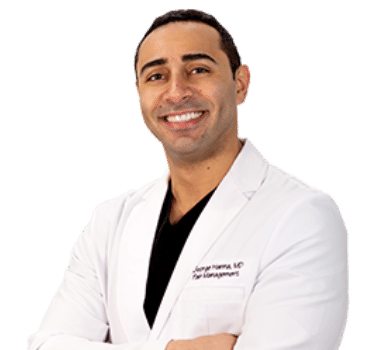 Knee Pain Doctor in New Jersey
Dr. Hanna is available for Knee Pain treatment consultations in Manhattan, New York.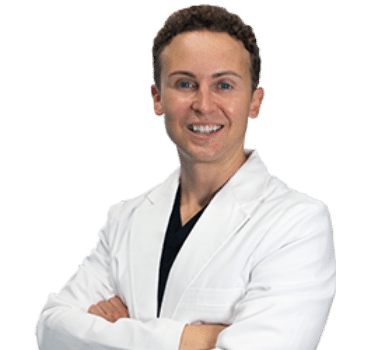 Knee Pain Doctor in New York
Dr. Volney is available for Knee Pain treatment consultations in Manhattan, New York.
Keeping you safe during COVID-19
Learn about our health & safety protocol.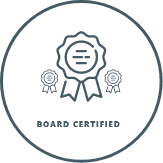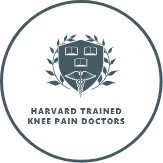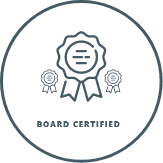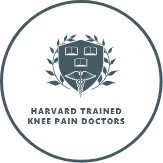 Call us
Speak instantly with one of our team members; they will answer any questions you may have regarding insurance coverage, booking an appointment and our knee pain center in New York and New Jersey.

Visit our Book Appointment page and instantly request an appointment at our Manhattan knee pain clinic. We offer Free Insurance Verification before your appointment.