Minimally Invasive Treatments Provide the Best Knee Pain Relief in NYC
It doesn't seem that long ago that you were hired at your first real "adult" job, but here you are many years later and you just keep advancing in your company. In addition to more responsibilities (and better pay!) you need to be a confident and active leader around your office. There's just one problem– knee pain is putting you in a chair to rest instead of circulating around your staff. Some of your team members have noticed your lack of visibility, but it's embarrassing to be seen as the "old guy" of the office with a bad knee. Instead, you promise to do better. This is when you realize that "doing better" means you need to find effective knee pain relief in NYC. Once you've addressed your knee pain issues, you can resume your leadership role easily.
At Pain Treatment Specialists, our team of nationally renowned knee pain specialists in NJ, NYC, and Long Island understand how chronic knee pain affects several facets of your life. This is why after searching for "best knee pain doctor near me", "knee doctor Staten Island", and NYC pain Md knee pain", you've chosen Pain Treatment Specialists' Midtown Manhattan pain clinic. Not only are their patient reviews outstanding, but their commitment to minimally invasive knee pain management is exactly the type of care you're looking for. As soon as you schedule an appointment at their Madison Avenue pain clinic, you begin feeling optimistic that you're able confidently fulfill your role as a leader in your office.
What Can I Expect from Knee Pain Relief in NYC?
One of the things that's stopped you from pursuing knee pain treatment is the fear of needing knee replacement surgery. Any time you've seen an advertisement for places like "1800 knee" or "advanced technology knee pain center" they always mention knee surgery, which made you hesitant to reach out for help. Knee surgery is invasive, and takes you out of work for several weeks. You're looking for knee pain treatments in NYC that get you back on your feet quickly, not ones that delay the healing process. This is why meeting with the knee pain management doctors at Pain Treatment Specialists is exactly the place for you.
During your consultation at our pain clinic, you'll meet with one of our Harvard-trained pain doctors who possesses a wealth of experience in interventional pain medicine. The first part of your appointment involves talking about your knee pain and how it affects your daily activities. You'll have plenty of time to articulate the types of knee pain you're experiencing. This is followed by a physical examination where your knee pain doctor palpates your knee and examines your range of motion. If needed, additional imaging tests are ordered. Finally, your pain doctor provides the diagnosis of your knee pain, followed by a customized treatment plan. Your pain doctor answers questions about both the diagnosis and treatment plan, and you're able to schedule your first pain treatment.
The best thing you can expect from knee pain relief in NYC is the feeling of reclaiming your life again. Schedule an appointment at our Midtown pain clinic and see how our expert pain management doctors treat chronic knee pain conditions.
What are the Best Knee Pain Management Plans?
Knee pain comes in many different forms. Chronic conditions like osteoarthritis create painful inflammation in the knee joint, while acute injuries like an anterior cruciate ligament tear produce a sharp, searing pain that makes weight-bearing activities difficult. Since every person's symptoms of knee pain are different, pain management doctors need a wide variety of knee pain treatments available at their pain clinics. Pain Treatment Specialists' cutting-edge pain clinic on Madison Avenue in Midtown Manhattan is the top knee pain management center in NYC because of the variety of customized treatments offered.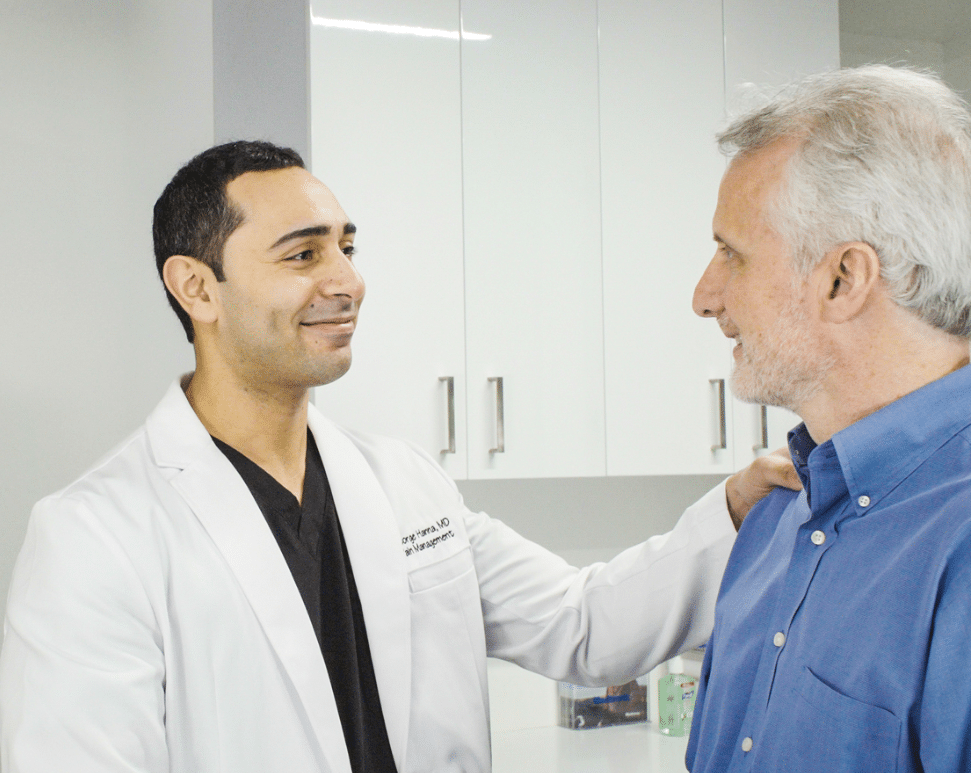 Sick of your Knee Pain?

Book an Appointment!
We offer free insurance verification! Fill out the form and expect a call from one of our agents:
Physical therapy is one pain treatment used in conjunction with interventional pain medicine treatments. Using treatments such as nerve blocks and steroid injections allow a patient enough pain relief to begin a PT regiment. During your PT sessions, your physical therapist uses heat and cold therapies, stretches, aerobic activities, and weight-bearing exercises to increase your knee's range of motion and strengthen your tendons and muscles.
Steroid injections are one of the most conservtaive treatments for knee pain, and provide pain relief for weeks, if not months. Your knee pain management doctor uses a corticosteroid injection to reduce inflammation in the knee joint.
Your knee and back pain specialist in NYC knows the exact combination of therapies needed to relieve your knee pain. Schedule an appointment at Pain Treatment Specialists and begin feeling better after your first consultation.

Find Your Nearest Knee Pain Treatment Center
Our Manhattan NY knee pain clinic is conveniently located on 290 Madison Avenue Suite 203

How Do I Describe My Pain to a Knee Pain Management Doctor Near Me?
Before your first visit to our pain clinic, keep a journal of your knee pain. This helps you articulate when, how, and what your knee pain feels like in the days leading up to your consultation. In your journal record the following:
What time of day you knee hurts
What motions cause the most pain
Does it hurt more to stand, sit, climb stairs, or walk?
What sensation (dull ache, throbbing, grinding, sharp pain) does your knee have?
What is your knee pain on a scale of 1-10 during certain activities?
Finding knee pain relief in NYC is as easy as contacting Pain Treatment Specialists. Located on Madison Avenue near Grand Central Station, our team of nationally recognized pain doctors are ready to put the boss back in charge!
FEATURED POSTS BY PAIN DOCTORS
What is the Treatment for Sacroiliac Joint Pain?If you're experiencing sacroiliac joint pain, you may be wondering about the treatment options available to alleviate your discomfort. In this comprehensive article, we will explore the various treatment modalities for...
read more
Meet Our Team of Knee Pain Specialists
KNOW OUR TEAM OF HARVARD TRAINED KNEE SPECIALISTS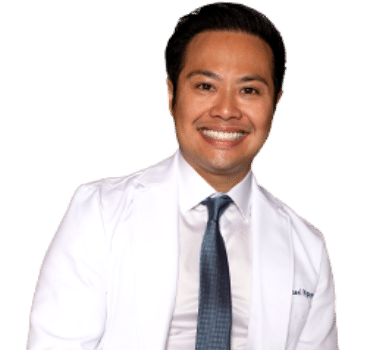 Knee Pain Doctor in New York
Dr. Michael is available for Knee Pain treatment consultations in Manhattan, New York.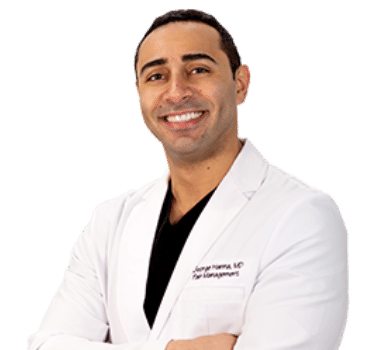 Knee Pain Doctor in New Jersey
Dr. Hanna is available for Knee Pain treatment consultations in Manhattan, New York.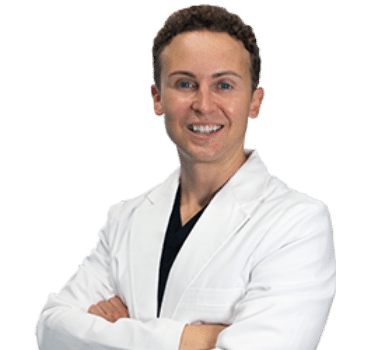 Knee Pain Doctor in New York
Dr. Volney is available for Knee Pain treatment consultations in Manhattan, New York.
Keeping you safe during COVID-19
Learn about our health & safety protocol.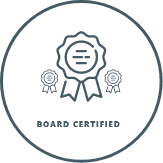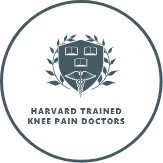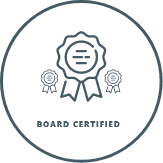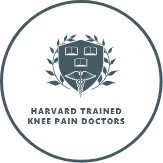 Call us
Speak instantly with one of our team members; they will answer any questions you may have regarding insurance coverage, booking an appointment and our knee pain center in New York and New Jersey.

Visit our Book Appointment page and instantly request an appointment at our Manhattan knee pain clinic. We offer Free Insurance Verification before your appointment.