Looking for Knee Pain Relief in New York? Visit Pain Treatment Specialists for Expert Care
Your holiday present came early this year, and the tag said "To: Me, From:Me." In a rare "treat yourself" moment, you decided to purchase an interactive exercise bike that's been on the waiting list for months. Before your first workout, you're sure to properly stretch and warm up your muscles with a quick class. Even with these preparations, your knee pain still lingers throughout your live class, and makes it difficult to unbuckle your shoes from the clips. Not wanting to waste this expensive present, you decide to see if there's knee pain relief in New York that can provide some answers for your knee pain.
At Pain Treatment Specialists, our pain clinic in Midtown Manhattan is dedicated to finding minimally invasive solutions for chronic knee pain. Our knee pain specialists possess extensive training in interventional pain medicine, and are current with the most modern knee pain treatments. Their philosophy as pain medicine doctors is avoiding surgery whenever possible and getting patients back to a pain-free life. Before you tackle your next live ride, you schedule an appointment at Pain Treatment Specialists on Madison Avenue and look forward to maximizing the newest addition to your fitness regiment.
How Can I Find Knee Pain Relief in New York?
If you're looking for knee pain relief in New York, it might appear at first that you have a lot of options. You might see advertisements for orthopedic surgeons or knee replacement surgery that "guarantees" results. The problem with knee surgery is that it's an invasive process with a lot of potential for complications. There's also no real guarantee that just one surgery will properly address your knee pain issues. You may need additional surgeries for your knee, which require even more time off from work and a lot of assistance while you recover.
Instead of choosing knee surgery as your first option, why not explore more conservative treatments? At Pain Treatment Specialists, our team of Harvard-trained knee pain specialists utilize cutting-edge knee pain treatments that get you back on your feet quickly. From a knee injury, to a meniscus tear, to osteoarthritis caused by wear and tear, our knee pain doctors have treatments that are effective for pain relief.
Schedule an appointment at our Midtown Manhattan pain clinic and see how our treatments for knee pain provide long-lasting pain relief.
What are the Best Minimally Invasive Treatments for Knee Pain?
The reason why Pain Treatment Specialists offer such a wide variety of knee pain treatments is that knee pain is caused by several different factors. Your knee is a complex joint with tendons, muscles, and ligaments. A disruption of any of these creates a great deal of knee pain. The causes of your knee pain might be a torn meniscus, a degenerative condition like osteoarthritis, or a ligament injury due to a fall or accident.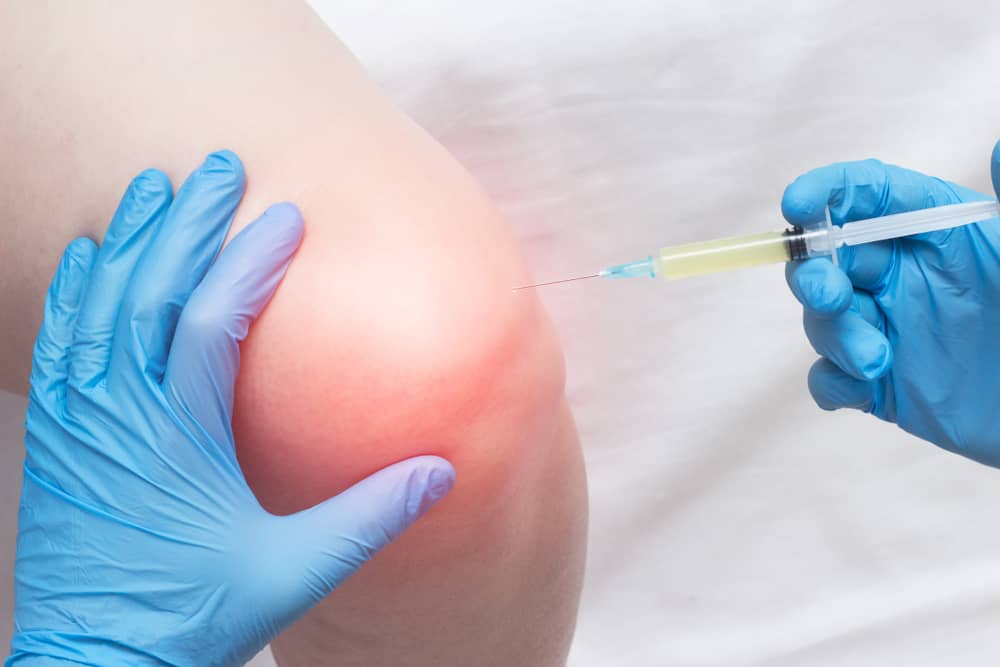 Sick of your Knee Pain?

Book an Appointment!
We offer free insurance verification! Fill out the form and expect a call from one of our agents:
During your consultation with a knee pain specialist at Pain Treatment Specialists, you'll receive a customized treatment plan based on your specific knee pain issue. Some of the treatments offered at our state-of-the-art pain clinic include:
Viscosupplementation: Hyaluronic acid is the main component of joint fluid and provides its viscous, slippery texture. Joint fluid allows your bones' cartilage-covered surfaces to glide easily over each other. An injection of hyaluronic acid is given directly in your joint capsule, and helps supplement your knee's natural supply of joint fluid. This treatment is highly effective for patients suffering from osteoarthritis.
Platelet-Rich Plasma Injections: A cutting-edge treatment for knee injuries is a platelet-rich plasma injection. This injection uses the patient's own blood, which is put into a centrifuge. This separates the blood from its growth platelets, which are then injected into the knee. PRP Injections are useful for healing a knee injury such as a torn meniscus or ACL tear.
Steroid Injections: A highly effective way to rescue inflammation is a corticosteroid injection. This injection provides targeted pain relief with a local anesthetic and a powerful steroid injection. One of the best parts about this treatment is getting back on your feet (without pain!) the very same day.
Book an appointment at Pain Treatment Specialists and find the best treatment for your knee pain. With several options for knee pain treatments, our pain clinic has the best therapies for your knee pain concerns.

Find Your Nearest Knee Pain Treatment Center
Our Manhattan NY knee pain clinic is conveniently located on 290 Madison Avenue Suite 203

Can I Reduce Inflammation in My Knee?
There are some steps you can take to reduce pain and inflammation in your knee. First, maintain a healthy weight, which puts less overall stress on your knee joint. Adding more fruits, vegetables, and whole grains to your diet also promotes good circulation and helps maintain a healthy weight. Follow the RICE method for treating an injury (rest, ice, compress, elevate) to reduce pain and swelling. This is especially effective after exercising or a long day on your feet.
Pain Treatment Specialists, which is easily accessible from nearby Penn Station, is the best way to find knee pain relief in New York. Get back on that bike without knee pain interfering with your quest for a new PR!
FEATURED POSTS BY PAIN DOCTORS
What is the Treatment for Sacroiliac Joint Pain?If you're experiencing sacroiliac joint pain, you may be wondering about the treatment options available to alleviate your discomfort. In this comprehensive article, we will explore the various treatment modalities for...
read more
Meet Our Team of Knee Pain Specialists
KNOW OUR TEAM OF HARVARD TRAINED KNEE SPECIALISTS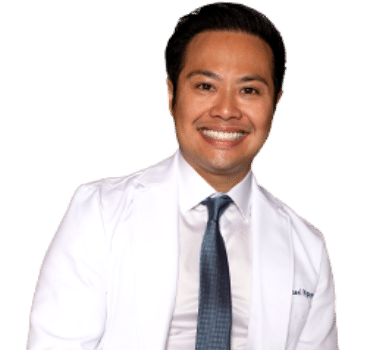 Knee Pain Doctor in New York
Dr. Michael is available for Knee Pain treatment consultations in Manhattan, New York.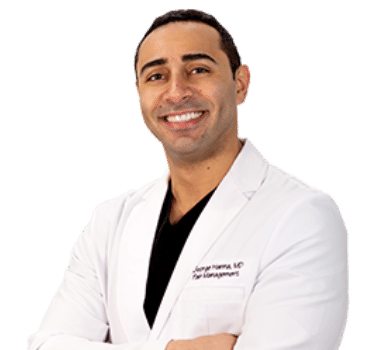 Knee Pain Doctor in New Jersey
Dr. Hanna is available for Knee Pain treatment consultations in Manhattan, New York.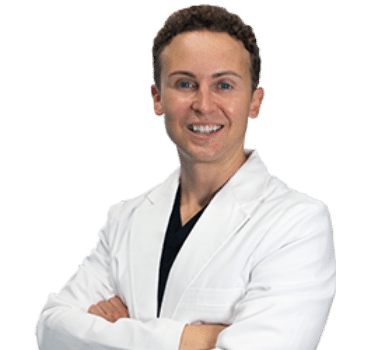 Knee Pain Doctor in New York
Dr. Volney is available for Knee Pain treatment consultations in Manhattan, New York.
Keeping you safe during COVID-19
Learn about our health & safety protocol.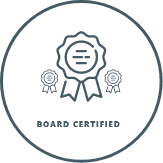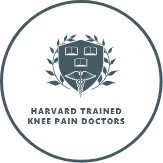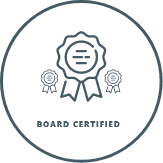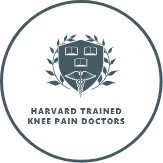 Call us
Speak instantly with one of our team members; they will answer any questions you may have regarding insurance coverage, booking an appointment and our knee pain center in New York and New Jersey.

Visit our Book Appointment page and instantly request an appointment at our Manhattan knee pain clinic. We offer Free Insurance Verification before your appointment.