Looking for Knee Pain Relief Near Me in NY? Pain Treatment Specialists are Your Best Choice
Turning into your evening news, the lead story is a large winter weather front headed in your direction. You're well-versed in this type of cold weather warning, and know that preparing is better than reacting. Digging out your gloves, shovel, and rock salt, you make sure that your driveway is ready for the onslaught of ice and snow. You reach the end of your driveway with your salt scoop and bend down for one final throw. Unfortunately, your knee pain suddenly kicks in and your salt tumbles around your feet instead of at the end of your driveway. The pain, instability, and weakness in your knee joint make it difficult to finish your throw, let alone make it safely back into the house. Once inside, you make it a point to look for knee pain specialists who can find a solution to this worsening problem.
At Pain Treatment Specialists, you'll find knee pain relief in nearby NY at their pain clinic in Midtown Manhattan. Their pain management doctors use minimally invasive knee pain treatments like physical therapy, steroid injections, and nerve blocks for long-lasting knee pain relief. When you contact the knee pain doctors at Pain Treatment Specialists, you're matched with a personal concierge that helps confirm your insurance coverage and then finds a convenient appointment that works with your schedule. No matter the cause of your knee joint pain, our knee pain doctors have a treatment plan that is effective for knee pain relief.
Who Offers the Best Knee Pain Relief Near Me in NY?
Not all knee pain specialists offer the same course of treatment. Visiting an orthopedic surgeon typically means that surgery is discussed as a possible solution for your knee pain. This is because orthopedic surgeons have extensive training in knee replacement surgery and other surgical treatments, and rely on these methods for knee pain relief. However, there are many knee pain relief treatments near me in NY that do not involve surgery, and are just as effective. At Pain Treatment Specialists, our doctors are not surgeons, but rather pain management doctors. This type of doctor focuses on using interventional pain medicine to find effective relief from your knee pain. Some of the doctors you'll meet at our pain clinic on Madison Avenue include:
Dr. George Hanna: In addition to being double board certified in anesthesiology  interventional pain management, and pain medicine, Dr. Hanna is also an expert in making his patients feel supported and cared for in his MIdtown Manhattan pain clinic. His patient reviews describe him as a "very brilliant" doctor who "explains every step of the way."
Dr. Shane Volney: Dr. Volney's approach to treating knee pain is looking at the patient as a whole, including their sleep schedule, mood, and overall wellness. Looking at the overall picture of a person's well-being allows Dr. Volney to craft effective and long-lasting treatment plans for knee pain. He is double board certified in anesthesiology and pain medicine by the American Board of Anesthesiology, and is a former Clinical Instructor at Harvard Medical School.
Dr. Volney and Dr. Hanna are part of our outstanding team at Pain Treatment Specialists, where you'll find the best knee pain relief in NYC. Schedule an appointment today and see how much better you'll feel after just your first consultation.
How Does Viscosupplementation Provide Effective Knee Joint Pain Relief?
Also known as a hyaluronic acid injection, viscosupplementation is a highly effective knee pain treatment for knee joint pain caused by osteoarthritis. This type of joint pain is caused by wear and tear of your knee joint, and eventual loss of joint fluid. This causes your knee joint to not move as fluidly as it once did, and may even produce a painful grinding sensation. Hyaluronic acid is what gives knee joint fluid its slippery, viscous quality, allowing your knee's bones and joints to glide over each other. Since hyaluronic acid is the main component of knee joint fluid, replacing it through this injection helps lubricate the knee and provide additional cushion and support.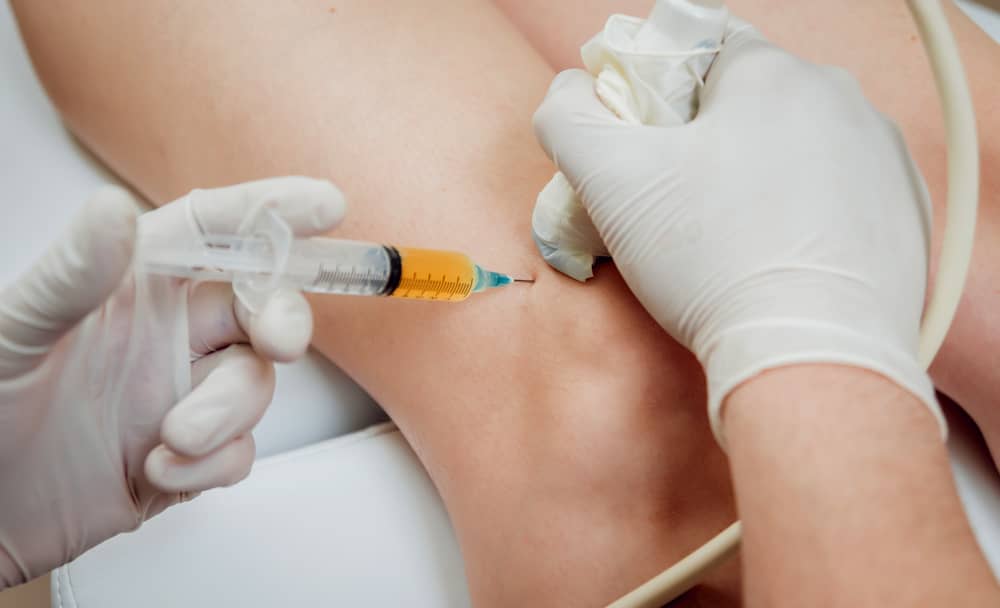 Sick of your Knee Pain?

Book an Appointment!
We offer free insurance verification! Fill out the form and expect a call from one of our agents:
During this procedure, your knee pain doctor injects a small amount of hyaluronic acid into your knee joint capsule. If desired, your pain doctor may administer a small amount of local anesthetic to numb the injection site. Excess knee fluid may first need to be removed, and then the hyaluronic acid injection is administered. This procedure is typically repeated 3-5 times during the week for maximum efficacy, and only lasts a few minutes. You'll be up an on your feet the same day with no recovery down time.
If you'd like to discuss viscosupplementation, or any of our other minimally invasive treatments like radiofrequency ablation, stem cell therapy, or nerve blocks, call Pain Treatment Specialists. Our Harvard trained pain doctors first complete a physical examination of your knee, and then outline the potential treatments that work for your chronic knee pain.

Find Your Nearest Knee Pain Treatment Center
Our Manhattan NY knee pain clinic is conveniently located on 290 Madison Avenue Suite 203

What is the Best Way to Describe Pain to Knee Pain Specialists?
Before your first visit, keep a log of your knee pain. This allows you to pinpoint the exact times and activities where you feel knee pain. Record the time of day when you knee hurt, the level of your knee pain, and how long it took to subside. Using words like "pinching", "aching", "weak", "unstable", "grinding", or "stiff" are great words to attach to your knee pain, and give your knee pain specialist an idea of the type of pain you're experiencing.
Book an appointment at Pain Treatment Specialists located in Midtown Manhattan near Bryant Park, and see how easy it is to find effective knee pain relief in New York. No matter if you're dealing with a meniscus tear, osteoarthritis, or shin bone pain, our compassionate and caring knee pain doctors are eager to find effective ways to get rid of your knee pain for good!
FEATURED POSTS BY PAIN DOCTORS
What is the Treatment for Sacroiliac Joint Pain?If you're experiencing sacroiliac joint pain, you may be wondering about the treatment options available to alleviate your discomfort. In this comprehensive article, we will explore the various treatment modalities for...
read more
Meet Our Team of Knee Pain Specialists
KNOW OUR TEAM OF HARVARD TRAINED KNEE SPECIALISTS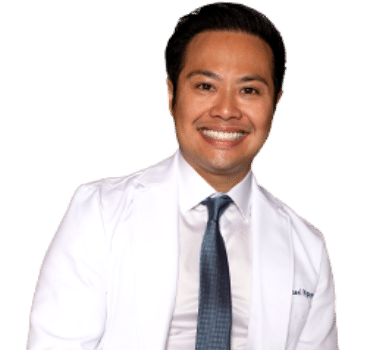 Knee Pain Doctor in New York
Dr. Michael is available for Knee Pain treatment consultations in Manhattan, New York.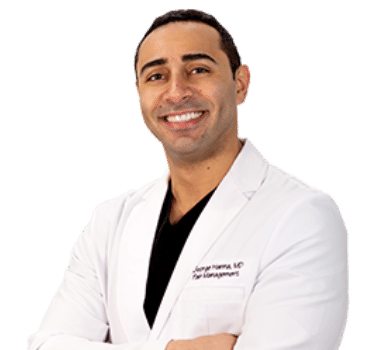 Knee Pain Doctor in New Jersey
Dr. Hanna is available for Knee Pain treatment consultations in Manhattan, New York.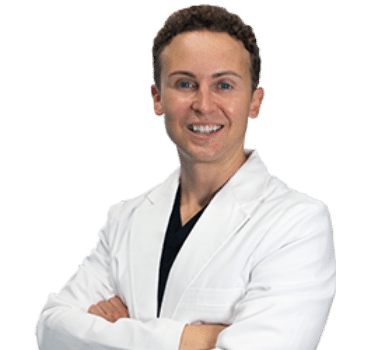 Knee Pain Doctor in New York
Dr. Volney is available for Knee Pain treatment consultations in Manhattan, New York.
Keeping you safe during COVID-19
Learn about our health & safety protocol.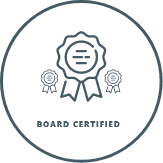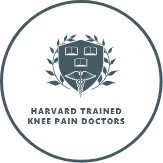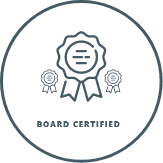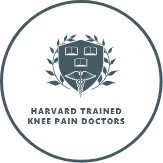 Call us
Speak instantly with one of our team members; they will answer any questions you may have regarding insurance coverage, booking an appointment and our knee pain center in New York and New Jersey.

Visit our Book Appointment page and instantly request an appointment at our Manhattan knee pain clinic. We offer Free Insurance Verification before your appointment.