Find Knee Pain Relief Near Me in New York at Midtown Manhattan's Pain Treatment Specialists
You're not much of a daredevil, so many winter sports are beyond your comfort level. Snowboarding? Looks like a sure ticket to a concussion. Snowmobiling? You'd rather not be decapitated by a furtive branch. Even downhill skiing seems too dangerous at this point in your life. But cross country skiing? That checks all the boxes for being a safe and vigorous workout without too much risk. At the end of your trail, you look back and see how much terrain you covered while still remaining upright. You feel pretty accomplished outside of the fact that your left knee is throbbing with pain. You're not sure if you've just suffered a knee injury, or if your knee is sore from the repetitive motions of your skis. After the pain doesn't subside for a couple of weeks, you know it's time to find knee pain relief near me in New York.
Several of your friends recommend Pain Treatment Specialists, located on Madison Avenue in Midtown Manhattan. As the top knee pain doctors in New York, they treat a wide variety of knee pain issues such as patellar tendonitis, jumper's knee, osteoarthritis, and ACL injuries. Their treatment plans focus on minimally invasive procedures for knee pain that avoid dangerous and invasive surgery. All of their board-certified knee pain specialists are carefully vetted to ensure the highest level of experience in pain medicine in addition to a kind and compassionate bedside manner. After booking an appointment at Pain Treatment Specialists, you're confident that the next time you hit the powder your knee will feel better.
Who Provides the Best Knee Pain Relief Near Me in New York?
Not every knee pain specialist treats knee pain conditions with the same methods. For example, orthopedic surgeons typically recommend knee replacement surgery, since this is their specialty. Often, this type of invasive surgery can be avoided through more conservative treatments. It's critical to look for an interventional pain doctor when seeking knee pain relief in New york. This type of doctor receives extensive training in minimally invasive knee pain treatments such as nerve blocks, radiofrequency ablation, and platelet-rich plasma therapy injections. These cutting-edge knee pain treatments avoid invasive surgery while also providing long-lasting knee pain relief.
Pain Treatment Specialists' Midtown Manhattan pain clinic houses the top knee pain doctors in New York. Dr. George Hanna is the former Director of Pain Innovations and Technology at Harvard, where he also taught anesthesiology as a Clinical Instructor. Reading his glowing patient reviews, each person mentions Dr. Hanna's kindness, attention to detail, and commitment to finding an effective treatment plan. Another one of our top knee pain specialists is Dr. Shane Volney, who also was a Clinical Instructor at Harvard Medical School. Dr. Volney's expertise in pain medicine is sought after by his colleagues, and he is a regular contributor to scholarly publications and national medical conferences on pain procedures.
Our board-certified knee specialists Dr. Volney and Dr. Hanna look forward to meeting with you in their Madison Avenue pain clinic. Book an appointment at Pain Treatment Specialists and see how our top-notch pain management specialists get rid of your knee pain for good.
What is the Best Treatment Plan for a Knee Injury?
Knee injuries fall under the category of "acute pain." This type of pain occurs after a fall or accident, and the pain is sudden and intense. There is a very clear line of demarcation from before your incident to after. Examples of acute knee injuries include a torn meniscus, patellar tendon rupture, or ACL injury. These injuries typically occur when you're putting weight on your knee and twist in the opposite direction, causing stress. Many people assume that knee injuries require surgery for proper repair, but this is only true for a devastating break or tear. More minor injuries are easily treated with interventional pain medicine.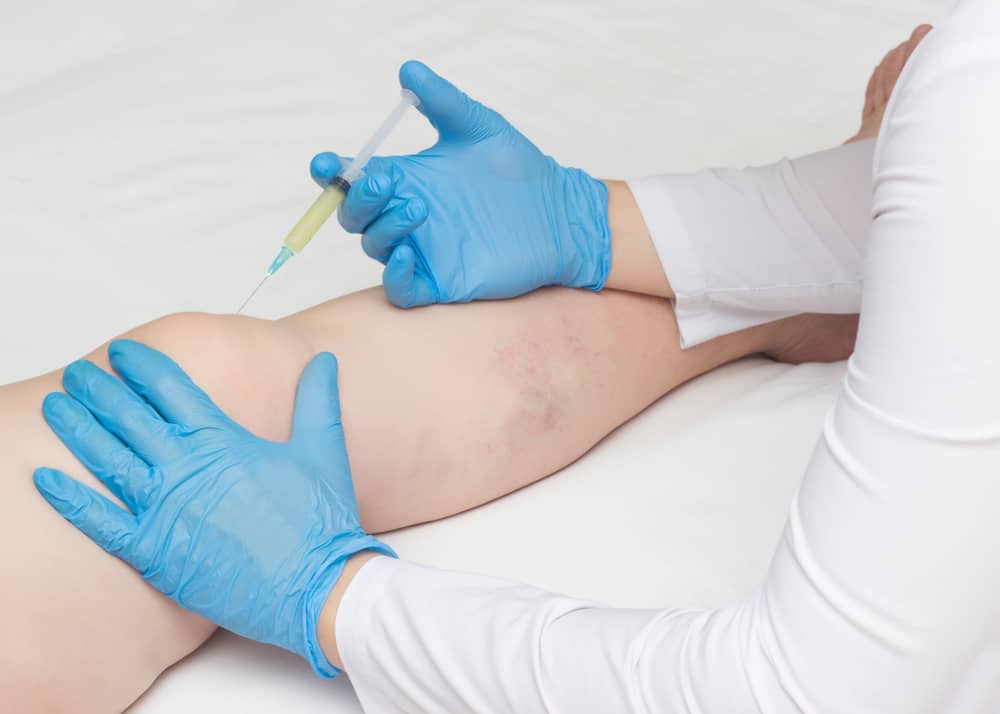 Sick of your Knee Pain?

Book an Appointment!
We offer free insurance verification! Fill out the form and expect a call from one of our agents:
At Pain Treatment Specialists, we use the following knee pain treatments for knee injuries:
Platelet-rich plasma injections: Also known as PRP therapy, this injection uses the patient's own blood to promote healing. After a vial of the patient's blood is extracted, a centrifuge is used to separate the blood from its growth platelets. These growth platelets are then injected into the knee's injured area, which stimulates repair.
Steroid Injections: A corticosteroid injection dramatically reduces your knee pain and swelling. After a steroid injection, you'll be back on your feet the same day with noticeably less discomfort.
Your knee pain doctor understands how an acute knee injury affects your quality of life. Schedule an appointment at Pain Treatment Specialists and begin a treatment plan that relieves your knee pain.

Find Your Nearest Knee Pain Treatment Center
Our Manhattan NY knee pain clinic is conveniently located on 290 Madison Avenue Suite 203

How Can I Prevent Wear and Tear in My Knee?
Wear and tear injuries are inevitable as we get older. Cartilage begins to break down, our knee's natural joint fluid disappears, and things don't work "quite like they used to." There are a few ways you can prevent damage caused by wear and tear in your knees:
Stretch your legs and knee muscles when you wake up, before you exercise, and before bed.
Keep your leg muscles strong through regular activity and weights
Maintain a healthy weight to put less stress on your knees
Don't delay seeing a pain management doctor when your knees hurt
Pain Treatment Specialists' cutting-edge pain clinic is easily accessible from nearby Penn Station. Get back into wintertime fun without the added burden of knee pain.
FEATURED POSTS BY PAIN DOCTORS
What is the Treatment for Sacroiliac Joint Pain?If you're experiencing sacroiliac joint pain, you may be wondering about the treatment options available to alleviate your discomfort. In this comprehensive article, we will explore the various treatment modalities for...
read more
Meet Our Team of Knee Pain Specialists
KNOW OUR TEAM OF HARVARD TRAINED KNEE SPECIALISTS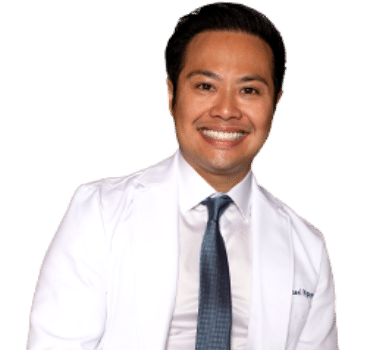 Knee Pain Doctor in New York
Dr. Michael is available for Knee Pain treatment consultations in Manhattan, New York.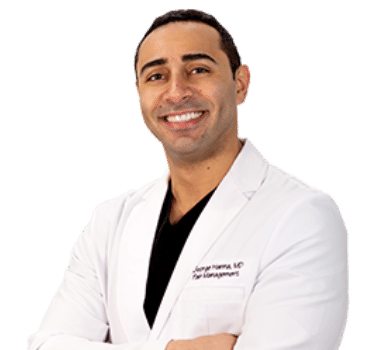 Knee Pain Doctor in New Jersey
Dr. Hanna is available for Knee Pain treatment consultations in Manhattan, New York.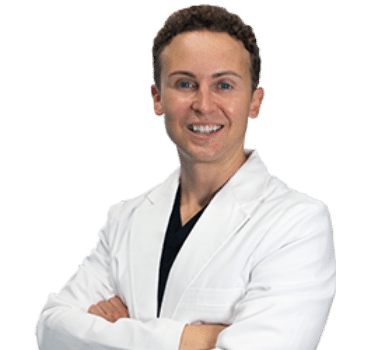 Knee Pain Doctor in New York
Dr. Volney is available for Knee Pain treatment consultations in Manhattan, New York.
Keeping you safe during COVID-19
Learn about our health & safety protocol.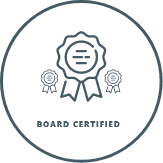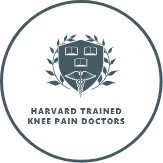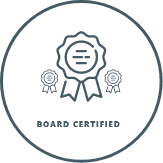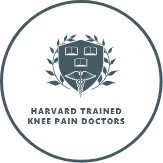 Call us
Speak instantly with one of our team members; they will answer any questions you may have regarding insurance coverage, booking an appointment and our knee pain center in New York and New Jersey.

Visit our Book Appointment page and instantly request an appointment at our Manhattan knee pain clinic. We offer Free Insurance Verification before your appointment.