Learn How Knee Pain Relief in Manhattan Improves Your Quality of Life
Dealing with knee pain requires a lot of planning and mental energy. You know that your knee is going to hurt after work, but still want to go out with your friends. This requires asking if there's somewhere you can sit down for a bit and rest your aching knee. It's little things like this that are really prompting you to begin thinking about pursuing knee pain relief in Manhattan. Normal life is exhausting, but trying to accommodate your chronic pain is becoming overwhelming. After talking with some of your friends and looking online for quality patient reviews, it's clear that Midtown's Pain Treatment Specialists is your best choice for minimally invasive knee treatments.
When you call to schedule an appointment at their Madison Avenue pain clinic, you speak with your personal concierge. This person schedules your next appointment and also verifies your insurance coverage. They also answer a lot of your questions about what it is that a pain medicine doctor does for knee pain. As a knee pain specialist, this type of doctor uses interventional pain medicine treatments such as platelet-rich plasma injections, nerve blocks, and steroid injections for symptoms of knee pain. The goal of every doctor at Pain Treatment Specialists is avoiding surgery by using minimally invasive knee pain treatments. Through a customized treatment plan, you'll find long-lasting and effective pain relief that also helps relieve stress from your daily life.
How Can I Find Knee Pain Relief in Manhattan?
The first step to finding effective knee pain relief in Manhattan is calling Pain Treatment Specialists! Their team of knee pain specialists are the best in the city for treating chronic knee joint pain with minimally invasive treatments. However, what do these types of personalized treatments look like? Knee pain comes in many different varieties, and a generalized approach doesn't work for each patient. This is why the pain managemnet doctors at Pain Treatment Specialists listen closely to each patient's knee pain concerns before creating their treatment plan. Some of the knee pain treatments offered at our Midtown Manhattan pain clinic inlcude:
Physical Therapy: A physical therapist receives extensive education and training in exercise science. This allows them to customize movements, stretches, aerobic activities, and weight training to address your specific knee pain concerns. The goal of PT is increasing your range of motion, decreasing your pain, and building strength in your knee.
Steroid Injections: A corticosteroid injection is much more powerful than over-the-counter medications. This targeted injection numbs your knee pain while also providing anti-inflammatory relief. Your steroid injection may provide pain relief for weeks, if not months.
Platelet-Rich Plasma Injections: Also known as PRP injections, your own blood is used to facilitate growth and healing in your injured knee. Since your own blood and growth platelets are being used, there is a very low risk of infection or side effects.
Book an appointment at Pain Treatment Specialists and see how meeting with our pain management doctors relieves stress from your hurt knee, as well as your well-being.
Who are the Top Pain Management Doctors in Midtown Manhattan?
"From the moment I met Dr. Volney, I was impressed by his professional skills and holistic approach to medicine generally and pain treatment/management particularly. " 
This is a patient review of Dr. Shane Volney, one of our Midtown Manhattan pain doctors. It is just one out of many 5-star reviews that mention his patience, kindness, knowledge, and genuine care for his patients. Dr. Volney is a former clinical instructor at Harvard Medical School where he taught anesthesiology and pain medicine for 7 years. This was followed by time spent in Kenya teaching local doctors how to utilize pain medicine treatments for their patients with guided imaging pain treatments.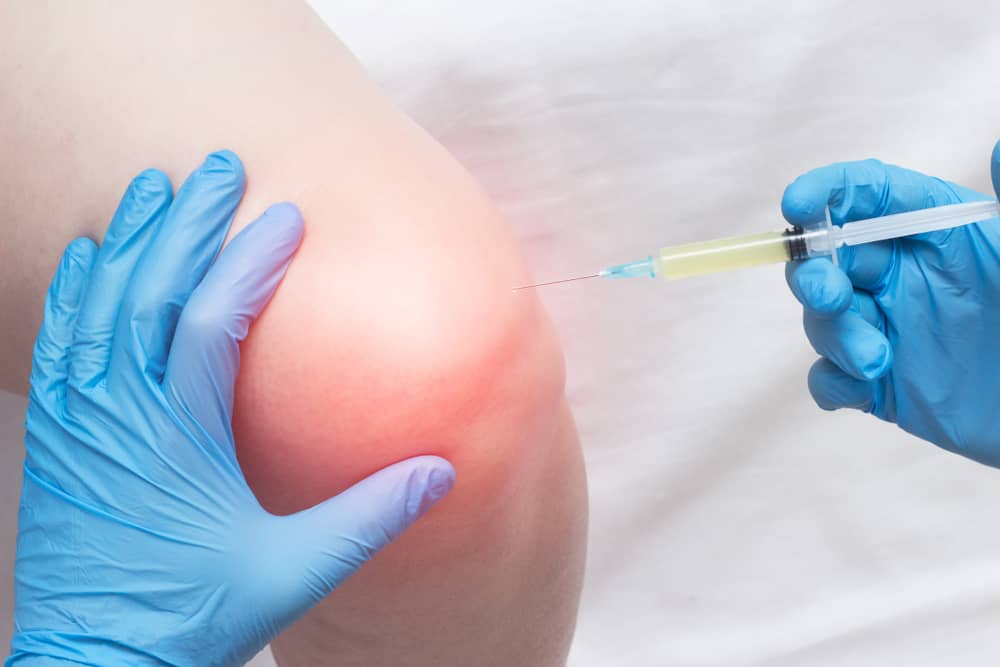 Sick of your Knee Pain?

Book an Appointment!
We offer free insurance verification! Fill out the form and expect a call from one of our agents:
"Dr. Hanna diagnosed me quickly and came in on his day off to give me a cortisone shot for the pain. Loved the fact that I did not have to go to various Doctors to get relief. I was extremely grateful." 
Yet another glowing patient reivew not only for our pain clinic, but also for Dr. George Hanna, one of our nationally recognized pain specialists. He is the former Director of Pain Innovations and Technology at Harvard, where he also was a Clinical Instructor of anesthesiology.
Once you schedule an appointment at Pain Treatment Specialists, you'll see why we only receive 5-star reviews– our pain doctors are some of the most highly qualified and compassionate in the nation.

Find Your Nearest Knee Pain Treatment Center
Our Manhattan NY knee pain clinic is conveniently located on 290 Madison Avenue Suite 203

How Can I Manage Chronic Pain At Home?
You can alleviate the symptoms of knee pain with some at-home remedies and health initiatives. Keeping your weight in check helps reduce strain and pressure on your knee joints, and is also good for your overall health. Even when your knee hurts, fight the urge to plop on the couch and do nothing. Gentle physical exercises like swimming and yoga help keep your knee moving. Rest your knee from strenuous activities like running or hiking, and be sure to ice your knee when it's sore. Using a compression bandage also helps support your knee if you'll be on your feet for a long time.
Book an appointment at Pain Treatment Specialists, which is easily accessible from nearby Penn Station, and begin finding knee pain relief in Manhattan.
FEATURED POSTS BY PAIN DOCTORS
What is the Treatment for Sacroiliac Joint Pain?If you're experiencing sacroiliac joint pain, you may be wondering about the treatment options available to alleviate your discomfort. In this comprehensive article, we will explore the various treatment modalities for...
read more
Meet Our Team of Knee Pain Specialists
KNOW OUR TEAM OF HARVARD TRAINED KNEE SPECIALISTS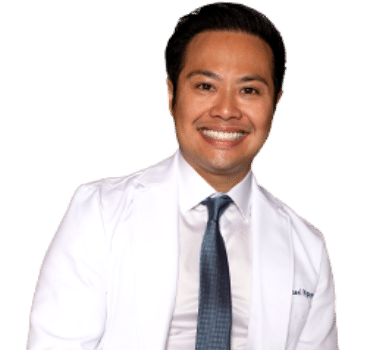 Knee Pain Doctor in New York
Dr. Michael is available for Knee Pain treatment consultations in Manhattan, New York.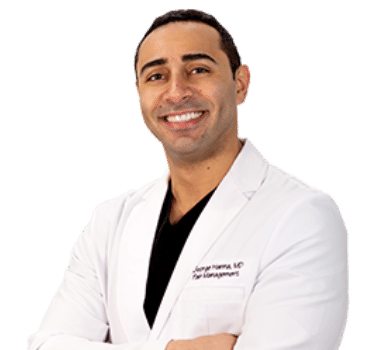 Knee Pain Doctor in New Jersey
Dr. Hanna is available for Knee Pain treatment consultations in Manhattan, New York.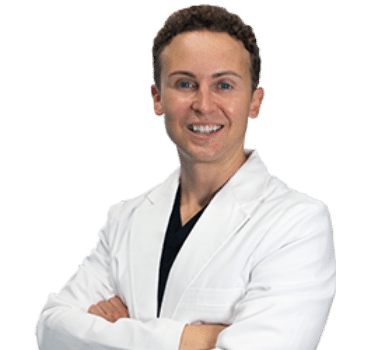 Knee Pain Doctor in New York
Dr. Volney is available for Knee Pain treatment consultations in Manhattan, New York.
Keeping you safe during COVID-19
Learn about our health & safety protocol.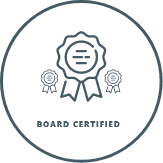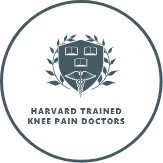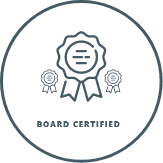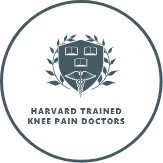 Call us
Speak instantly with one of our team members; they will answer any questions you may have regarding insurance coverage, booking an appointment and our knee pain center in New York and New Jersey.

Visit our Book Appointment page and instantly request an appointment at our Manhattan knee pain clinic. We offer Free Insurance Verification before your appointment.