Find a Knee Pain Clinic in NY for Chronic Knee Pain Relief
Not all types of knee pain are treated in the same way. For example, a meniscus tear does not require the same treatment methods as osteoarthritis. This is because the underlying causes of these types of pain vary, which also means that their treatment methods need the same differentiation. Much the same as you give all of your children different types of love, guidance, and discipline based on their personalities, your knee pain also needs customized treatment. At
Pain Treatment Specialists, our team of Harvard-trained pain doctors treat each patient as an individual and ensure that their visit to our knee pain clinic in NY is customized to their knee pain needs.
When you schedule an appointment at Pain Treatment Specialists, you'll meet with our nationally-recognized team of knee pain specialists who use cutting-edge treatments for knee pain. Their extensive backgrounds in interventional pain medicine and anesthesiology provide them with a depth of experience that informs their diagnosis and treatment processes. All of our pain doctors strive for the most conservative treatment options for treating knee pain including platelet-rich plasma injections, steroid injections, and nerve blocks. Instead of treating every case of knee pain with knee replacement surgery, our pain doctors provide alternative remedies that are minimally invasive and also deliver long-lasting results. When you meet with our knee pain doctors in NYC, you'll see why our pain clinic is highly-rated for the best knee pain treatments in New York.
What Can I Expect During My Visit to a Knee Pain Clinic in NY?
When you schedule an appointment at Pain Treatment Specialists, you're paired with a personal concierge who verifies your insurance information and also schedules your appointments. During your first contact with our pain clinic, your concierge walks you through what to expect during a visit to our knee pain clinic in NY. This is helpful, especially since you've never been to a pain management doctor before and aren't sure what to expect.
First, you'll arrive at our clean and modern pain clinic on Madison Avenue and have a brief wait in our waiting room. From here, you're escorted into our private consultation area where you'll meet with one of our expert knee pain doctors. One of our newest pain management doctors is Dr. Jeffrey Deygoo, who received his medical degree from New York Medical College. Dr. Deygoo completed his anesthesiology residency at Hofstra-Northwell School of Medicine, followed by a pain management fellowship at the Cleveland Clinic Foundation. His specialty is finding an early diagnosis for joint pain, which allows him to curtail its long-term effects. During your appointment, Dr. Deygoo listens closely to your knee pain concerns, and allows you to thoroughly explain how knee pain affects your life. After a gentle physical examination, he'll provide the diagnosis and treatment plan for your knee pain. You'll be given plenty of time to ask questions about your next steps, and then your personal concierge schedules your next knee pain appointments.
When you book an appointment at Pain Treatment Specialists, you're making a commitment to finding minimally invasive solutions for your knee pain. See why all of our pain doctors consistently receive 5-star patient reviews at our pain clinic in Midtown Manhattan.
What are the Best Treatments for Chronic Knee Pain?
Surgery is not the only option available for chronic knee pain! At Pain Treatment Specialists, our team of nationally recognized knee pain specialists understands how acutely knee pain affects your daily life, and strive to find treatments that get you back on your feet without pain as quickly as possible. Some of our treatments for chronic knee pain include:
Physical therapy is often used in conjunction with some of our minimally invasive knee pain therapies. Physical therapists are experts in exercise science, and use your body's own resistance to build strength and increase the range of motion in your affected knee. Heat and cold therapies are also used to reduce pain and swelling.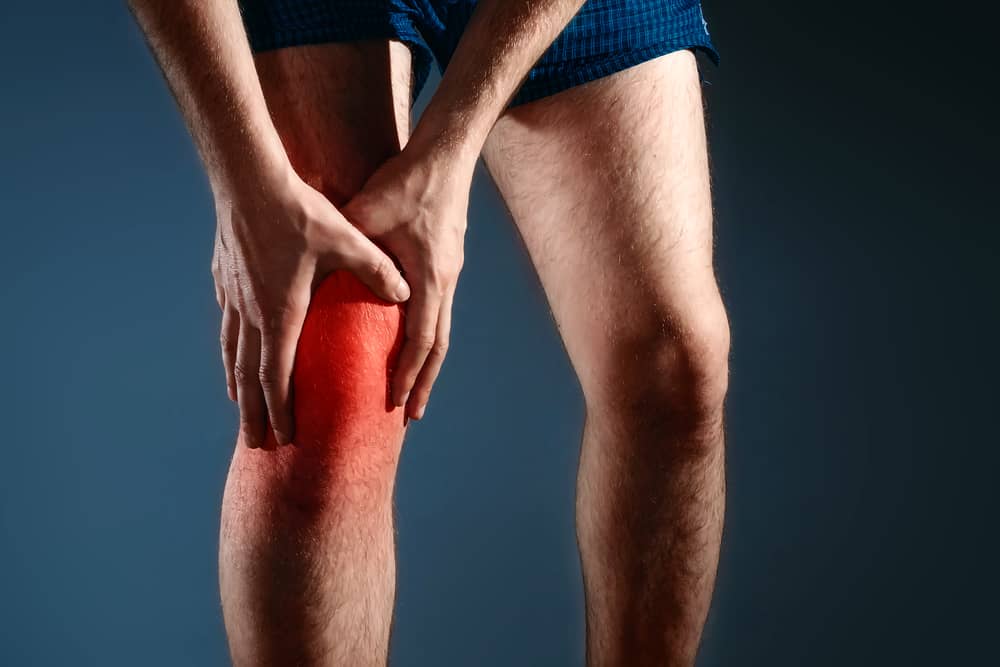 Sick of your Knee Pain?

Book an Appointment!
We offer free insurance verification! Fill out the form and expect a call from one of our agents:
Hyaluronic acid injections, also known as viscosupplementation, are often used for patients suffering from knee pain due to osteoarthritis. Hyaluronic acid is the main component of joint fluid, which decreases due to aging and normal wear and tear. Supplementing your body's natural supply through an injection helps your knee joints move smoothly and prevents painful grinding.
Steroid injections are excellent pain management treatments for a wide variety of chronic knee pain causes. During this procedure, your knee pain specialist identifies the exact area for your injection and then administers a corticosteroid. This type of steroid reduces pain and inflammation in your knee, lasting for several weeks or even months.
Booking an appointment online or over the phone is easy at Pain Treatment Specialists. As soon as you schedule your first appointment with our pain clinic, you're taking steps to find repair your knee pain without invasive surgery.

Find Your Nearest Knee Pain Treatment Center
Our Manhattan NY knee pain clinic is conveniently located on 290 Madison Avenue Suite 203

Can I Achieve Pain Management at Home?
When your knee pain flares up, you can find some relief from knee pain treatments at home. Following the RICE method is one way that athletes find relief from knee pain, and reduces pain and swelling when used together. First, rest your knee from strenuous activities such as running or stairs when your knee aches, and ice it in 20-minute intervals. You can alternate icing with heat therapy to increase blood flow and promote healing Compress your knee with a bandage or brace to provide additional stability and prevent it from feeling weak and buckling. Elevate your knee with a pillow or chair to reduce swelling. Over-the-counter pain medicines such as aspirin or ibuprofen provide temporary pain relief that allows you to continue your day without excruciating pain.
When you're ready to kick chronic knee pain to the curb, book an appointment at Pain Treatment Specialists. Our pain clinic is easily accessible from nearby Penn Station, and provides patients from NYC and northern NJ with manageable solutions for chronic knee pain.
FEATURED POSTS BY PAIN DOCTORS
What is the Treatment for Sacroiliac Joint Pain?If you're experiencing sacroiliac joint pain, you may be wondering about the treatment options available to alleviate your discomfort. In this comprehensive article, we will explore the various treatment modalities for...
read more
Meet Our Team of Knee Pain Specialists
KNOW OUR TEAM OF HARVARD TRAINED KNEE SPECIALISTS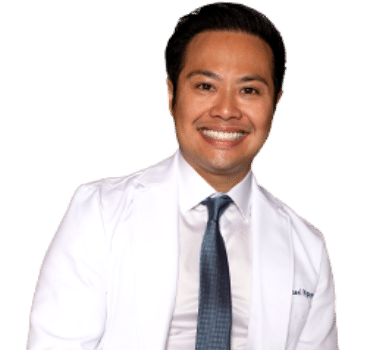 Knee Pain Doctor in New York
Dr. Michael is available for Knee Pain treatment consultations in Manhattan, New York.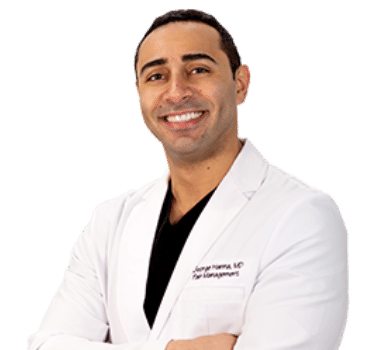 Knee Pain Doctor in New Jersey
Dr. Hanna is available for Knee Pain treatment consultations in Manhattan, New York.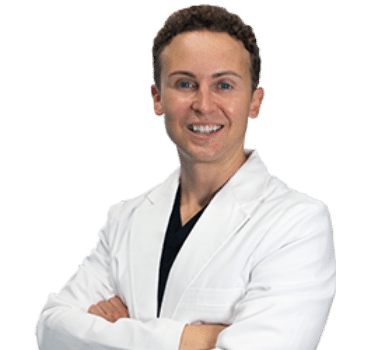 Knee Pain Doctor in New York
Dr. Volney is available for Knee Pain treatment consultations in Manhattan, New York.
Keeping you safe during COVID-19
Learn about our health & safety protocol.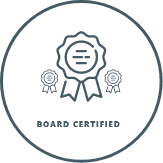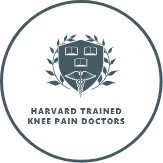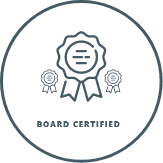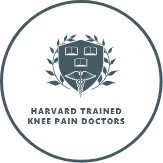 Call us
Speak instantly with one of our team members; they will answer any questions you may have regarding insurance coverage, booking an appointment and our knee pain center in New York and New Jersey.

Visit our Book Appointment page and instantly request an appointment at our Manhattan knee pain clinic. We offer Free Insurance Verification before your appointment.