Schedule an Appointment at a Knee Pain Clinic Near Me in NY for Knee Pain Treatment
No holiday get-together is complete without the post-dinner hang out in the finished basement. You've grabbed your coffee, turned on the football game, and are ready to let your food digest after a massive meal. There's only one problem with this almost-perfect scene–your knee pain makes it difficult to get back up and down the stairs easily. You hadn't noticed how gradually your knee pain was increasing until your cousins all comment on how slowly you're moving. You're able to laugh off their jokes about "getting old", but the truth is you're just not moving with the same ease as you did a few years ago.
Your uncle mentions that Pain Treatment Specialists worked wonders for his chronic knee pain, and encourages you to schedule an appointment. This is surprising, since he moves easily and shows no signs of someone who once battled knee pain. You begin asking questions about what types of treatments are offered at this knee pain clinic in NY, and see that they specialize in minimally invasive knee pain treatments. This works with your comfort level of knee pain treatment, since considering a knee replacement surgery was not something you wanted to entertain. Once your guests have left for the evening, you go online and book an appointment at Pain Treatment Specialists for the following week. By the time your next family get-together occurs, you want to be moving easily down the stairs without pain.
What Can I Expect from a Knee Pain Clinic Near Me in NY?
Midtown Manhattan's Pain Treatment Specialists houses a world-class team of pain medicine doctors who specialize in knee pain treatments. Their goal is utilizing the most conservative treatments first for knee pain, and avoiding surgery unless medically necessary. All of the knee pain specialists at our pain clinic in Manhattan received extensive training in interventional pain medicine and techniques that isolate and identify the source of your knee pain. Through cutting-edge technologies, our team customizes a treatment plan for every patient.
This personalized service begins from your first appointment at Pain Treatment Specialists, where you're paired with a concierge who verifies your insurance information and schedules your upcoming appointments. When you arrive at our Madison Avenue pain clinic, you'll have a brief wait in our modern waiting room, and are then escorted by our friendly front-end staff to our private consultation area. This is where you'll meet Dr. George Hanna, Dr. Shane Volney, or Dr. Jeffrey Deygoo for your knee pain consultation. The first part of your appointment is dedicated to allowing each patient to fully explain their knee pain concerns. This step of the appointment is crucial for your pain management doctor's understanding of how knee pain affects your daily life. Next, a physical examination is completed and more images are ordered if needed. Finally, your knee pain doctor provides your diagnosis and next treatment steps. You'll feel reassured about your course of treatment and again have plenty of time to ask clarifying questions.
When you visit a knee pain clinic in the NY area, be sure to find a team of knowledgeable and compassionate pain doctors. At Pain Treatment Specialists, our consistent 5-star reviews mention how easy it is to talk to our pain doctors, and how effective their results were.
Why Should I Avoid Knee Replacement Surgery?
One of the reasons why the team at Pain Treatment Specialists aim to avoid knee replacement surgery is that it is a life-altering procedure. Any time you undergo surgery it is an invasive process that requires a hospital stay. This means that there is the potential for complications during surgery or during your recovery. Once your hospital stay is completed, you'll need to stay at a rehabilitation center while you regain strength and receiver from your operation. It may be a few weeks before you see your own bed again! When you do finally return home, you'll still need daily assistance with basic tasks like showering, using the toilet, dressing, and grocery shopping.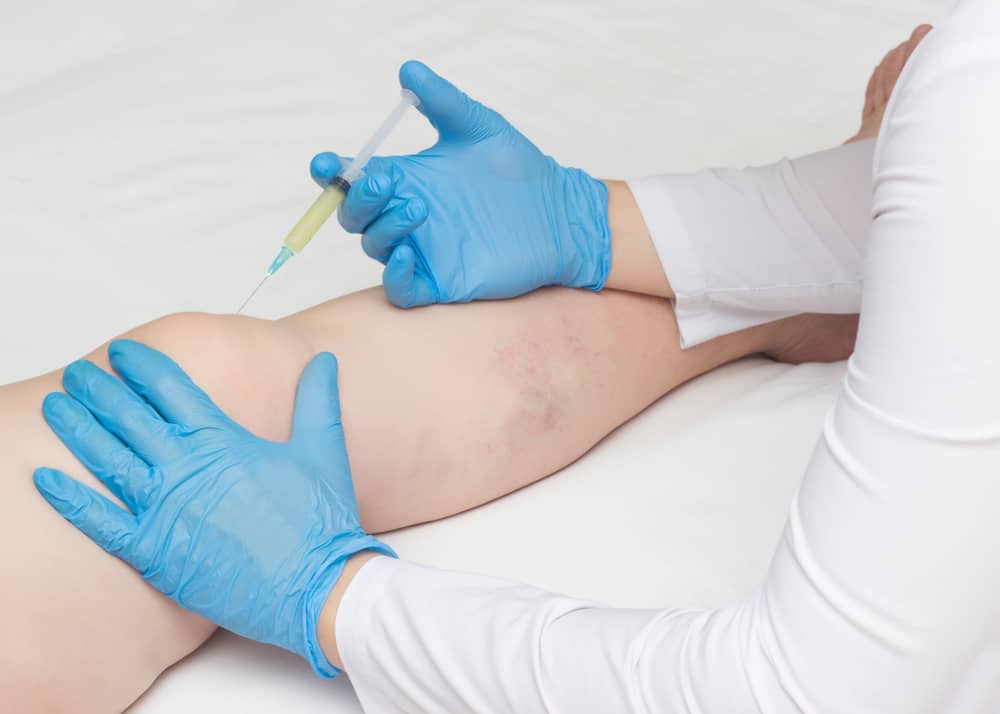 Sick of your Knee Pain?

Book an Appointment!
We offer free insurance verification! Fill out the form and expect a call from one of our agents:
These are all major life inconveniences, but could be worth it if the surgery was successful. However, one of the greatest unknowns with knee replacement surgery is how effective it will be at relieving your chronic knee pain. Imagine going through all of this discomfort just to find out that your knee still aches or feels stiff.
Any time you can avoid major surgery, you should do so. Contact the knee pain specialists at Pain Treatment Specialists and discuss how more conservative treatment options can effectively eliminate your knee pain.

Find Your Nearest Knee Pain Treatment Center
Our Manhattan NY knee pain clinic is conveniently located on 290 Madison Avenue Suite 203

What is Platelet-Rich Plasma Therapy?
One of the newest treatments for knee pain is platelet-rich plasma therapy. This safe and effective treatment uses a patient's own blood to heal and repair knee joint damage or knee injuries like torn ligaments and tendons. Your knee pain doctor extracts a few vials of the patient's blood and runs it through a centrifuge. This separates the blood from the growth platelets, which are then injected into the damaged area. Since the procedure uses your own blood, the chance of an adverse reaction is minimal.
During your next gathering, don't be the butt of everyone's "old" jokes due to your crippling knee pain. Put the pep back in your step by scheduling an appointment at Pain Treatment Specialists, located near the Empire State Building. As the tip knee pain clinic near you in NY, you'll have the last laugh when your pain-free knee challenges your cousins to an after-dinner game of football!
FEATURED POSTS BY PAIN DOCTORS
What is the Treatment for Sacroiliac Joint Pain?If you're experiencing sacroiliac joint pain, you may be wondering about the treatment options available to alleviate your discomfort. In this comprehensive article, we will explore the various treatment modalities for...
read more
Meet Our Team of Knee Pain Specialists
KNOW OUR TEAM OF HARVARD TRAINED KNEE SPECIALISTS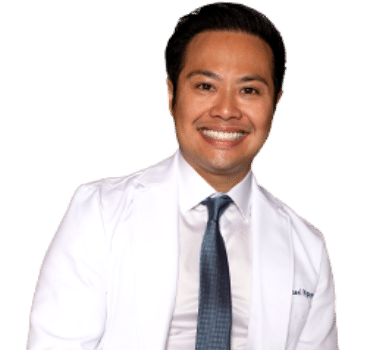 Knee Pain Doctor in New York
Dr. Michael is available for Knee Pain treatment consultations in Manhattan, New York.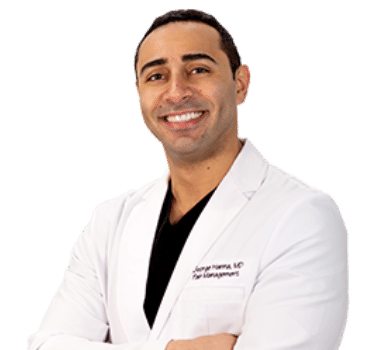 Knee Pain Doctor in New Jersey
Dr. Hanna is available for Knee Pain treatment consultations in Manhattan, New York.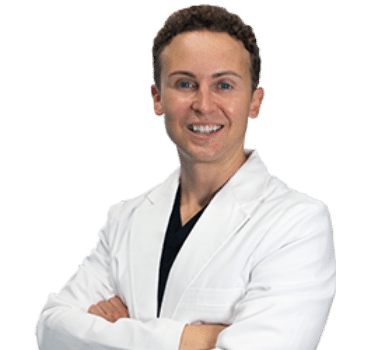 Knee Pain Doctor in New York
Dr. Volney is available for Knee Pain treatment consultations in Manhattan, New York.
Keeping you safe during COVID-19
Learn about our health & safety protocol.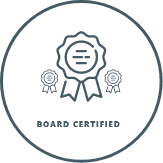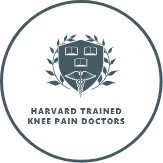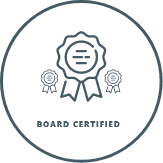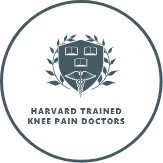 Call us
Speak instantly with one of our team members; they will answer any questions you may have regarding insurance coverage, booking an appointment and our knee pain center in New York and New Jersey.

Visit our Book Appointment page and instantly request an appointment at our Manhattan knee pain clinic. We offer Free Insurance Verification before your appointment.