Where's the Best Knee Pain Clinic near New York?
Where Can I Find The Top Knee Pain Clinic Near New York?
Looking for the best knee pain clinic near new york ny? This state of the art pain clinic houses a team of Harvard-trained and board certified pain doctors. These pain doctors are leaders in the field of pain medicine and use the latest minimally invasive techniques that avoid surgery and narcotics. Click HERE to book an appointment with an expert pain management doctor and receive your customized care plan.
It is no secret that invasive procedures like knee replacement surgeries involve surgical risks. Knee surgery can increase the risk of developing blood clots, infections, breathing difficulties and long recovery periods. Even once the surgery is over, patients may have to take narcotics, NSAIDs and opioids to combat post-operative pain. In some instances, knee surgery is not even necessary and can further increase the risk of developing other complications. For these reasons, it is worth exploring the latest minimally invasive treatment options with one of our leading knee pain experts.
If you have knee pain, then you might be looking for answers to the following questions:-
What are the best treatments for knee pain?
What are the most common causes of knee pain?
What are the risk factors for getting knee pain?
What happens when I see a knee doctor?
How much does treatment cost?
In this article, we will address some of the most common questions that patients ask when they are struggling with a knee pain issue. Let's read on to find out more about the latest non-invasive knee procedures available at our state of the art clinic.
What Are The Best Treatments For Knee Pain?
So far, we've looked at why it is important to book an appointment with a leading knee pain specialist at the top knee pain clinic near new york. Now let's take some time to explore the best treatment options that avoid surgery and narcotics.
Steroid injections – steroid injections are usually the first line of treatment for knee pain. Steroid medicine is far more powerful than over the counter medications. A knee doctor can inject corticosteroid medicine directly into the knee joint capsule. This injection delivers powerful anti-inflammatory medicine directly into the root cause of the pain and reduces any pain and inflammation.
Genicular nerve block – this form of knee pain treatment describes when a pain doctor injects local anesthetic near the genicular nerves in the knee joint. The local anesthetic 'blocks' the genicular nerves from transmitting pain signals. A genicular nerve block can also help doctors assess if pathological changes in the knee joint are occurring. A G block can also allow pain doctors to see how the knee is responding to treatment.
Platelet rich plasma injections – prp treatment is one of the most advanced techniques in pain medicine. Prp treatment is autologous – this means it relies on the body's own healing abilities. During this procedure, pain management doctors condense the platelets in your own blood sample. They then inject this high concentration of blood platelets directly into the knee joint. This encourages the growth of healthy new cells and tissues in the knee.
Radiofrequency ablation – rfa treatment is recommended for individuals wanting to avoid steroid medicine. It describes when a pain doctor uses small currents of radiofrequency energy to heat up and stop nerves from transmitting pain signals. During this procedure, a pain doctor transfers heat energy to needles placed around the knee joint. The needles heat up, causing the nearby nerves to no longer send pain information to the brain.
These are a few examples of the many different minimally invasive treatment options available at our state of the art midtown manhattan clinic. All of these procedures are low risk, pain free and highly effective in alleviating knee joint pain. Regardless of whether you have a knee injury or underlying condition, our pain management doctors will do their best to assess and diagnose your knee issue. They will then create a unique care plan centered around a minimally invasive treatment option.
If you are worried about your knee pain, please don't hesitate to book an appointment with one of our board certified knee pain doctors. Our modern and friendly clinic is situated in the heart of the Big Apple, near Grand Central Station. It regularly welcomes patients from beyond new york ny as people are willing to travel from far and wide to receive first-class patient care.
What Are The Most Common Causes Of Knee Pain?
Now that we've looked at the best treatment options for knee pain, you might be wondering about the most common causes of it. It is important you seek medical advice for your knee pain. If not, your knee pain may get worse or lead to further health complications. Some of the most common causes of knee pain include:-
ACL injury – the anterior cruciate ligament is a large ligament connecting the shin bone to the thigh bone. It can be prone to injuries such as tearing. It is one of the most common sporting injuries and affects high intensity sporting athletes.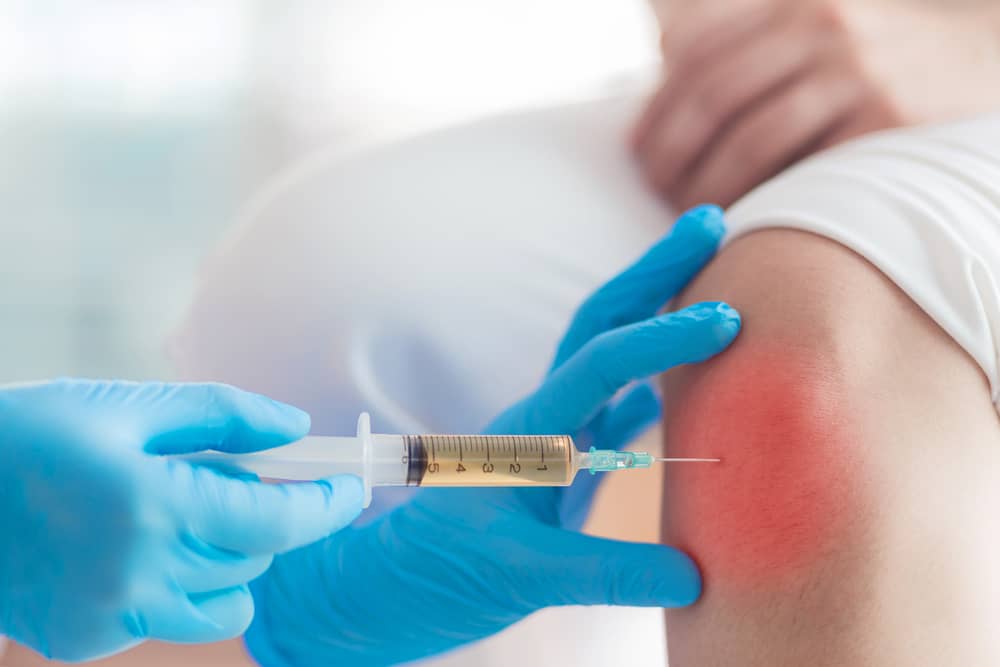 Sick of your Knee Pain?

Book an Appointment!
We offer free insurance verification! Fill out the form and expect a call from one of our agents:
Meniscus tear – the menisci are 2 'C' shaped pieces of rubbery cartilage that are attached to the shin bone. A meniscus tear can occur when an individual spins/ turns suddenly while bearing full weight on the knee. This is another common knee injury in sports medicine.
Rheumatoid arthritis – this is an autoimmune condition in which the immune system mistakenly attacks its own body tissue. This can lead to swollen, painful and inflamed joints.
Osteoarthritis – this is a mechanical form of arthritis which is caused by wear and tear over time. Repeatedly moving the knee joint can cause the cartilage to wear down. This can lead to friction and painful, swollen and inflamed joints.
Tendinitis – tendons are a thick and fibrous cord that connect muscles to bones. Tendinitis is the irritation or inflammation of the tendon. It can cause tenderness and pain around the knee joint.
What Are The Risk Factors For Getting Knee Pain?
There are some risk factors to consider when thinking about knee pain. While knee pain can develop at any point in life, there are certain occupations and lifestyle factors which may contribute to an increased risk of developing a knee injury or condition. These risk factors include:-
Ageing – older individuals are more likely to require knee support due to the natural ageing process. Knee arthritis is common in many older adults.
Pregnancy – the additional weight gained during a pregnancy can put more pressure on the knee joints.
Genetics – some individuals have a genetic predisposition to developing knee degeneration.
High impact sports – regularly engaging in high impact sports like running and soccer can increase the risk of developing knee injuries and conditions.
Manual labor – construction workers are more likely to develop knee injuries. This is because their industry requires repetitive movements and heavy lifting.

Find Your Nearest Knee Pain Treatment Center
Our Manhattan NY knee pain clinic is conveniently located on 290 Madison Avenue Suite 203

What Happens When I See A Knee Doctor?
When you visit our state of the art clinic in New York, you will be welcomed into modern and friendly medical facilities. You will be greeted by a member of our front of house team who will collect your insurance information.
You will meet one of our board certified pain management doctors. All of our doctors trained at Harvard Medical School – the top medical school in the world. They are also double (and some are even triple) board certified. This means they have reached the highest possible levels of medical training.
Your pain doctor will spend time with you to fully understand the nature of your pain issue. They may also use a variety of methods to collect relevant information, such as:-
Asking you questions to obtain a verbal medical history
Performing a physical examination of the knee joint
Ordering imaging scans (like X-Rays and ultrasound) to gain a picture of the knee
Requesting blood tests to rule out other underlying health conditions
Once your doctor has collected this information, they will then provide you with a diagnosis and treatment plan. This may involve a recommendation for a minimally invasive procedure as well as physical therapy. The benefit of physical therapy is that your therapist can recommend physical activity that will increase the strength and mobility of the knee joint in a safe way.
Our pain doctors are passionate about providing first-class medical care. They are advocates of combining the latest advancements in pain medicine with a holistic approach to health care. Establishing healthy doctor-patient relationships is conducive to a positive treatment and recovery experience. This is why our doctors will be around during your procedure to ensure you are comfortable and can answer any questions.
How Much Does Treatment Cost?
Now you might be wondering, 'how much does treatment cost?'
When you visit our clinic, a member of our front of house team will collect your insurance information. They will explain your coverage and your benefits before the treatment begins. You will also be made aware of how much you owe (if applicable) so that you won't be presented with any hidden bills or costs after your treatment. Our front of house team can also liaise directly with your insurance provider to help you receive treatment as quickly as possible.
FEATURED POSTS BY PAIN DOCTORS
What is the Treatment for Sacroiliac Joint Pain?If you're experiencing sacroiliac joint pain, you may be wondering about the treatment options available to alleviate your discomfort. In this comprehensive article, we will explore the various treatment modalities for...
read more
Meet Our Team of Knee Pain Specialists
KNOW OUR TEAM OF HARVARD TRAINED KNEE SPECIALISTS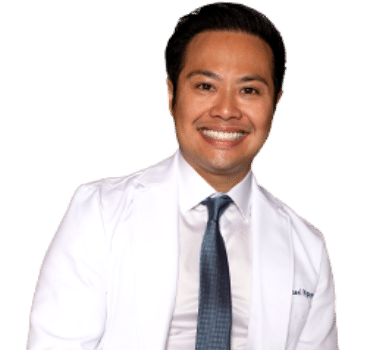 Knee Pain Doctor in New York
Dr. Michael is available for Knee Pain treatment consultations in Manhattan, New York.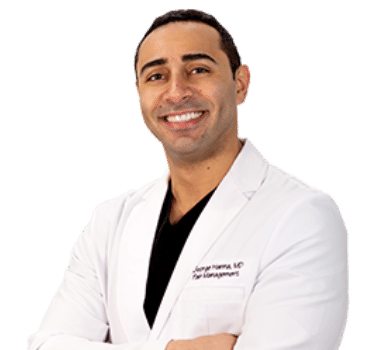 Knee Pain Doctor in New Jersey
Dr. Hanna is available for Knee Pain treatment consultations in Manhattan, New York.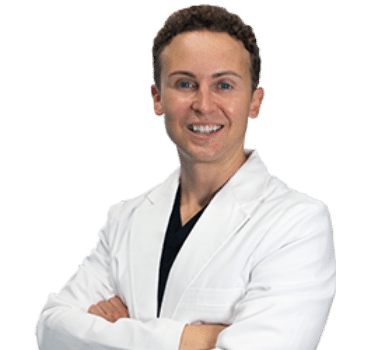 Knee Pain Doctor in New York
Dr. Volney is available for Knee Pain treatment consultations in Manhattan, New York.
Keeping you safe during COVID-19
Learn about our health & safety protocol.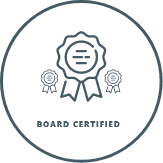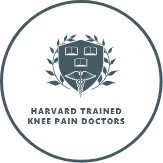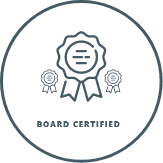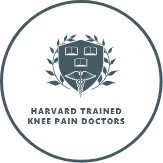 Call us
Speak instantly with one of our team members; they will answer any questions you may have regarding insurance coverage, booking an appointment and our knee pain center in New York and New Jersey.

Visit our Book Appointment page and instantly request an appointment at our Manhattan knee pain clinic. We offer Free Insurance Verification before your appointment.