How a Knee Pain Clinic in Midtown Provides Treatment for Knee Pain
Most mornings, you wake up with a sunny attitude and an optimistic outlook for the day. Today though, you feel a bit vexed. You didn't get a good night's sleep and tossed and turned for several hours. Your brain was ready to sleep, but your body wasn't. A stiff and sore knee made it impossible to get comfortable, and prevented you from truly getting restorative sleep. Now you're groggy, irritable, and on top of that bad mood your knee is killing you. When is it time to visit a knee pain clinic in Midtown? The highly recommended knee pain specialists at Pain Treatment Specialists suggest that even one day spent in pain is too much.
This is because our Harvard-trained knee pain experts understand how much chronic pain affects your daily life. It renders you unable to complete the activities you enjoy, and also puts a damper on your emotions. Both the physical and mental burdens of knee pain are easily addressed through interventional pain medicine. These types of treatments attack pain at its source, and don't require risky or invasive surgeries to provide effective results. If you're not sure what types of knee pain treatments might work for you, schedule an appointment at Pain Treatment Specialists and learn how our minimally invasive knee pain treatments can change the outlook of your day.
Who is the Best Knee Pain Specialist in NYC?
Before you consider knee replacement surgery, it's best to consult with a pain management doctor like the team at Pain Treatment Specialists. These types of doctors use interventional pain medicine instead of invasive surgery for treatments. If you can avoid surgery with more conservative treatments, you should attempt this first. This is because surgery disrupts your life for weeks, if not months at a time. The recovery process is slow and painful, and there's always a chance that the surgery will not be successful. Imagine going through the painful process of surgery, only to find out that you might need additional surgeries to fix the problem. Instead, focus on more conservative treatments that provide effective pain relief without the invasive nature of surgery.
At our Midtown pain clinic, you'll meet with either Dr. Hanna, Dr. Volney, or Dr. Deygoo. All of our board-certified pain doctors are highly recommended by patients across NYC and northern NJ, and consistently receive 5-star reviews. Dr. George Hanna is a former Clinical Instructor at Harvard University, where he also served as their Director of Pain Innovations and Technology. His patient reviews consistently mention Dr. Hanna's patience during their consultations, as well as his knowledge of interventional pain medicine. This combination of outstanding bedside manner and depth of knowledge in minimally invasive pain treatments makes him one of the nation's top pain doctors.
Schedule an appointment at our knee pain clinic in Midtown and consult with one of our expert pain doctors.  It's important to consult with a doctor whose expertise lies in pain medicine in order to avoid painful and invasive surgery.
What are Common Knee Joint Issues?
Our knees bear a ton of weight and stress on a daily basis. From the minute you get out of bed in the morning, your knees begin the day's work. They need to bend just to get you out of bed, and then continue to work as they carry you to the shower. This is just the start of your knees' daily workload, which is greatly impacted when you're also dealing with pain. When you meet with your knee pain doctor at Pain Treatment Specialists, you'll have a chance to learn the root cause of your knee pain.
An ACL injury is a tear of the anterior cruciate ligament, and is common in sports like football or basketball where you shift directions quickly. In extreme cases, surgery is necessary to repair this condition.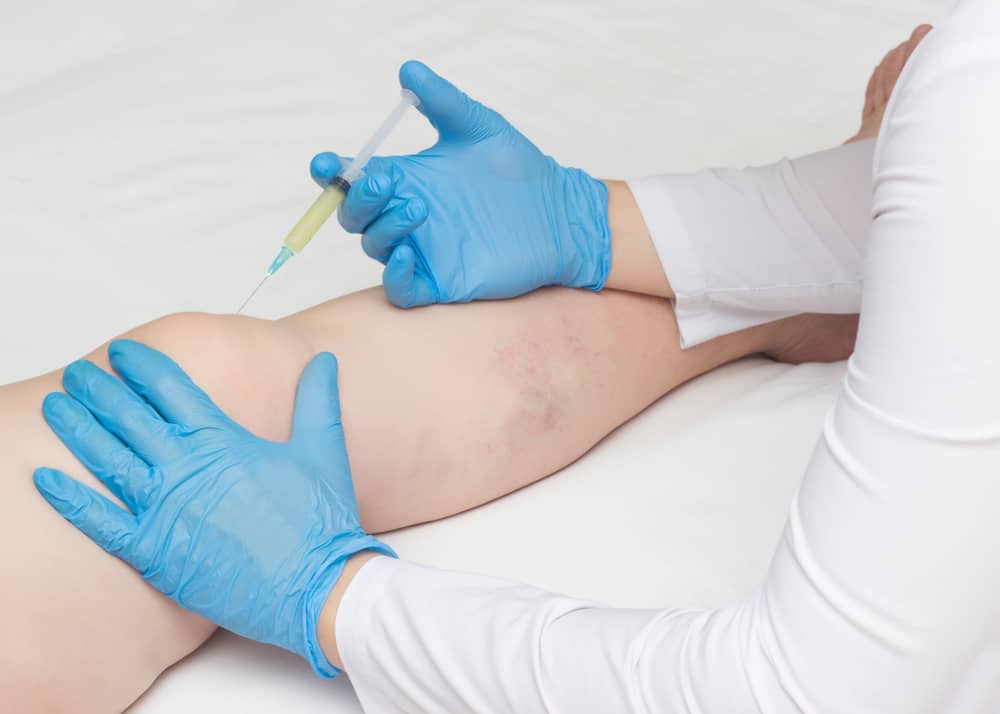 Sick of your Knee Pain?

Book an Appointment!
We offer free insurance verification! Fill out the form and expect a call from one of our agents:
A torn meniscus occurs when you suddenly twist your knee while bearing weight on it. Your knee's meniscus acts as a shock absorber between your thighbone and shinbone.
Knee bursitis and knee tendonitis both occur as the result of overuse. Bursitis causes inflammation to your knee's bursae, which are small sacs of fluid that cushion the outside of your knee joint and allow tendons and ligaments to glide smoothly over the joint. Tendonitis causes inflammation of your knee's patellar tendon, and occurs as a result of repetitive motions or wear and tear from activities like running or cycling.
In order to find out the cause of your knee pain, it's important to consult knee pain specialists in Midtown. Schedule an appointment at Pain Treatment Specialists and find out why your knee keeps you up at night.

Find Your Nearest Knee Pain Treatment Center
Our Manhattan NY knee pain clinic is conveniently located on 290 Madison Avenue Suite 203

What are Some At-Home Treatments for Knee Pain?
You can find pain relief through at-home treatments such as icing, resting, and using compression bandages. Try to rest your knee from rigorous activities that produce additional stress, and ice your knee in 20-minute intervals when it feels sore or swollen. Compression bandages or knee braces help provide stability and support to your weakened knee. Over-the-counter pain medicines such as ibuprofen or aspirin also provide short-term knee pain relief.
Pain Treatment Specialists, located on Madison Avenue near Bryant Park, has a team of knee pain specialists who create customized treatment plans for knee pain. Schedule an appointment at their knee pain clinic in Midtown and begin waking up on the right side of the bed!
FEATURED POSTS BY PAIN DOCTORS
What is the Treatment for Sacroiliac Joint Pain?If you're experiencing sacroiliac joint pain, you may be wondering about the treatment options available to alleviate your discomfort. In this comprehensive article, we will explore the various treatment modalities for...
read more
Meet Our Team of Knee Pain Specialists
KNOW OUR TEAM OF HARVARD TRAINED KNEE SPECIALISTS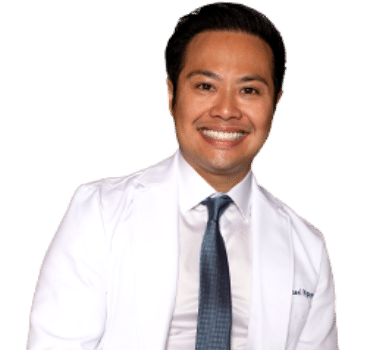 Knee Pain Doctor in New York
Dr. Michael is available for Knee Pain treatment consultations in Manhattan, New York.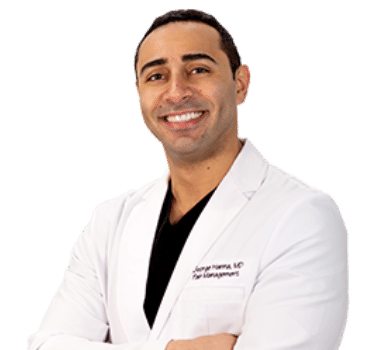 Knee Pain Doctor in New Jersey
Dr. Hanna is available for Knee Pain treatment consultations in Manhattan, New York.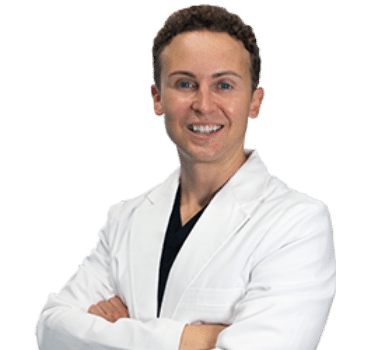 Knee Pain Doctor in New York
Dr. Volney is available for Knee Pain treatment consultations in Manhattan, New York.
Keeping you safe during COVID-19
Learn about our health & safety protocol.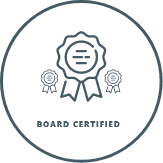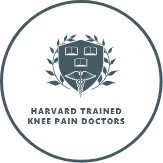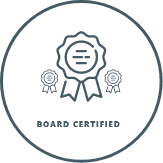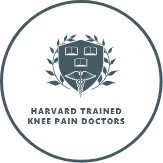 Call us
Speak instantly with one of our team members; they will answer any questions you may have regarding insurance coverage, booking an appointment and our knee pain center in New York and New Jersey.

Visit our Book Appointment page and instantly request an appointment at our Manhattan knee pain clinic. We offer Free Insurance Verification before your appointment.