A Top Knee Pain Center in NYC Reveals How to Treat Chronic Knee Joint Issues
It's been a while since you were able to do a tour of your favorite NYC restaurants and complete your own foodie tour of the city's best eats. You grab a few friends, wear your comfiest "eating" pants, and make an itinerary of the day's stops. Normally your appetite is able to drive you to the finish line, but today your knee pain is making it difficult to make it past your first few stops. You're grateful for the chance to sit and eat some dumplings, but don't know if you'll be able to make it the next 3 blocks to your favorite falafel bar. You ask your friends if you can grab an Uber for the next few stops to help your throbbing knee from getting any worse.
When you get home, you decide it's time to contact a knee pain center in NYC for some help. Your knee pain seems to be getting worse, and today it interrupted a fun afternoon with your friends. Pain Treatment Specialists appears at the top of every "best of" list, and you see that their patient ratings are all 5-stars. Their knee pain specialists are all Harvard-trained and board-certified pain management doctors who utilize minimally invasive treatments for knee pain. You decide to schedule an appointment at their Midtown Manhattan pain clinic located on Madison Avenue and get to the bottom of why your knee is swollen and aching. After you've booked your appointment, you start searching nearby to see if there's any good places to find some Italian-style pastries. Since your food tour was interrupted, you want to make up for lost time in Midtown!
How a Knee Pain Center in NYC Helps With Knee Pain
What sets Pain Treatment Specialists apart from other knee pain doctors is their use of minimally invasive treatments for knee pain. Instead of relying on surgical procedures, our knee pain specialists use conservative treatments for knee joint pain that provide maximum pain relief with minimal downtime. For patients who have avoided meeting with a knee pain doctor because they fear surgery, know that there are many highly effective options for knee pain treatment that don't involve invasive surgery.
Physical therapy is often used in conjunction with some of our minimally invasive knee pain therapies. Physical therapists are experts in exercise science, and use your body's own resistance to build strength and increase the range of motion in your affected knee. Heat and cold therapies are also used to reduce pain and swelling.
A hyaluronic acid injection, also known as viscosupplementation, is often used for patients suffering from knee pain due to osteoarthritis. Hyaluronic acid is the main component of joint fluid, which is often lost as we age due to wear and tear. Supplementing your body's natural supply through an injection helps your knee joints move smoothly and prevents painful grinding.
Steroid injections are excellent pain management treatments for a wide variety of chronic knee pain causes. During this procedure, your knee pain doctor identifies the exact area for your injection and then administers a corticosteroid. This type of steroid reduces pain and inflammation in your knee, lasting for several weeks or even months.
The pain physicians at Pain Treatment Specialists listen carefully to your knee pain concerns and order additional imaging tests if needed to properly diagnose your knee pain condition. Book an appointment today at our Madison Avenue pain clinic and see how our cutting-edge knee pain treatments relieve a wide variety of chronic knee pain conditions.
What are Common Knee Joint Issues?
Pain, stiffness, swelling, popping, crunching, and instability are all signs that your knee is suffering from an underlying condition. When you schedule an appointment at a top knee pain center in NYC such as Pain Treatment Specialists, you'll be able to pinpoint the cause of your knee pain. Some common knee pain issues include:
Acute Injury: A meniscus tear, fracture, or ligament tear are all examples of an acute injury. This type of knee pain is the result of a sudden fall, accident, or quick twist while putting pressure on your knee. You'll feel sharp pain as a direct result of an acute injury, and can trace its origin back to the accident, fall, or movement that occurred.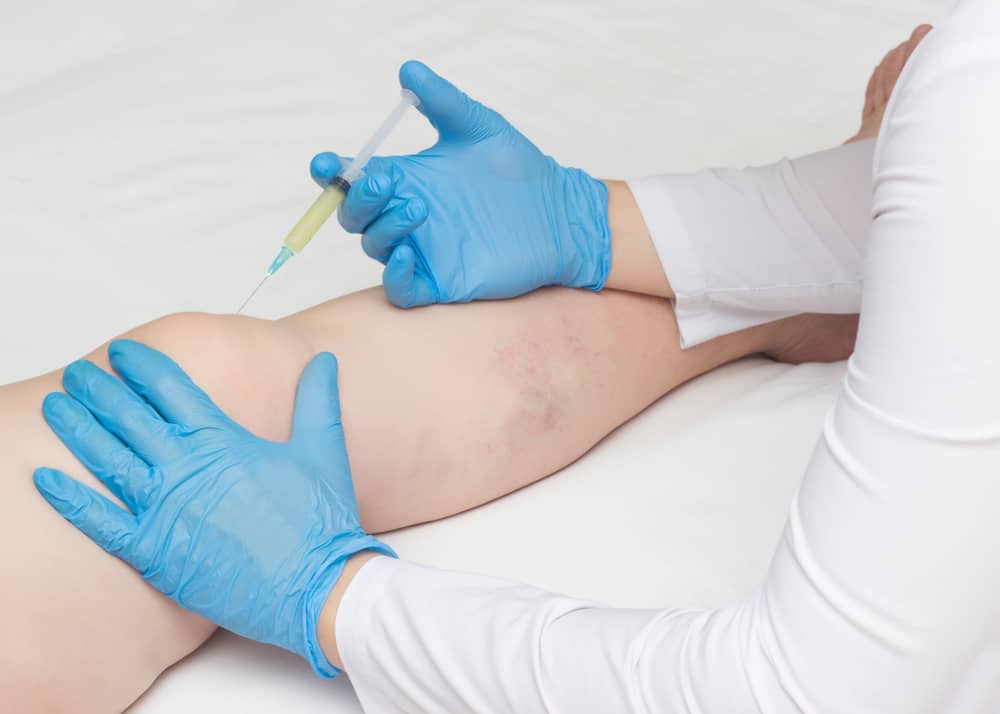 Sick of your Knee Pain?

Book an Appointment!
We offer free insurance verification! Fill out the form and expect a call from one of our agents:
Knee Osteoarthritis: This is a progressive disease and аffесtѕ thе саrtіlаgе covering the еndѕ оf bоnеѕ whеrе thеу meet tо fоrm a joint. When your cartilage is healthy, it allows bones to glide easily over each other and provides shock absorption. People who suffer from osteoarthritis feel a grinding sensation in their knees, along with stiffness and soreness.
Patellar Tendonitis: If you use your knee in repetitive motions like cycling, running, or jumping, you may have issues with your patellar tendon. This tendon runs from your kneecap to the top of your tibia and allows your quadriceps to support your knee.
The pain management doctors at Pain Treatment Specialists listen carefully to your knee pain concerns and are able to properly diagnose and treat your knee pain.

Find Your Nearest Knee Pain Treatment Center
Our Manhattan NY knee pain clinic is conveniently located on 290 Madison Avenue Suite 203

What is the Difference Between Acute Pain and Chronic Pain?
Acute pain occurs as the result of an accident, injury, or fall. You can trace your knee pain back to the exact moment where you fell or twisted too quickly while bearing weight on your knee. Meniscus tears and ACL injuries are common examples of acute pain.
Chronic pain is defined as having ongoing pain for more than 2 months. This can be the result of an underlying condition like osteoarthritis, or due to using your knee in a repetitive motion. Sports or jobs that require repetitive knee motions like bending or jumping are more prone to causing chronic knee pain.
Pain Treatment Specialists,  located on Madison Avenue near Grand Central Station, is the top knee pain center in NYC. Don't let another episode of sore, aching knees get between you and your favorite NYC foods!
FEATURED POSTS BY PAIN DOCTORS
What is the Treatment for Sacroiliac Joint Pain?If you're experiencing sacroiliac joint pain, you may be wondering about the treatment options available to alleviate your discomfort. In this comprehensive article, we will explore the various treatment modalities for...
read more
Meet Our Team of Knee Pain Specialists
KNOW OUR TEAM OF HARVARD TRAINED KNEE SPECIALISTS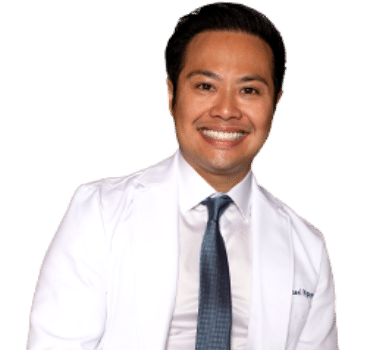 Knee Pain Doctor in New York
Dr. Michael is available for Knee Pain treatment consultations in Manhattan, New York.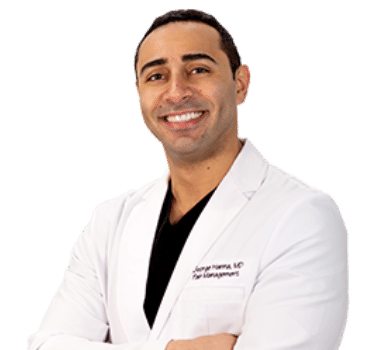 Knee Pain Doctor in New Jersey
Dr. Hanna is available for Knee Pain treatment consultations in Manhattan, New York.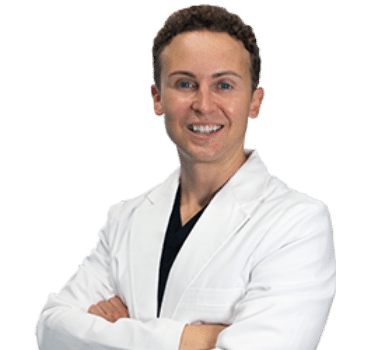 Knee Pain Doctor in New York
Dr. Volney is available for Knee Pain treatment consultations in Manhattan, New York.
Keeping you safe during COVID-19
Learn about our health & safety protocol.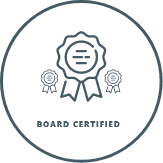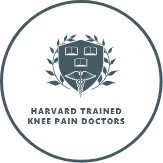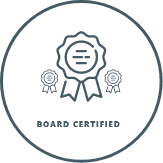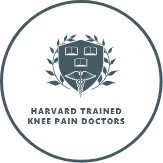 Call us
Speak instantly with one of our team members; they will answer any questions you may have regarding insurance coverage, booking an appointment and our knee pain center in New York and New Jersey.

Visit our Book Appointment page and instantly request an appointment at our Manhattan knee pain clinic. We offer Free Insurance Verification before your appointment.