Where Can I Find the Best Knee Pain Center near NYC?
Where's The Top Knee Pain Center Near NYC?
Do you want to receive the best care from a leading knee pain center near nyc? Then this state of the art pain clinic in NYC is your best option. Our team of Harvard-trained and board certified pain doctors create personalized care plans using the latest minimally invasive treatments. Best of all, you won't have to worry about any of the risks associated with knee surgery or narcotics. Click HERE to book an appointment with an expert knee pain specialist in midtown manhattan.
If you're currently struggling with acute and chronic pain in your knee joint, you might be wondering:
What are the best treatments for knee pain?
What causes knee pain?
What are the risk factors for knee pain?
Can I treat knee pain at home?
What happens when I see a knee doctor?
Nowadays, many orthopedic surgeons rely on invasive surgical procedures and narcotics to diagnose and treat knee issues. However, knee surgery is inherently risky and is not always the best option for health. Knee surgery also involves long postoperative recovery periods. Opioids, narcotics and NSAIDs may also be required to combat pain during the lengthy recovery period. Due to these risks, it's important to consider safe, low risk and highly effective ways of treating knee pain without surgery.
At our modern and friendly new york clinic, our pain management doctors pride themselves on using the latest non-invasive treatment options for functional pain complaints. They are passionate about combining the latest advancements in pain medicine with a holistic approach to health care. Knee pain treatment doesn't always have to involve invasive procedures and narcotics. Instead, our board certified pain doctors can maximize your health in a minimally invasive way.
If you want to find out more, be sure to read on and discover a few examples of the various treatment options available at the leading knee pain center near nyc. Our clinic is located next to the Flatiron neighborhood and is not far from The United Nations.
What Are The Best Treatments For Knee Pain?
So far, we've looked at why it's important to book an appointment with a board certified knee pain doctor at the top knee pain center near nyc. Now let's take some time to explore the latest knee pain treatment options that avoid surgery.
Steroid injections – steroid medicine is far more powerful than over the counter anti-inflammatories. During this procedure, a knee doctor injects corticosteroids directly into the knee joint capsule. This targets the root cause of the knee pain and provides instant and long lasting knee pain relief. Steroid injections can be used in conjunction with different treatments and can also be used 2 – 3 times for maximum effect. They are usually recommended as the first line of treatment and are quick and easy to apply.
Hyaluronic acid injections – hyaluronic acid is a natural component of joint fluid. If a patient is struggling with a condition like osteoarthritis, the cartilage may have gradually worn down over time. This can lead to friction and bony spurs. As a result,  hyaluronic acid can be injected into the knee joint. This increases the amount of lubricating fluid in the knee joint and this will help the bones to glide smoothly over cartilage during movement.
Genicular nerve block – a G block can be used to alleviate knee pain and determine pathological changes in the knee joint. Knee pain doctors can inject local anesthetic near the genicular (sensory) nerves in the knee. The local anesthetic 'blocks' pain signals from being sent to the brain and this achieves instant and long-term knee pain relief.
Radiofrequency ablation – rfa treatment describes when pain physicians transmit small currents of radiofrequency (thermal) energy near the genicular nerves in the knee joint. The radiofrequency energy heats up and deactivates the nerves. This stops the genicular nerves from sending pain signals to the brain. Rfa is an advanced treatment for knee pain and is recommended for individuals wanting to avoid steroid medicine.
These are just some examples of the most innovative and exciting treatments for knee pain in New York City. If you would like to find out more information, please book an appointment with an experienced member of our team.
It is highly recommended you seek medical advice for your knee pain. There are many different causes of knee pain. The sooner you receive medical treatment, the better the outcomes for making a full recovery. Receiving an accurate diagnosis also facilitates a personalized treatment plan as your pain doctor will know how best to treat the cause of your knee joint pain.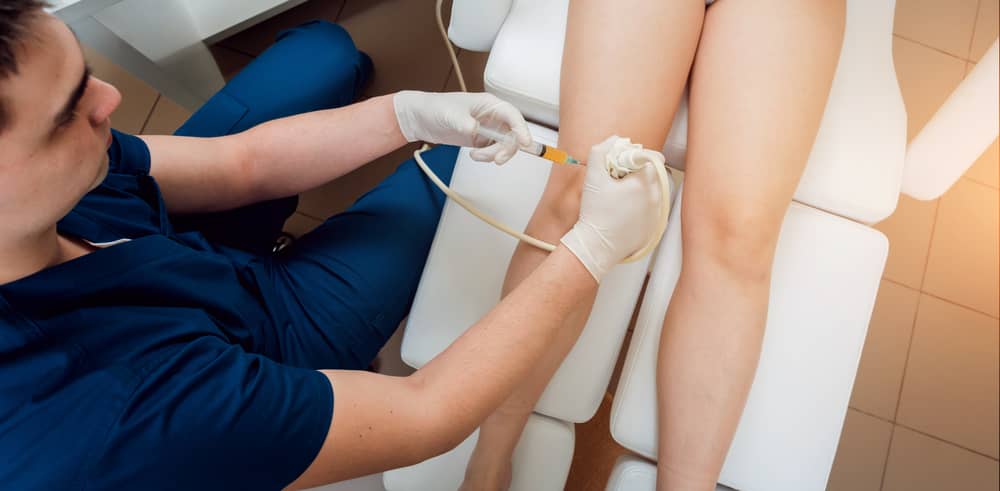 Sick of your Knee Pain?

Book an Appointment!
We offer free insurance verification! Fill out the form and expect a call from one of our agents:
Some of the most common causes of knee pain include:
ACL injury – the anterior cruciate ligament is a large ligament. It connects the shin bone to the thigh bone. An acl injury is a common sports medicine injury. It occurs when the anterior cruciate ligament is strained or torn and this tends to happen during sports.
Meniscus tear – the menisci are 2 'C' shaped pieces of rubbery cartilage. They act as shock absorbers between the shin bone and the thigh bone. Meniscus tears are another common sports injury because they can be prone to tearing when individuals twist and turn.
Bursitis – the bursa are small, fluid filled sacs that cushion the knee joint. If these sacs become inflamed and painful, this is known as bursitis. It is common in individuals who engage in a lot of physical activity.
Tendonitis – if the tendon becomes aggravated or swollen as a result of overuse, this is known as tendonitis.
Baker's cyst – this is also known as a popliteal cyst and is a fluid filled swelling which can develop at the back of the knee. These cysts can sometimes rupture and spill fluid down the calf.
What Are The Risk Factors For Knee Pain?
Now that we've looked at some of the most common causes of knee pain, let's take a look at some risk factors for developing knee pain.
The most common risk factors for knee pain include:
Obesity – excessive weight can put pressure on the knees. For this reason, pregnant women may also have an increased risk of developing knee pain.
Manual labor – individuals who work in construction or who engage in heavy lifting can have an increased risk of sustaining a knee injury.
Genetics – some individuals may have a genetic predisposition to developing knee problems.
Sports – athletes and individuals engaging in high impact sports have an increased risk of sustaining a knee injury like an ACL injury or meniscus tear.

Find Your Nearest Knee Pain Treatment Center
Our Manhattan NY knee pain clinic is conveniently located on 290 Madison Avenue Suite 203

Can I Treat Knee Pain At Home?
There are some home remedies which may help alleviate your knee pain. However, it is highly recommended you seek medical advice from a board certified pain doctor. If not, your knee pain could get even worse over time or lead to further health problems. It's vital you know what is causing your knee pain so that you know the best way to treat it.
The most common way of treating knee pain is by following R.I.C.E. It stands for:
Rest
Ice
Compression
Elevation
Rest the knee joint as often as you can to protect the painful and/ or injured knee joint. Ice the joint for 20 – 30 minutes up to 3 times a day in order to reduce any pain and swelling. However, be sure to cover the ice pack in a towel so that you don't get ice burns! Never apply ice directly to the skin. Compressing the knee joint with an elastic bandage can also help reduce any swelling in the knee joint. Make sure the bandage isn't too tight – loosen the bandage if you start to feel tingling or numbness. Lastly, elevate the knee joint on a pillow or cushion at or slightly above your heart's level. This may help to reduce any swelling in the knee joint.
What Happens When I See A Knee Doctor?
When you book an appointment at our leading knee pain center near nyc, you will be welcomed into modern and friendly facilities. A member of our front of house team will greet you and collect insurance information. They will explain your coverage and benefits as well as how much you owe (if applicable).
You will then meet your board certified knee pain doctor. Many of our doctors received medical training from Harvard Medical School – the top medical school in the world. Our knee doctors are passionate about providing first-class patient care and will be on hand to answer any questions throughout your treatment process.
Your knee doctor will spend time with you to understand why you are in pain. They will do this by taking:
A verbal medical history
Imaging tests (like X-Rays and ultrasounds)
Blood tests
A physical examination of the knee joint
Once your knee doctor has gathered this information, they will provide you with a diagnosis and treatment plan. This treatment plan will involve a recommendation for a minimally invasive procedure, as well as physical therapy. If at any point you are worried about your medical issue, our pain doctors will spend time explaining the procedure and ensuring you are comfortable throughout your visit.
FEATURED POSTS BY PAIN DOCTORS
What is the Treatment for Sacroiliac Joint Pain?If you're experiencing sacroiliac joint pain, you may be wondering about the treatment options available to alleviate your discomfort. In this comprehensive article, we will explore the various treatment modalities for...
read more
Meet Our Team of Knee Pain Specialists
KNOW OUR TEAM OF HARVARD TRAINED KNEE SPECIALISTS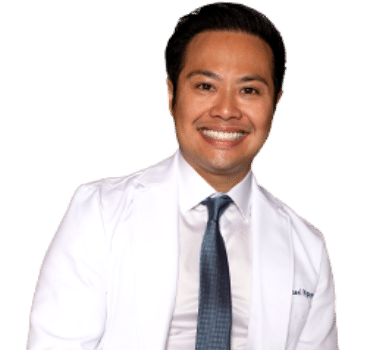 Knee Pain Doctor in New York
Dr. Michael is available for Knee Pain treatment consultations in Manhattan, New York.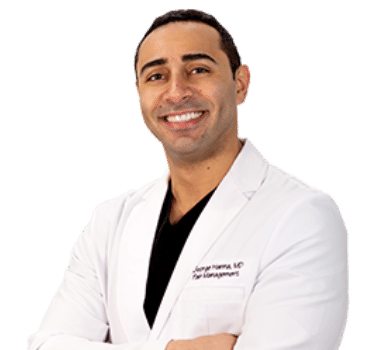 Knee Pain Doctor in New Jersey
Dr. Hanna is available for Knee Pain treatment consultations in Manhattan, New York.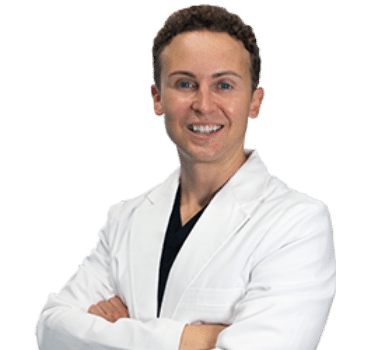 Knee Pain Doctor in New York
Dr. Volney is available for Knee Pain treatment consultations in Manhattan, New York.
Keeping you safe during COVID-19
Learn about our health & safety protocol.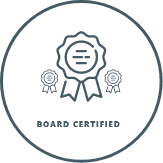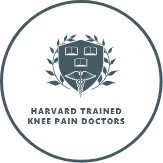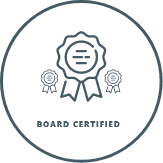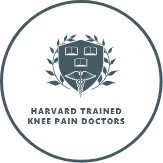 Call us
Speak instantly with one of our team members; they will answer any questions you may have regarding insurance coverage, booking an appointment and our knee pain center in New York and New Jersey.

Visit our Book Appointment page and instantly request an appointment at our Manhattan knee pain clinic. We offer Free Insurance Verification before your appointment.