Where Can I Find The Best Knee Pain Center Near Manhattan?
The Top 5 Treatments At Best Knee Pain Center Near Manhattan
If you're looking for the best knee pain center near manhattan, then this state of the art clinic is your best option. Our team of board certified and Harvard-trained doctors use the latest minimally invasive diagnosis and treatment options that avoid surgery. Click HERE to book an appointment with an expert knee pain specialist at our modern and friendly clinic.
Nowadays, many orthopedic surgeons can be too quick to suggest surgery and narcotics as treatment for knee pain. However, knee surgery and narcotics can be risky and are not always the best treatment option. Post-operative recovery periods can also be long and may involve the use of narcotics, NSAIDs and opioids. This is why it's important to consider the latest non-invasive treatment options for acute and chronic pain complaints.
Minimally invasive treatments combine the latest advancements in pain medicine with a holistic approach to health care. They are highly recommended by leading knee pain specialists because they are low risk, pain free and highly effective. Our expert pain treatment specialists are highly skilled in using a range of minimally invasive options to diagnose and treat knee joint issues, such as meniscus tears (a type of knee injury) as well as underlying health issues (such as rheumatoid arthritis).
If you want to discuss these exciting and innovative treatments for knee pain, please don't hesitate to book an appointment at our leading knee pain center near manhattan. Our state of the art medical clinic is located in the heart of the Big Apple, next to the Flatiron neighborhood and near The Empire State Building.
Now let's explore the top five treatments for knee pain in NYC.
Steroid injections are one of the most popular ways to treat knee pain without surgery. Pain treatment specialists advocate steroid injections because they are far more powerful than over the counter anti-inflammatory medications. They can also be applied 2 – 3 times for maximum effect.
During this procedure, a pain doctor draws up corticosteroid medicine (and sometimes local anesthetic) into the needle. The knee joint will then be sterilized with a liquid solution, such as alcohol or Betadine. Next, your pain doctor injects the corticosteroid medicine directly into the knee joint capsule. This targets the root cause of the knee pain and releases powerful medication into the knee. The corticosteroid medicine reduces inflammation and subsequent pain in the knee joint.
Steroid injections are an excellent treatment option because they can target areas of localized pain and can work immediately. The procedure only takes a few moments and enables patients to return to daily activities with relative ease.
A genicular nerve block (also known as a G block) is an excellent way to calm down severe knee pain. A genicular nerve block can also be used as a diagnostic tool to determine pathological changes in the knee joint.
During a G block, a knee pain doctor will ask you to lie flat on a table. They will sterilize the knee joint with iodine or chlorhexidine. Next, they may use X-Ray guidance to gain a picture of the area and determine the best possible injection sites. Once your knee doctor has decided the areas for injection, they will insert needles near the genicular (sensory) nerves in the knee joint. Local anesthetic will then be injected near these sensory nerves so that they 'block' pain signals that are being sent from the knee to the brain.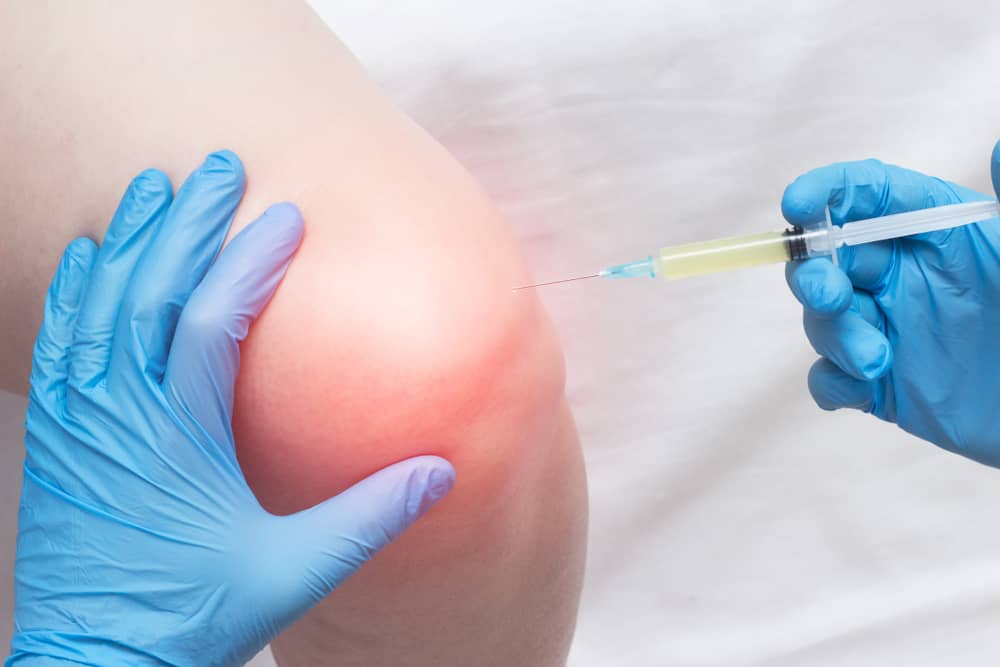 Sick of your Knee Pain?

Book an Appointment!
We offer free insurance verification! Fill out the form and expect a call from one of our agents:
Genicular nerve blocks are one of the best treatments at our knee pain center near manhattan because they can instantly relieve knee pain and the procedure can be performed on an outpatient basis. G blocks can also be used for patients who have previously undergone knee surgery but require further pain relief.
Radiofrequency Ablation of the Genicular Nerve
Radiofrequency ablation is another excellent treatment option which targets the genicular (sensory) nerves in the knee. Radiofrequency ablation is one of the most advanced techniques in pain medicine. It also avoids the use of steroid medicine.
During this procedure, your pain specialist may provide you with some medicine to help you feel drowsy and relaxed. Next, they will place three needles around the knee joint. Two needles are placed above the knee and one needle is inserted below the knee. X-Ray guidance is used to help ensure the best possible sites for the needles. Your knee doctor may perform some quick tests to check that the needles are in the most accurate sites. Local anesthetic may then be used to numb the knee. Your knee doctor will then use a generator to transmit small currents of radiofrequency energy near the genicular nerves in the knee. The radiofrequency energy will heat up and deactivate the genicular nerves so that they are unable to send pain signals from the knee joint to the brain.
Radiofrequency ablation has helped many patients avoid unnecessary knee surgeries and narcotics. It is a safe procedure which provides instant and long-term knee pain relief.

Find Your Nearest Knee Pain Treatment Center
Our Manhattan NY knee pain clinic is conveniently located on 290 Madison Avenue Suite 203

Hyaluronic Acid Injections
Hyaluronic acid is a natural component of joint fluid. It is necessary for keeping our joints lubricated so that they can move easily and without friction.
Hyaluronic acid injections (also known as viscosupplementation) are an excellent remedy for knee pain caused by arthritis. When an individual has arthritis, it means the knee joints are inflamed and painful as a result of friction. In a condition like osteoarthritis, wear and tear over time causes the cartilage in the knee joint to wear down. This means the lack of supple and rubbery cartilage causes the bones to struggle when gliding one over the other. Friction and bony spurs may occur.
However, hyaluronic acid injections are an excellent remedy for knee arthritis. A top knee doctor can inject this lubricating fluid directly into the knee joint to alleviate friction and pain. Hyaluronic acid injections are a safe and highly effective way to combat knee pain.
Platelet Rich Plasma Injections
Platelet rich plasma injections (known as prp treatment) are one of the most advanced techniques in pain medicine. They combine regenerative medicine with a holistic approach to health care to get you back on your feet quickly and safely.
During prp treatment, a pain doctor uses a syringe to draw up a small sample of your blood. This blood sample is then run through a machine called a centrifuge. The centrifuge spins quickly and separates the different components of blood. The platelets in the blood condense into a high concentration and this high concentration of platelets is then injected directly into the knee joint. This injection of blood platelets stimulates the growth of healthy new cells and tissues in the knee joint.
FEATURED POSTS BY PAIN DOCTORS
What is the Treatment for Sacroiliac Joint Pain?If you're experiencing sacroiliac joint pain, you may be wondering about the treatment options available to alleviate your discomfort. In this comprehensive article, we will explore the various treatment modalities for...
read more
Meet Our Team of Knee Pain Specialists
KNOW OUR TEAM OF HARVARD TRAINED KNEE SPECIALISTS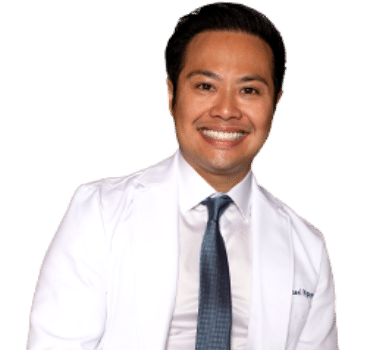 Knee Pain Doctor in New York
Dr. Michael is available for Knee Pain treatment consultations in Manhattan, New York.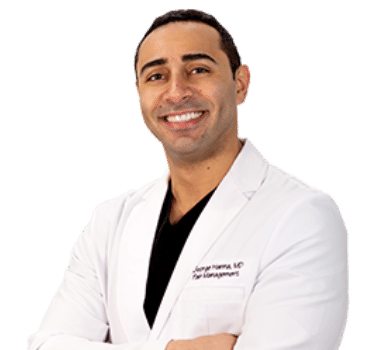 Knee Pain Doctor in New Jersey
Dr. Hanna is available for Knee Pain treatment consultations in Manhattan, New York.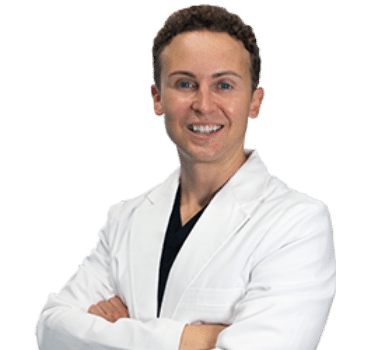 Knee Pain Doctor in New York
Dr. Volney is available for Knee Pain treatment consultations in Manhattan, New York.
Keeping you safe during COVID-19
Learn about our health & safety protocol.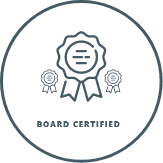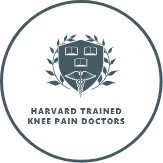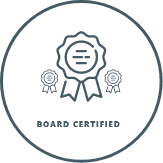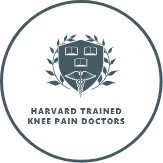 Call us
Speak instantly with one of our team members; they will answer any questions you may have regarding insurance coverage, booking an appointment and our knee pain center in New York and New Jersey.

Visit our Book Appointment page and instantly request an appointment at our Manhattan knee pain clinic. We offer Free Insurance Verification before your appointment.