A Top Knee Pain Center in Manhattan Reveals How to Treat Knee Joint Pain
Back-to-school clothes shopping with your fussy teens is not the way you wanted to spend your afternoon, but their recent growth spurt makes the trip a necessity. Normally, your determination to finish the outing in one day pushes you to trudge through every last store your kids want to visit. However, your knee pain is slowing down your pace, and also your patience. After the 3rd store, you tell your kids that it's time to wrap it up for the day. They can see that you're in a lot of pain, so their complaints are minimal. Perhaps the only upside to chronic knee joint pain is that it provides less ammo for teenage arguments!
Once you're back home and finish the rest of the kids' shopping online, you start researching a knee pain center in Manhattan that can treat your aching knee. You don't want to spend your childrens' upcoming school year avoiding activities with them because of your knee joint pain. Pain Treatment Specialists' Midtown Manhattan knee pain clinic is highly rated, and you see that their patient ratings are impeccable. Additionally, they don't rely on surgery for treating knee pain, and instead utilize minimally invasive knee pain treatments with little downtime. You decide to schedule an appointment and begin the process of healing your aching and swollen knee.
What Can I Expect During My Visit to a Knee Pain Center in Manhattan?
Other than your bum knee, you're generally a healthy person. You're not quite sure what to expect during your appointment at Pain Treatment Specialists, so you ask about what to expect during your visit to their knee pain center in Manhattan. The personal concierge you've been paired with who also verified your insurance information and scheduled your appointment is happy to walk you through the process.
First, you'll check in with the front-end staff, who ensure that your waiting time is minimal before heading back to the private consultation area. This is where you'll meet with Dr. Deygoo, Dr. Volney, or Dr. Hanna, who are the 3 pain management doctors who staff the Midtown Manhattan pain clinic. All of these pain physicians are highly regarded in their fields, and have expensive experience in pain management. Your knee pain doctor then asks you about any recent falls, injuries, illnesses, and activity levels and listens carefully to your knee pain concerns. There's no rush, and you have plenty of time to express how knee pain has affected your daily life.
Next, your pain doctor completes a physical examination that determines your range of motion, flexion, and extension. If needed, additional images are ordered to determine the exact cause of your knee pain. Your knee pain specialist then explains the diagnosis of your knee pain, and outlines your customized treatment plan. Feel free to ask as many questions as you'd like about the diagnosis and treatment of your knee pain before you schedule your first pain treatment.
The pain management doctors at Pain Treatment Specialists aim to help every patient suffering from knee pain, back pain, neck pain, or joint pain at the Midtown Manhattan pain clinic. Book an appointment and see why so many patients write 5-star reviews for this outstanding team of pain doctors.
What are the Best Treatments for Chronic Pain?
Your knee pain doctor matches your pain treatment to the source of your knee pain. A meniscus tear is treated differently than shin bone injuries, and this is why each treatment plan is tailored depending on your diagnosis. At Pain Treatment Specialists, our knee pain clinic is well-equipped with cutting-edge treatments designed to address a variety of chronic pain issues. Some of the knee pain treatments offered at our NYC pain clinic include:
Steroid Injections: Steroid injections are one of the first treatments used for treating knee pain because it quickly reduces pain and swelling. Corticosteroids are injected into your knee tissue, and you'll feel pain relief quickly. You'll also be able to resume normal activities quickly.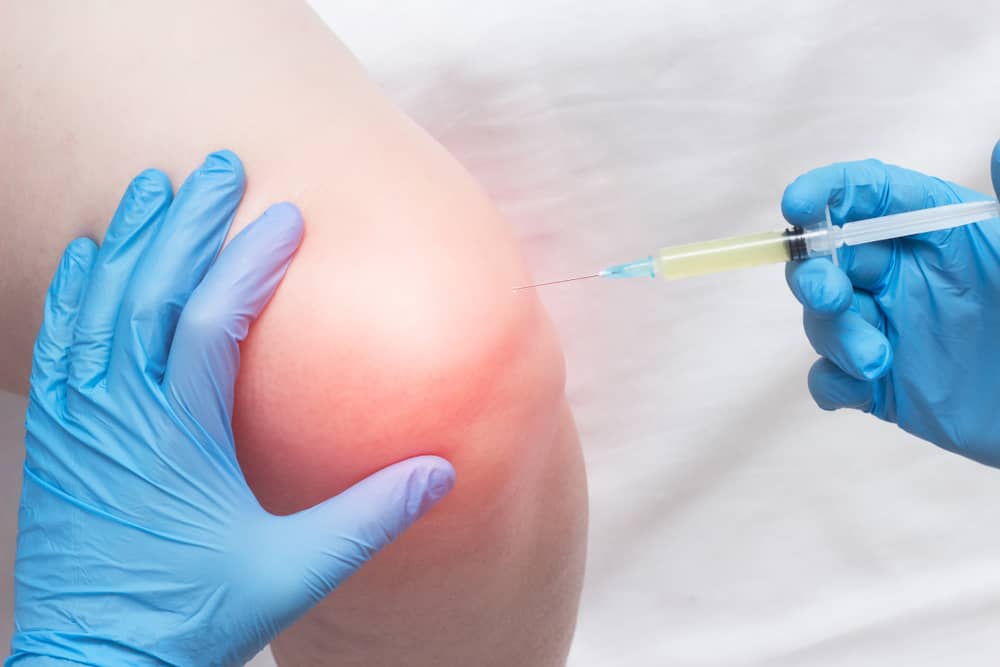 Sick of your Knee Pain?

Book an Appointment!
We offer free insurance verification! Fill out the form and expect a call from one of our agents:
Genicular Nerve Block: This procedure is used for patients who haven't found sufficient pain relief from steroid injections. Your knee's genicular nerves are responsible for transmitting pain signals to the brain, and when these signals are blocked, so is the pain!  You may need 2-3 nerve blocks around your knee to target all of the affected genicular nerves.
Living with chronic pain disrupts many of your daily activities. Find effective and long-lasting knee pain relief at Pain Treatment Specialists, located on Madison Avenue in Midtown Manhattan.

Find Your Nearest Knee Pain Treatment Center
Our Manhattan NY knee pain clinic is conveniently located on 290 Madison Avenue Suite 203

What are Risk Factors for Knee Joint Pain?
Some people are more susceptible to knee pain than others due to their lifestyle, occupation, or prior injuries. Being overweight puts more stress on your knee joints, which makes walking painful. Certain occupations that require repetitive motions in your knee like construction or jobs involving heavy lifting put your knees at a greater risk for chronic pain. This is also true for sports like cycling or running that use the same motion over and over. Also, if you've already suffered from a knee injury you're more likely to injure the knee again.
Pain Treatment Specialists,  located on Madison Avenue near Bryant Park, is the top knee pain center in Manhattan. Book an appointment at our knee pain clinic and get back into your teens' good graces– until their mood changes!
FEATURED POSTS BY PAIN DOCTORS
What is the Treatment for Sacroiliac Joint Pain?If you're experiencing sacroiliac joint pain, you may be wondering about the treatment options available to alleviate your discomfort. In this comprehensive article, we will explore the various treatment modalities for...
read more
Meet Our Team of Knee Pain Specialists
KNOW OUR TEAM OF HARVARD TRAINED KNEE SPECIALISTS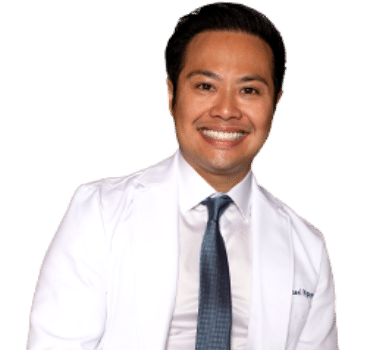 Knee Pain Doctor in New York
Dr. Michael is available for Knee Pain treatment consultations in Manhattan, New York.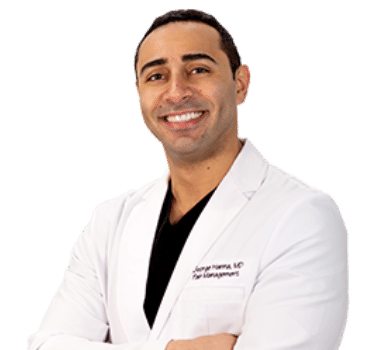 Knee Pain Doctor in New Jersey
Dr. Hanna is available for Knee Pain treatment consultations in Manhattan, New York.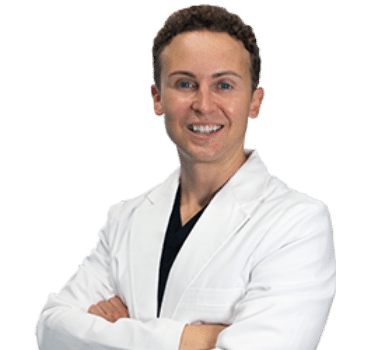 Knee Pain Doctor in New York
Dr. Volney is available for Knee Pain treatment consultations in Manhattan, New York.
Keeping you safe during COVID-19
Learn about our health & safety protocol.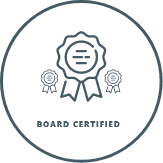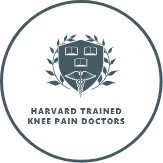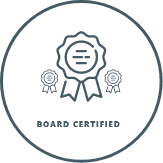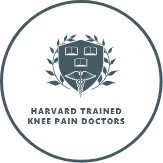 Call us
Speak instantly with one of our team members; they will answer any questions you may have regarding insurance coverage, booking an appointment and our knee pain center in New York and New Jersey.

Visit our Book Appointment page and instantly request an appointment at our Manhattan knee pain clinic. We offer Free Insurance Verification before your appointment.