Schedule an Appointment at a Knee Clinic in NYC for Minimally Invasive Knee Pain Treatments
Baseball players are known as the "boys of summer" because this glorious season is the best time to catch lots of fast-paced action outside in the stands. Before booking your Mets tickets, you check to make sure that your seats aren't too high up in the stands– your knee pain can't withstand climbing too much these days. You're already apprehensive about sitting in a small, cramped seat for a long period of time, and having to climb narrow steep stairs to reach your seat is out of the question. After grabbing your hot dog and cold beverage you're ready to settle in for the first few innings. You're feeling pretty good until you have to get up and use the restroom. Your knee buckles as you stand, and it's almost impossible to scoot across the seats and reach the aisle. This simple movement, made incredibly painful and difficult due to your knee pain, makes you decide that it's finally time to meet with a knee clinic in NYC for pain relief.
Thankfully, Pain Treatment Specialists are located in nearby Midtown on Madison Avenue, and are well-known for their minimally invasive knee pain treatments. You've avoided seeing knee specialists before this because you've feared that knee replacement surgery was your only option for pain relief. However, at Pain Treatment Specialists, all of their knee pain doctors at interventional pain doctors who use the most conservative knee pain treatments for long-lasting pain relief. Not being able to enjoy one of your favorite summertime activities is enough for you  to schedule an appointment at their knee clinic in NYC and get back to your peanuts and Cracker Jacks!
Who Staff the Best Knee Clinic in NYC?
One of the reasons why you've put off visiting a knee clinic in NYC is because you feared that the only solution for your pain was a knee replacement surgery. If you first visit an orthopedic surgeon for your knee pain, this is typically the case. This is because orthopedic surgeons receive extensive training with surgical methods for knee pain treatment instead of more consevrtaive measures. At Pain Treatment Specialists, all of our knee pain doctors are interventional pain doctors who received extensive training in pain management. This type of treatment involves using steroid injections, nerve blocks, and radiofrequency ablation to relieve your chronic knee pain.
One of our top knee pain doctors in NYC is Dr. George Hanna. He is the former Director of Pain Innovations and Technology at Harvard Medical School, and also a former Clinical Instructor at the University. Dr. Hanna is regularly invited to national medical conferences to present the most modern and cutting-edge knee pain treatments to his colleagues in the field. In addition to his impressive background, Dr. Hanna also has an excellent reputation with his patients. His patient reviews note that he is one of the most compassionate and kind doctors that they've encountered, and found effective knee pain relief for a wide variety of knee pain concerns.
Don't bow out of the ballgame before the 9th inning because of your knee pain. Contact the knee specialists at Pain Treatment Specialists and find long-lasting relief from your chronic knee pain.
What are the Best Minimally Invasive Treatments for Knee Pain?
Whether you're a professional athlete like a baseball player or just an ordinary spectator, no one wants to undergo a painful knee replacement surgery.  At Pain Treatment Specialists, our team of Harvard trained pain doctors agree! None of them want to see patients undergo painful and invasive surgery unless it's medically necessary. This is why their staff of board certified pain doctors use minimally invasive treatments for knee pain including:
Physical Therapy: PT is often used in conjunction with other pain treatments to reduce pain and swelling. Your physical therapist uses their background in exercise science to build a customized treatment plan that includes stretches, weights, and aerobic activity to build your knee's strength and stability.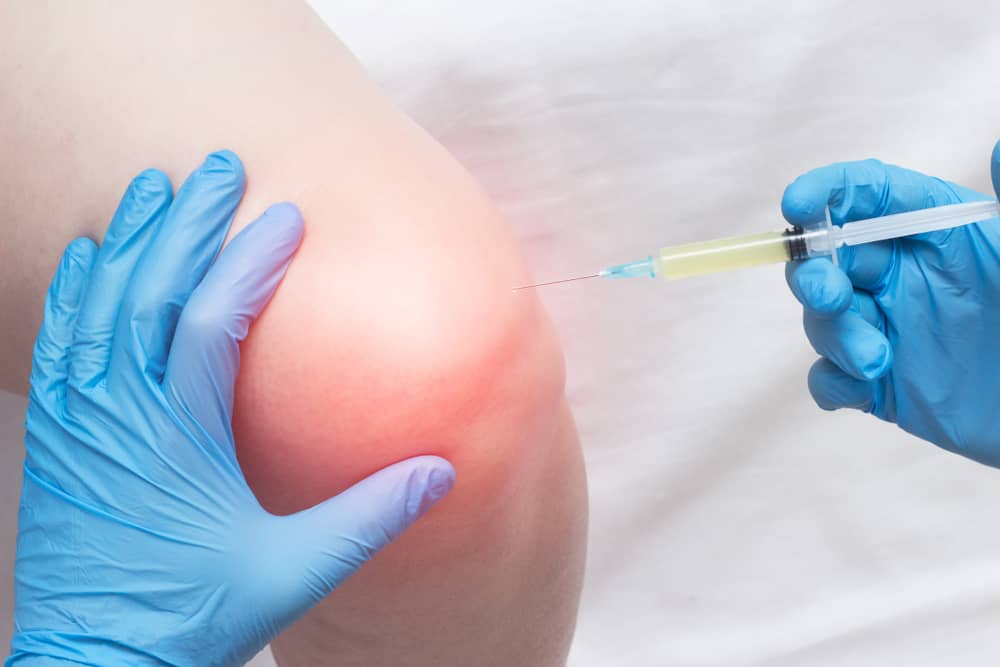 Sick of your Knee Pain?

Book an Appointment!
We offer free insurance verification! Fill out the form and expect a call from one of our agents:
Steroid Injections: During this treatment, your knee specialist identifies the exact area for injection and administers a corticosteroid injection. This relieves pain and swelling quickly, and you'll be back on your feet the same day.
Genicular Nerve Block: Your knee's genicular nerves are responsible for transmitting pain signals to your brain. During a G-block, a local anesthetic blocks the pain signals, which provides tremendous pain relief. You may need 2-3 nerve blocks around your knee to provide effective knee pain relief.
If you're unsure about the proper diagnosis and treatment of your knee pain, allow the pain experts at Pain Treatment Specialists to help! At their state-of-the-art pain clinic on Madison Avenue, you'll find a wide variety of minimally invasive knee pain treatments that work for your knee pain.

Find Your Nearest Knee Pain Treatment Center
Our Manhattan NY knee pain clinic is conveniently located on 290 Madison Avenue Suite 203

What Can I Do At Home for Knee Joint Pain?
You can find temporary relief from knee pain through at-home treatments. You should still keep your appointment at Pain Treatment Specialists for long-term knee pain relief, but can complete some effective at-home treatments for knee pain.
RICE is used by both professional athletes and people suffering from chronic knee pain. The acronym stands for "rest ice compress and elevate" and helps reduce pain and swelling in your knee. Compressing your knee with a bandage is effective for helping you gain traction and stability throughout your work day.
Keeping your knee active with gentle exercises like swimming, yoga, and tai chi also helps keep your knee joints mobile and active. It's also good for your heart health, and is much better than spending your spare time sitting on the couch!
Pain Treatment Specialists,  located in Midtown Manhattan near Bryant Park, are the best knee clinic in NYC for relieving knee pain with minimally invasive treatments. You deserve to relax and enjoy your hot dog without pain during the 7th inning stretch.
FEATURED POSTS BY PAIN DOCTORS
What is the Treatment for Sacroiliac Joint Pain?If you're experiencing sacroiliac joint pain, you may be wondering about the treatment options available to alleviate your discomfort. In this comprehensive article, we will explore the various treatment modalities for...
read more
Meet Our Team of Knee Pain Specialists
KNOW OUR TEAM OF HARVARD TRAINED KNEE SPECIALISTS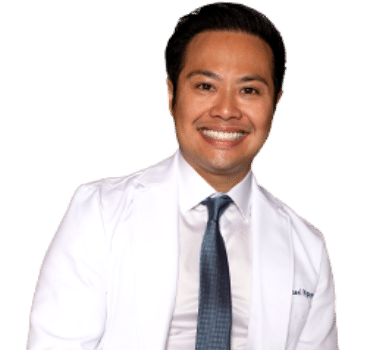 Knee Pain Doctor in New York
Dr. Michael is available for Knee Pain treatment consultations in Manhattan, New York.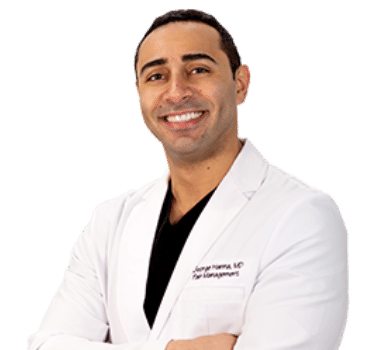 Knee Pain Doctor in New Jersey
Dr. Hanna is available for Knee Pain treatment consultations in Manhattan, New York.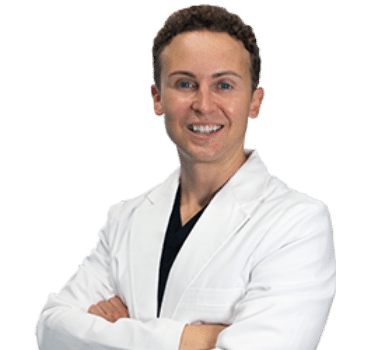 Knee Pain Doctor in New York
Dr. Volney is available for Knee Pain treatment consultations in Manhattan, New York.
Keeping you safe during COVID-19
Learn about our health & safety protocol.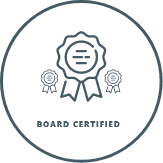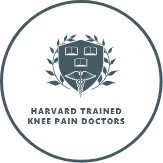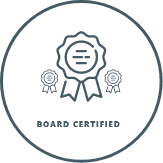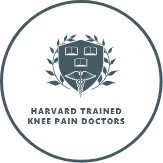 Call us
Speak instantly with one of our team members; they will answer any questions you may have regarding insurance coverage, booking an appointment and our knee pain center in New York and New Jersey.

Visit our Book Appointment page and instantly request an appointment at our Manhattan knee pain clinic. We offer Free Insurance Verification before your appointment.