Why You Should Schedule an Appointment at a Knee Clinic Near Me in Manhattan
There's a certain spark in the air when the summer Olympics begin. You root for athletes who have incredible back stories and worked their entire lives in the pursuit of Olympic gold. It might even inspire you to see how many moves you can replicate in the living room. Simone Biles has nothing on your patented full turn! This is the foolish thought you have right before your body twists one way while your knee goes another. There's a reason why she's the G.O.A.T. and you're crumpled on the floor with knee pain. Before you have to explain your embarrassing condition to your friends and family, you decide to find a knee clinic in nearby Manhattan and see what can be done to mend your Olympic dreams.
At Pain Treatment Specialists, our team of board certified and Harvard trained pain doctors see patients that range from professional athletes to… ahem… aspiring professional athletes. Their treatments for knee pain are minimally invasive and highly recommended based on their patient reviews. You decide to book an appointment at their Midtown Manhattan pain clinic, and are quickly paired with a personal concierge who helps you verify your insurance information and find a convenient appointment time. Even if you're not a world class gymnast, you know that you'll receive world class care at Pain Treatment Specialists.
What to Expect at a Knee Clinic Near Me in Manhattan
Beginning with your first phone call to Pain Treatment Specialists, you're already impressed with the seamless process of finding an appointment quickly. Your personal concierge assures you that they'll help with every step of the scheduling process, and that most major insurance companies are accepted. When you finally enter the pain clinic, you're impressed with how easy it is to find on Madison Avenue, and the sparkling clean reception area. Your wait time is brief, and then you're escorted to our private consultation area. Here is where you'll meet with Dr. Deygoo, Dr. Hanna, or Dr. Volney, who are all experts in knee pain conditions and treatments.
The first part of your visit involves your pain doctor carefully listening to your concerns. They'll ask questions about where your knee hurts, what activities cause the most pain, or if you've recently suffered an injury or fall. No matter how you hurt your knee, you'll find a sympathetic ear and a lot of reassurance. Next, your knee pain doctor completes a gentle physical examination and orders more imaging results if needed. Finally, your knee doctor explains your knee pain diagnosis, as well as your treatment plan. There's plenty of time for you to ask as many questions as you'd like, and you'll never feel rushed through your appointment. The next steps of your treatment plan are outlined, and your personal concierge helps schedule your next visits.
When you're looking for knee pain treatment, schedule an appointment at a knee clinic in Manhattan that uses minimally invasive knee pain treatments. You'll find this type of care at Pain Treatment Specialists, with a team of knowledgeable and sympathetic knee pain doctors in your corner.
What are the Best Treatment Plans for Knee Pain?
Many people avoid meeting with a knee doctor because they're afraid that knee replacement surgery is their only option. Invasive treatments like arthroscopic surgery or knee replacement surgery are sometimes needed for traumatic falls or injuries. However, most knee pain is easily treated by an interventional pain doctor, and not board certified orthopedic surgeons.
One of the first treatments utilized at Pain Treatment Specialists is physical therapy. Used in conjunction with pain medicine treatments, physical therapy is highly effective at building strength and relieving pain in your knee. Physical therapists are sports medicine specialists, and use stretches, weights, exercises, and heat and cold therapies to relieve knee pain and improve your knee's overall condition.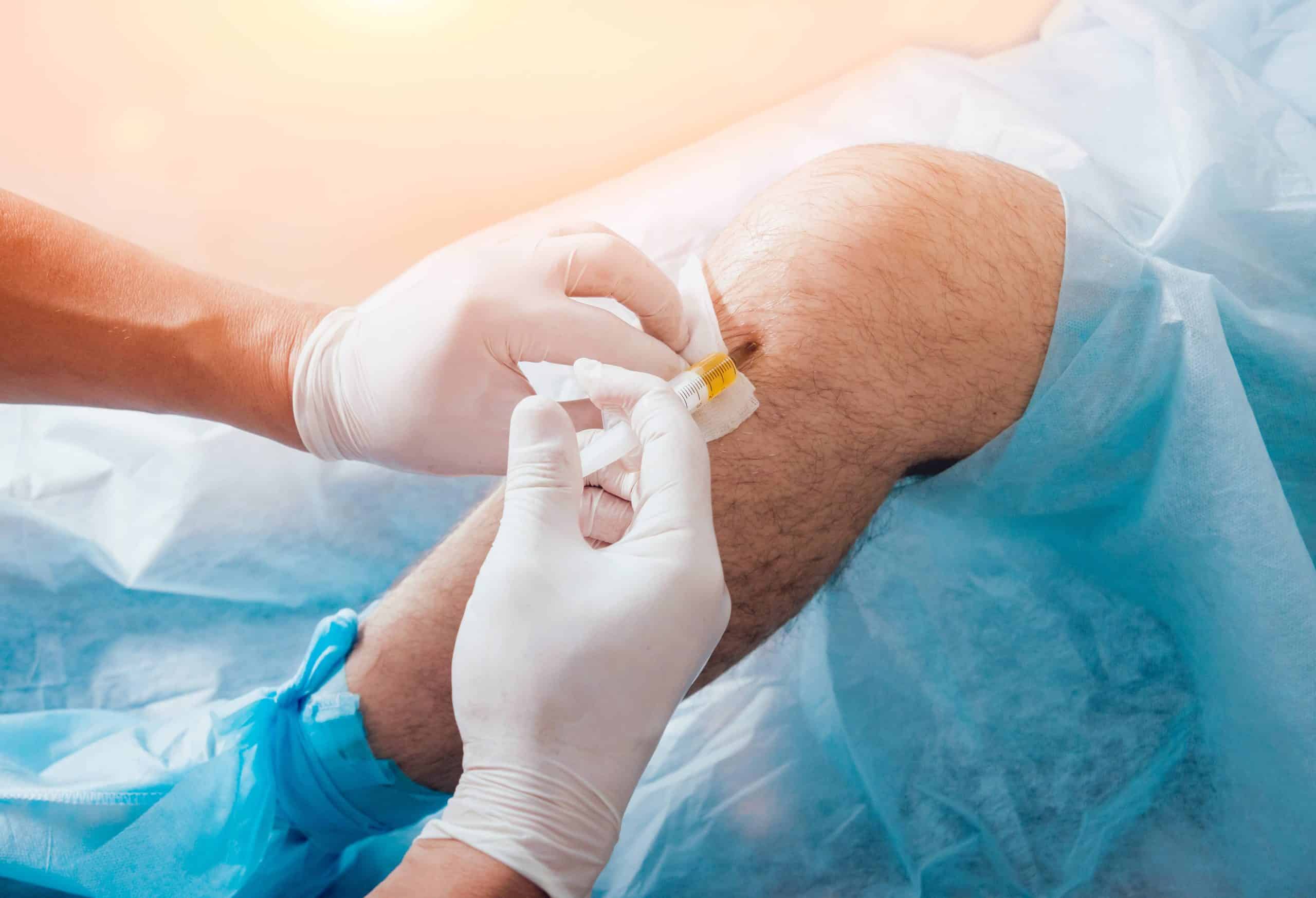 Sick of your Knee Pain?

Book an Appointment!
We offer free insurance verification! Fill out the form and expect a call from one of our agents:
Steroid injections are often used in conjunction with physical therapy for pain relief. A corticosteroid injection is highly effective at reducing pain and swelling in your knee, and gets you back on your feet the same day.
Hyaluronic acid injections are useful for patients who suffer from osteoarthritis. This treatment injects a small amount of hyaluronic acid into the knee joint capsule. Hyaluronic acid is the main ingredient of knee joint fluid, and gives the fluid its slippery quality. This injection helps your knee joints move fluidly and smoothly, preventing the grinding sensation associated with knee osteoarthritis.
Not sure what knee pain treatment is right for you? Schedule an appointment with the fellowship trained pain doctors at Pain Treatment Specialists and receive a customized knee pain treatment plan.
Meet Our Newest Knee Specialist
The team at Pain Treatment Specialists are nationally recognized pain doctors with a wide variety of experiences in the field of pain medicine. One of the newest additions to our world class staff is Dr. Jeffrey Deygoo, who completed double specialty training in anesthesiology and pain medicine at Hofstra-Northwell School of Medicine and the Cleveland Clinic Foundation. Dr. Deygoo's speciality is detecting early signs of joint wear and tear, specifically in your back and knees. This early detection helps patients prevent the pain and discomfort of progressive joint pain using interventional pain medicine.

Find Your Nearest Knee Pain Treatment Center
Our Manhattan NY knee pain clinic is conveniently located on 290 Madison Avenue Suite 203

Pain Treatment Specialists, located near the Empire State Building in Midtown Manhattan, is exactly the type of compassionate and knowledgeable treatment you need for your knee pain– even if your living room gymnastics routine still needs some help!
FEATURED POSTS BY PAIN DOCTORS
What is the Treatment for Sacroiliac Joint Pain?If you're experiencing sacroiliac joint pain, you may be wondering about the treatment options available to alleviate your discomfort. In this comprehensive article, we will explore the various treatment modalities for...
read more
Meet Our Team of Knee Pain Specialists
KNOW OUR TEAM OF HARVARD TRAINED KNEE SPECIALISTS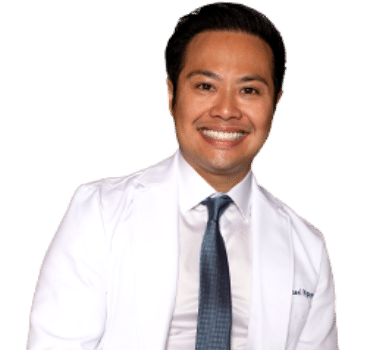 Knee Pain Doctor in New York
Dr. Michael is available for Knee Pain treatment consultations in Manhattan, New York.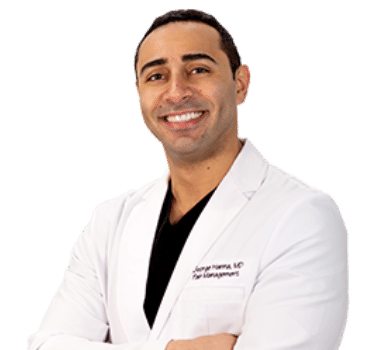 Knee Pain Doctor in New Jersey
Dr. Hanna is available for Knee Pain treatment consultations in Manhattan, New York.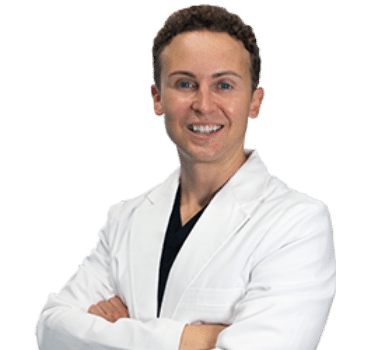 Knee Pain Doctor in New York
Dr. Volney is available for Knee Pain treatment consultations in Manhattan, New York.
Keeping you safe during COVID-19
Learn about our health & safety protocol.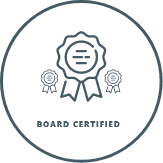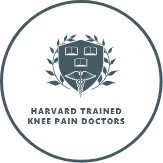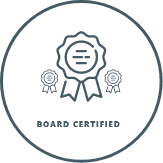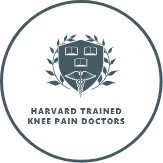 Call us
Speak instantly with one of our team members; they will answer any questions you may have regarding insurance coverage, booking an appointment and our knee pain center in New York and New Jersey.

Visit our Book Appointment page and instantly request an appointment at our Manhattan knee pain clinic. We offer Free Insurance Verification before your appointment.