How a Minimally Invasive Knee Treatment in New York Reduces Inflammation and Pain
Knee pain comes in different volumes depending on the type of day you're having. Sometimes it whispers in the background, quietly reminding you of its presence, and other times it screams for attention and doesn't allow you to focus on anything else. You've considered knee treatment in New York before, but were afraid that your only options were invasive surgery or narcotics– neither of which sounded attractive. If there was a way for you to find effective knee treatment that provided excellent pain relief without either of those options, you'd be on board. What type of doctor offers this clinic, and what kinds of treatments are used to achieve this result?
At Pain Treatment Specialists, you'll find the perfect combination of minimally invasive pain treatments combined with highly effective knee pain results. When you book an appointment at Pain Treatment Specialists, you'll meet with a knee pain specialist who has specialized training in pain medicine, which focuses on using steroid injections, nerve blocks, and physical therapy as alternatives to knee replacement surgery. Begin by scheduling a consultation with one of our Harvard trained pain doctors, and end with a knee that feels brand new!
What are the Most Effective Knee Treatments in New York?
One of the reasons why it's important to consult a board certified pain management doctor is that they have a wide variety of effective knee pain treatments. The recovery times for these treatments is minimal, and in many cases you're back and on your feet resuming normal activities the same day. During your initial consultation at Pain Treatment Specialists, your pain doctor listens carefully to your knee pain concerns, and then completes a gentle physical exam where you may be asked to walk or bend your knee to demonstrate its range of motion. If additional images are needed to properly diagnose your knee pain condition, these are also ordered. Then, your knee pain doctor outlines your diagnosis and treatment plan, carefully explaining each step and allowing you the time to ask questions. At our pain clinic on Madison Avenue, you'll find the following knee pain treatments in New York:
Physical Therapy: During a physical therapy session, your physical therapist isolates the exact area targeted for remediation. Using their knowledge of exercise science, your physical therapist uses a variety of exercises, stretches, weight work, and cold and heat therapies to treat your knee pain. When you're finished with your PT sessions, your knee is stronger, more stable, and has a greater range of motion, which all help prevent future knee injuries.
Genicular Nerve Block: If more consevrative steroid injections have failed to provide effective knee pain relief, then a genicular nerve block is the next step of knee pain treatment. This cutting-edge procedure allows your knee pain doctor to block the pain signals that radiate from your genicular nerve. Using a special x-ray, your pain doctor finds the exact locations of your genicular nerve, and administers an anesthetic to numb the affected genicular nerve. You may need 2-3 injections around the knee.
Viscosupplementation: This procedure is also known as a hyaluronic acid injection. The main component of joint fluid is hyaluronic acid, and this injection adds back the main element that is often lost due to wear and tear or osteoarthritis. The result is your knee joint now moves more fluidly after the 3-5 injections needed during the week.
Schedule a consultation with the knee pain experts at Pain Treatment Specialists, where our customized treatment plans provide safe and effective knee pain relief without knee replacement surgery.
Why Should I Avoid Knee Replacement Surgery?
Knee replacement surgery was once the only method available for knee pain treatment. Had an aching knee? "You'll just have to go under the knife to find pain relief", it was once believed. However, with the advances of pain medicine, there are now a wide variety of effective knee pain treatments that are reliable, safe, and provide tremendous pain relief. At Pain Treatment Specialists, our knee pain doctors know how important it is to find conservative treatments for knee pain that do not involve knee replacement surgery.
Why should you avoid this type of surgery? First, the procedure requires a hospital stay, an invasive surgery, and the potential for complications. You'll not only have to spend time in the hospital, you'll likely also have to transfer to a rehabilitation center for some time while you recover from the surgery and re-learn your knee's basic functions. Once you return home, you'll still need help toileting, bathing, getting dressed, running errands, and making meals. Knee replacement surgery disrupts your entire family's lives for a few painful weeks.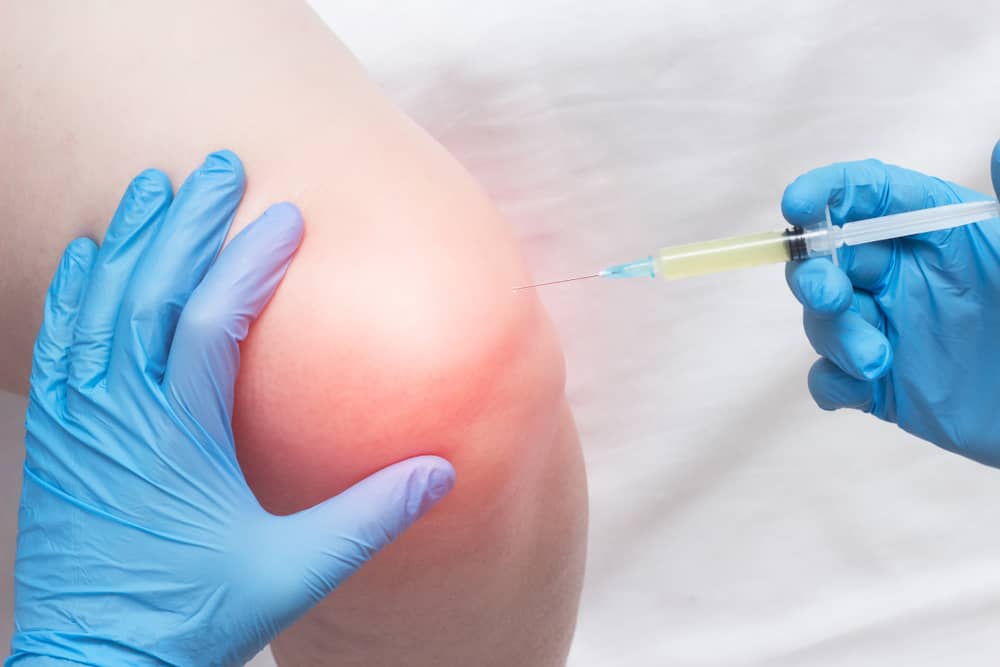 Sick of your Knee Pain?

Book an Appointment!
We offer free insurance verification! Fill out the form and expect a call from one of our agents:
While you're recovering from your surgery, you'll be prescribed powerful narcotics to help with the pain. These narcotics are highly addictive, and many people unintentionally become addicted to pain pills while trying to recover from surgery. Any time you can avoid these dangerous narcotics, you should do so.
There's also no guarantee that just one surgery will work. What happens if you go through the pain and disruption of knee replacement surgery, just to find that your knee still hurts? That would mean another surgery is on deck to try and find a solution for your knee pain.
Don't take a chance on knee replacement surgery before meeting with the expert knee pain doctors at Pain Treatment Specialists and discussing more minimally invasive knee pain treatments.

Find Your Nearest Knee Pain Treatment Center
Our Manhattan NY knee pain clinic is conveniently located on 290 Madison Avenue Suite 203

Is it Easy to Schedule a Consultation at Pain Treatment Specialists?
When you contact our Midtown Manhattan pain clinic, you're matched with a personal concierge who verifies your insurance information and also works to find an appointment that fits your busy schedule. After you receive your customized treatment plan, you'll need to make future appointments for knee pain treatments. Fear not! Your personal concierge is still there to ensure that you're able to receive your treatments in a timely manner, and also at a time that works best for you.
Schedule an appointment at Pain Treatment Specialists, located near the Empire State Building, and see how easy it is to return to a pain free life. Located on Madison Avenue in Midtown Manhattan, our team of Harvard trained pain doctors look forward to meeting with you and helping you find your way back to a pain free life.
FEATURED POSTS BY PAIN DOCTORS
What is the Treatment for Sacroiliac Joint Pain?If you're experiencing sacroiliac joint pain, you may be wondering about the treatment options available to alleviate your discomfort. In this comprehensive article, we will explore the various treatment modalities for...
read more
Meet Our Team of Knee Pain Specialists
KNOW OUR TEAM OF HARVARD TRAINED KNEE SPECIALISTS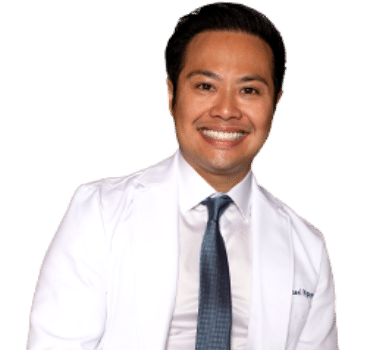 Knee Pain Doctor in New York
Dr. Michael is available for Knee Pain treatment consultations in Manhattan, New York.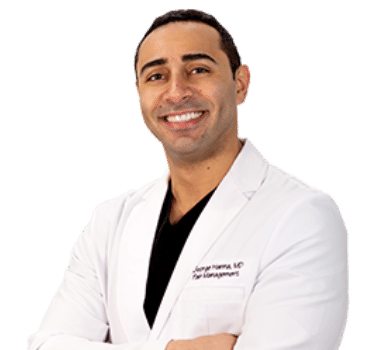 Knee Pain Doctor in New Jersey
Dr. Hanna is available for Knee Pain treatment consultations in Manhattan, New York.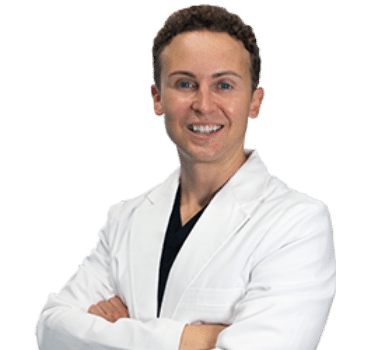 Knee Pain Doctor in New York
Dr. Volney is available for Knee Pain treatment consultations in Manhattan, New York.
Keeping you safe during COVID-19
Learn about our health & safety protocol.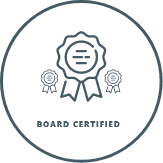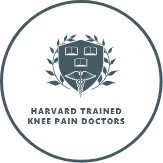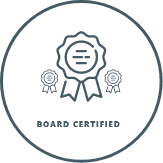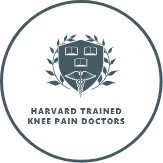 Call us
Speak instantly with one of our team members; they will answer any questions you may have regarding insurance coverage, booking an appointment and our knee pain center in New York and New Jersey.

Visit our Book Appointment page and instantly request an appointment at our Manhattan knee pain clinic. We offer Free Insurance Verification before your appointment.