What Results Can I Expect From Knee Treatment in Manhattan?
You're someone who is driven by results in every area of your life. Planting an early perennial garden pays off in the fall when your plants and shrubs are thriving and healthy. Putting in extra hours at the gym pays off when you're able to complete your first 5k with your spouse. Sticking with a skin care regimen means that you can't lazily sleep in your makeup anymore, but your glowing morning skin makes up for these extra steps. When it comes to your chronic knee pain, you want to see effective results but have no desire to go through painful surgery in order to get there. When you decide to seek knee treatment in Manhattan, where can you turn for pain relief without knee replacement surgery?
At Pain Treatment Specialists, you'll find an ideal combination of minimally invasive pain treatments combined with highly effective knee pain results. Their team of Harvard trained knee pain doctors encourage you to book an appointment and begin the process of finding knee pain relief. From the moment you contact our pain clinic in Midtown Manhattan, you're paired with a personal concierge who not only verifies your insurance information, but also finds the perfect time slot to fit your busy schedule. If you're in NYC, please contact the best pain doctors in NYC who specialize in pain medicine, and not surgery for your knee pain relief.
What is the Most Effective Knee Treatment in Manhattan?
What kind of results can you expect from knee treatments in Manhattan? This depends on what type of doctor you consult for your knee pain treatment in NYC. If you first visit an orthopedic surgeon, expect that knee replacement surgery will be discussed as a treatment for knee pain. This is because an orthopedic surgeon spends the bulk of their specialized medical training focusing on how to use knee surgery as a tool for knee pain relief. However, many knee joint issues are easily treated with more conservtaive treatments, like the ones found at Pain Treatment Specialists. At our pain clinic on Madison Avenue, you'll find a knee treatment in Manhattan that gets you up and on your feet the same day with very few side effects.
Physical therapy is one method used for treating chronic knee pain, which is a common condition. A physical therapist works in conjunction with your knee pain doctor who shares their diagnosis and treatment plan. Using a variety of modalities including heat and cold therapy, weight training, strength training, stretches, and aerobic activity, your physical therapist isolates and targets the exact area of your knee pain. When you're finished with your physical therapy sessions, you'll be stronger and have more flexibility and stability in your knee.
A steroid injection is another minimally invasive knee pain treatment that is one of the first lines of pain medicine used for knee pain relief. Your knee pain doctor identifies the exact area of your knee pain, and injects a corticosteroid into the tissue. Since a corticosteroid reduces pain and swelling, you'll instantly feel knee pain relief.
A hyaluronic acid injection is useful for people who have lost joint fluid due to knee osteoarthritis or general wear and tear. Since hyaluronic acid is the main element of joint fluid, replacing it helps your knee's joints to move smoothly.
When you schedule an appointment at Pain Treatment Specialists, you'll receive a customized knee pain treatment plan that works for your specific knee pain concerns.
What Happens During the Diagnosis and Treatment of My Knee Pain?
When you enter the Midtown Manhattan pain clinic at Pain Treatment Specialists, the first thing you'll notice is the strict adherence to all Covid 19 health and safety protocols. The sparkling clean facility is staffed with patient coordinators who are pleasant and helpful as you check in for your appointment. Your wait time in our modern waiting room is minimal, and you'll be quickly escorted back to one of our patient consultation rooms.
Here, you'll meet with one of our Harvard trained pain doctors, like Dr. George Hanna, Dr. Shane Volney, or Dr. Michael Nguyen. Each of these highly rated pain doctors are easy to talk to, and begin your consultation by carefully listening to your knee pain concerns. They'll make you feel at ease as they complete a gentle physical examination of your knee, which may also include observing  how you walk and bend your knee. If needed, your knee pain doctor requests additional imaging. Then, you'll receive both the diagnosis and treatment for your chronic knee pain.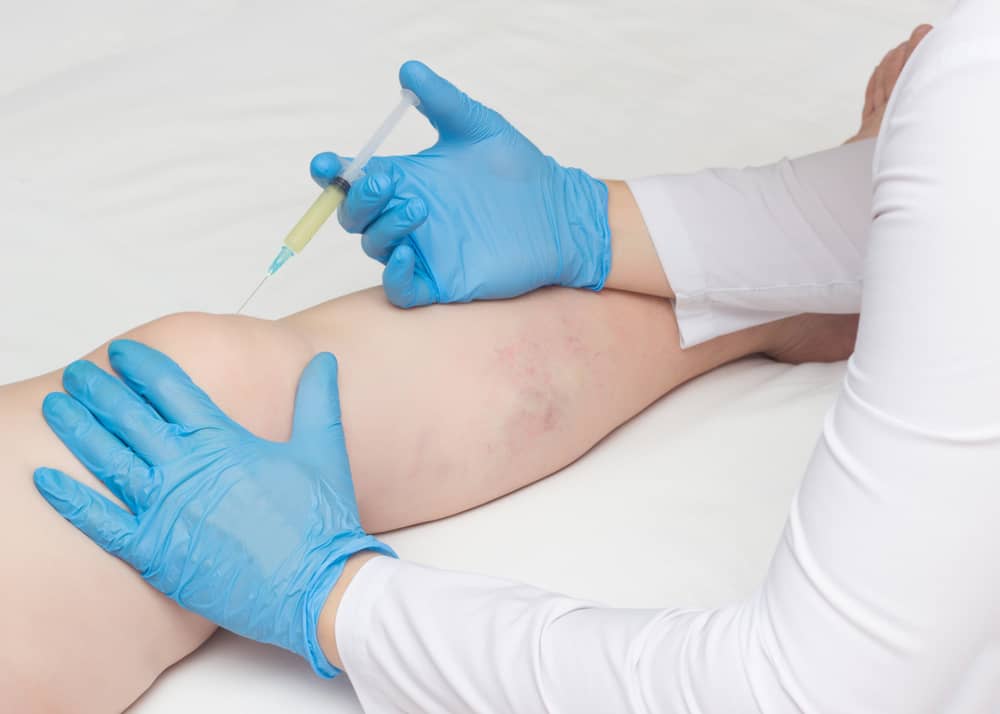 Sick of your Knee Pain?

Book an Appointment!
We offer free insurance verification! Fill out the form and expect a call from one of our agents:
Next, your knee pain specialist carefully explains your next treatment steps, and gives you time to ask questions and find out additional information about your treatment plan. Then, your personal concierge books your upcoming knee pain treatments with convenient days and times, and you're on your way!
See how easy it is to get back to a pain free life when you book an appointment at Pain Treatment Specialists. Our compassionate and highly-regarded knee pain doctors are the best choices in NYC for your chronic knee pain.

Find Your Nearest Knee Pain Treatment Center
Our Manhattan NY knee pain clinic is conveniently located on 290 Madison Avenue Suite 203

Can I Treat Knee Pain and Swelling at Home?
There are a variety of at-home knee pain treatments you can use for knee pain and swelling. Using over the counter pain medicines like ibuprofen or aspirin are fine for short-term knee pain relief. Following the RICE method (rest, ice, compress, elevate) is commonly used by athletes, but also works for at-home knee pain treatment. It's also important to keep your knee moving and prevent stiffness through gentle exercises like stretching, yoga, or swimming.
If you want the best results for knee pain, schedule an appointment at Pain Treatment Specialists, located near the Grand Central Station. Our world-renowned knee pain doctors provide a clean, modern, and comfortable environment for every patient who is ready to kick knee pain to the curb.
FEATURED POSTS BY PAIN DOCTORS
What is the Treatment for Sacroiliac Joint Pain?If you're experiencing sacroiliac joint pain, you may be wondering about the treatment options available to alleviate your discomfort. In this comprehensive article, we will explore the various treatment modalities for...
read more
Meet Our Team of Knee Pain Specialists
KNOW OUR TEAM OF HARVARD TRAINED KNEE SPECIALISTS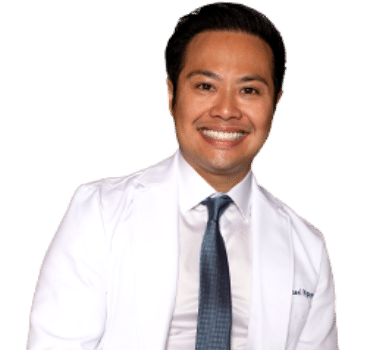 Knee Pain Doctor in New York
Dr. Michael is available for Knee Pain treatment consultations in Manhattan, New York.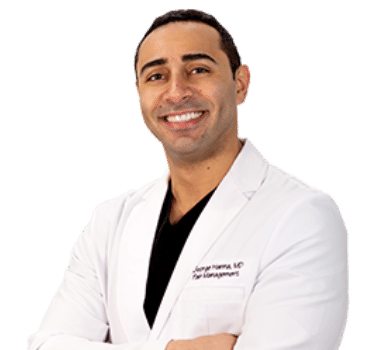 Knee Pain Doctor in New Jersey
Dr. Hanna is available for Knee Pain treatment consultations in Manhattan, New York.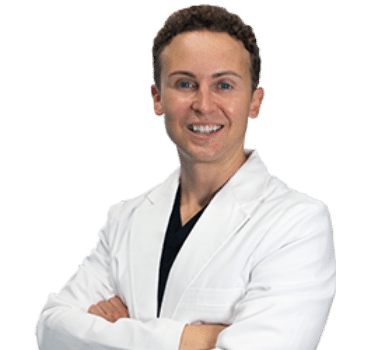 Knee Pain Doctor in New York
Dr. Volney is available for Knee Pain treatment consultations in Manhattan, New York.
Keeping you safe during COVID-19
Learn about our health & safety protocol.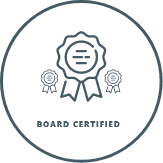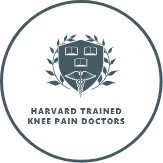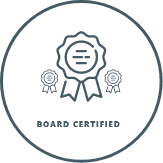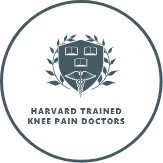 Call us
Speak instantly with one of our team members; they will answer any questions you may have regarding insurance coverage, booking an appointment and our knee pain center in New York and New Jersey.

Visit our Book Appointment page and instantly request an appointment at our Manhattan knee pain clinic. We offer Free Insurance Verification before your appointment.