Which Doctor Has the Best Knee Pain Therapy in Midtown Manhattan?
How Do I Find The Best Knee Pain Therapy In Midtown Manhattan?
If you have knee pain, then you aren't the only one. Knee pain affects millions of Americans each year. If you leave your knee pain untreated, it could get even worse over time. Plus, there are many different causes of knee pain, so it is important you book an appointment with a board certified pain doctor in NYC. The good news is that you can receive the best knee pain therapy at this state of the art pain clinic without having to undergo surgery or narcotics. Click HERE to schedule a consultation with a world-class pain expert at this modern and friendly Midtown Manhattan pain clinic.
Now you might be wondering, 'what are the best knee pain treatments in Manhattan?' At our friendly and modern clinic, all of the Harvard-trained pain doctors are advocates of using the latest minimally invasive treatment options. A non-invasive approach to pain care is a safer and healthier way to receive the best knee pain therapy in midtown manhattan. The top five knee pain treatments include: –
Platelet rich plasma injections
Steroid injections
Hyaluronic acid injections
Genicular nerve block
Radiofrequency ablation
These treatment options for knee pain are low risk, pain free and highly effective at alleviating knee pain conditions. A minimally invasive approach avoids the risks associated with invasive knee surgeries and boasts faster recovery periods.
If you're interested in receiving a customized care plan from one of our board certified pain doctors, don't hesitate to book an appointment on (855) 637-1915.  Our pain specialists are located in midtown west manhattan in new york ny. Nearby landmarks include The Empire State Building and Grand Central Station.
Now let's look in more detail at the best knee pain treatment options in NYC.
Platelet Rich Plasma Injections
Platelet rich plasma injections are one of the most innovative and modern pain treatments. It combines the body's own healing properties with a holistic approach to health care to treat your knee joint.
During prp treatment, a pain doctor uses a syringe to draw up a sample of your blood. Your blood sample is then put into a machine called a centrifuge. The centrifuge works by spinning intensely at high speeds to separate and condense the blood platelets. Once there is a high concentration of blood platelets, they are injected directly into the knee joint.
Injecting a high concentration of blood platelets into the knee joint encourages the growth, healing and regeneration of tissue in the affected knee. It is a safe and highly effective knee pain treatment choice.
Steroid injections are one of the most popular ways to treat knee pain. Steroid medicine is far more powerful than over the counter medications and aspirin.
During this treatment process, a pain doctor injects steroid medicine directly into the knee capsule. This ensures the root cause of the pain receives a dose of steroid medicine. The steroid medicine reduces inflammation and pain in the joint of the knee. This provides highly effective knee pain relief and helps many individuals return to daily activities with relative ease.
Knee steroid injections are a simple and fast way to target knee joint pain. They work well with a range of other knee treatment options. Some individuals receive 2-3 steroid injections for maximum effect.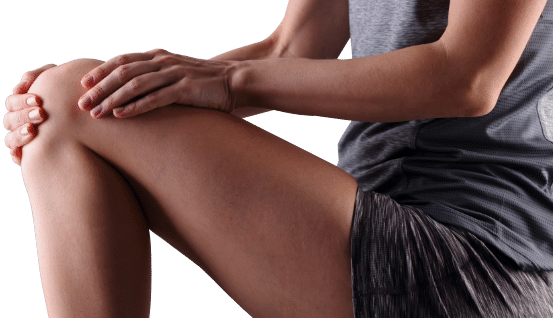 Sick of your Knee Pain?

Book an Appointment!
We offer free insurance verification! Fill out the form and expect a call from one of our agents:
Hyaluronic Acid Injections
Hyaluronic acid injections are a great remedy for knee arthritis. Hyaluronic acid is a natural component of joint fluid and has helped many individuals to alleviate their knee pain.
If an individual struggles with osteoarthritis, it means the wear and tear over time has worn down the cartilage in the knee joint. This means the knee joint struggles to move with relative ease. Friction can occur in the knee and bony spurs might even form.
However, hyaluronic acid injections can combat the friction and pain in the knee joint. A pain doctor can inject hyaluronic acid directly into the joint of the knee. This lubricates the knee joint and helps it to move without pain and friction.
Hyaluronic acid injections are highly recommended for those struggling with chronic knee pain as a result of arthritis. They are safe, low risk and highly effective at alleviating knee joint pain.
A genicular nerve block is a powerful way to achieve pain relief without surgery or narcotics. It is a safe procedure that uses local anesthetic to alleviate knee joint issues.
The genicular nerves are sensory nerves located in the knee joint. If an individual has knee pain, the genicular nerves send pain signals from the knee joint to the brain. However, a pain doctor can safely inhibit this process. This is achieved by injecting local anesthetic near the genicular nerves in the knee joint. This stops the genicular nerves from sending pain signals to the brain. As a result, long-term pain relief is achieved without risky procedures or narcotics.

Find Your Nearest Knee Pain Treatment Center
Our Manhattan NY knee pain clinic is conveniently located on 290 Madison Avenue Suite 203

Radiofrequency ablation avoids the use of steroid medicine and narcotics. It is recommended for individuals who have long-term knee pain and want to avoid invasive procedures.
During radiofrequency ablation, a pain doctor transmits small currents of radiofrequency energy to the genicular (sensory) nerves in the knee. The radiofrequency energy heats up the genicular nerves. Once the genicular nerves heat up, they become deactivated. This means they no longer send pain signals from the knee to the brain.
Radiofrequency ablation is a safe way to achieve long-term knee pain relief without steroid medicine or other narcotics. It relies on the principles of thermal energy to safely deactivate the nerves and helps individuals to return to daily activities.
FEATURED POSTS BY PAIN DOCTORS
What is the Treatment for Sacroiliac Joint Pain?If you're experiencing sacroiliac joint pain, you may be wondering about the treatment options available to alleviate your discomfort. In this comprehensive article, we will explore the various treatment modalities for...
read more
Meet Our Team of Knee Pain Specialists
KNOW OUR TEAM OF HARVARD TRAINED KNEE SPECIALISTS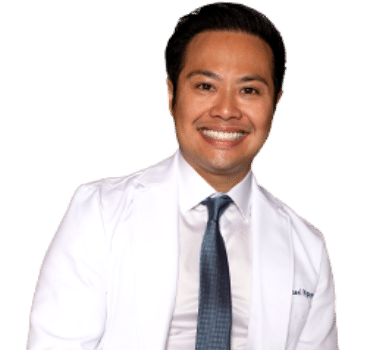 Knee Pain Doctor in New York
Dr. Michael is available for Knee Pain treatment consultations in Manhattan, New York.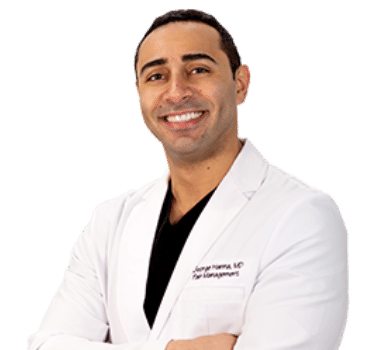 Knee Pain Doctor in New Jersey
Dr. Hanna is available for Knee Pain treatment consultations in Manhattan, New York.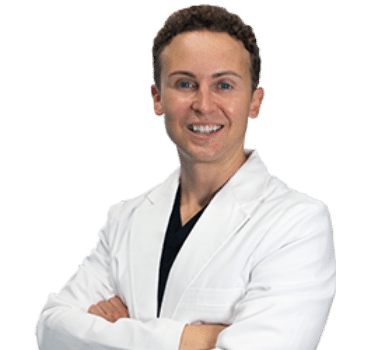 Knee Pain Doctor in New York
Dr. Volney is available for Knee Pain treatment consultations in Manhattan, New York.
Keeping you safe during COVID-19
Learn about our health & safety protocol.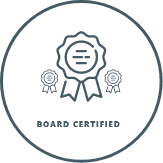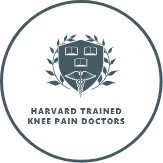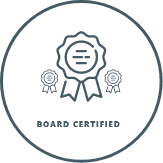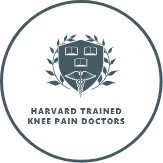 Call us
Speak instantly with one of our team members; they will answer any questions you may have regarding insurance coverage, booking an appointment and our knee pain center in New York and New Jersey.

Visit our Book Appointment page and instantly request an appointment at our Manhattan knee pain clinic. We offer Free Insurance Verification before your appointment.