Looking for the Top Knee Treatment Near Me in NY? Contact Pain Treatment Specialists
Batter up! Warmer weather means a chance to form an impromptu ball game in the park. You gather your friends and co-workers and pick the perfect sunny afternoon to play a relaxed game of baseball and share some laughs. You typically look forward to returning to your old high school position as catcher, but your recent knee pain makes squatting almost impossible. Instead, you move to the outfield and hope that you don't have to run around too much on your aching knee. Suddenly, a pop fly sends you quickly moving backwards to snag an out. Unfortunately, your knee buckles before you can grab the ball and an easy home run was scored on your watch. Your pride has really taken a hit, and you decide it's finally time to find knee treatment in NY.
Thankfully, you don't have to look far to find the city's top knee doctors. At Pain Treatment Specialists, our pain management doctors use state of the art knee pain treatments to effectively eliminate your knee pain. When you contact the knee pain doctors at our Midtown Manhattan pain clinic, you'll begin the journey towards finding relief from your weak, painful, and unstable knee. The diagnosis and treatment of your knee pain is best left to the most highly trained knee pain doctors, which you'll find at Pain Treatment Specialists.
What Does Knee Treatment Near Me in NY Involve?
Many people avoid meeting with knee doctors because they fear that surgery is their only option for knee pain relief. However, there are many minimally invasive treatments available that curtail your knee pain and allow you to resume activities that you enjoy. At Pain Treatment Specialists, your consultation begins with an introduction to your knee pain doctor, and a chance for you to explain your knee pain symptoms. Your knee doctor asks questions such as:
"How long has your knee pain lasted?"
"What types of motions cause the most knee pain?"
"Does your knee pain cause you to avoid activities you enjoy?
"Do certain movements or activities cause more knee pain than others?"
You won't feel rushed during your appointment as your knee pain doctor carefully listens to your answers, and then completes a gentle physical exam. You may be asked to walk so the doctor can evaluate your gait, and they will gently palpate your knee to determine the exact location of your knee pain. If needed, additional imaging procedures are ordered. Then, your pain management doctor provides their diagnosis, as well as the next treatment steps you'll take. You have plenty of time to ask questions about both your diagnosis and treatment, and then your personal concierge at Pain Treatment Specialists will schedule your next appointment. Your personal concierge also verifies your insurance coverage before any treatments begin.
Some of the minimally invasive knee pain treatments offered at our Midtown Manhattan pain clinic include corticosteroid injections, nerve blocks, and lubricant injections. All of these treatments are conducted right at our pain clinic, and require little to no downtime, You'll be back on your feet later the same day with minimal discomfort and a great deal of relief from your chronic knee pain.
The best way to get rid of knee pain for good is calling Pain Treatment Specialists, where scheduling an appointment and receiving quality knee pain treatments is just a phone call away.
Who are the Best Pain Management Doctors in NYC?
Pain management doctors differ from orthopedic surgeons or orthopedic doctors. Orthopedic doctors tend to use surgery as their primary method of treatment, since that's the type of training they received for treating knee pain. At Pain Treatment Specialists, all of our doctors are pain management specialists, which means that they use minimally invasive knee pain treatments.
Dr. George Hanna completed a pain management fellowship at Brigham and Women's Hospital—Harvard Medical School and later served as a Clinical Instructor of anesthesiology, also at Harvard. This was followed by a role as Chairman of Anesthesiology and Pain Management at Chilton Medical Center, and by numerous speaking engagements at national medical conferences about the latest advances in knee pain medicine. In addition to his outstanding resume, Dr. Hanna's bedside manner is also unmatched. His patients consistently give him top ratings for his compassion and understanding when it comes to their knee pain treatments.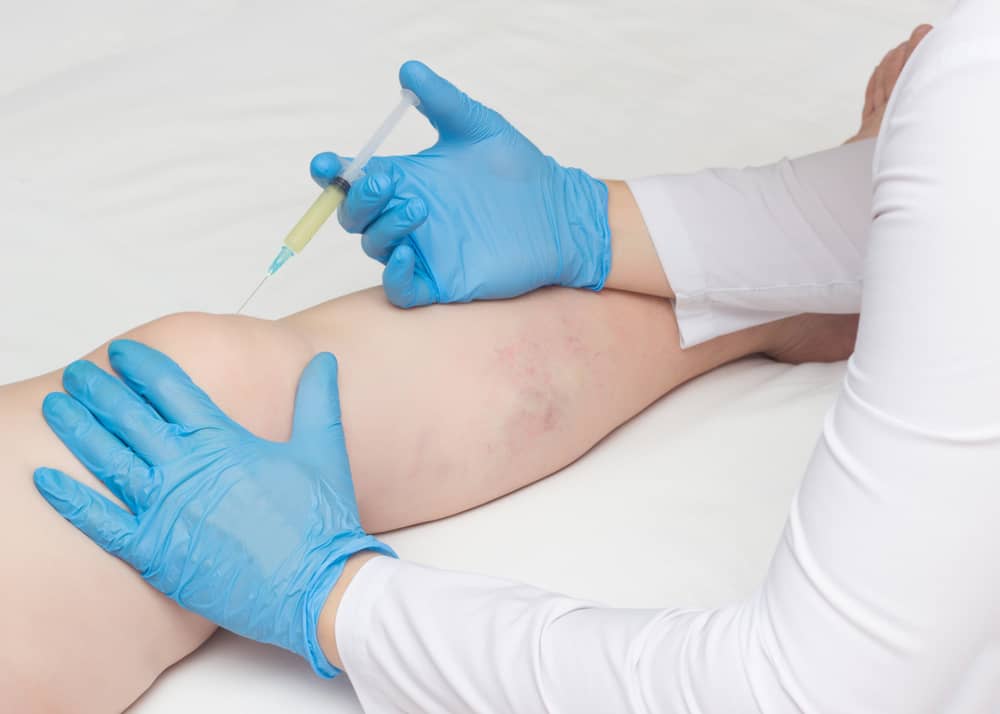 Sick of your Knee Pain?

Book an Appointment!
We offer free insurance verification! Fill out the form and expect a call from one of our agents:
Dr. Laura Lombardi is another Harvard-trained pain management doctor who specializes in fluoroscopic-guided knee pain treatments. This special type of x-ray allows her to monitor the live placement of your knee pain treatment, ensuring targeted relief. She is also double board certified in anesthesiology and pain medicine, with multiple patient reviews mentioning that her expertise in knee pain allowed them to resume their normal activities without pain.
Both Dr. Hanna and Dr. Lombardi look forward to discussing your pain-free future at Pain Treatment Specialists, where you'll find the top knee treatments in NY.
What Can I Do At Home for Knee Pain Relief?
You can find some knee pain relief through at-home treatments, but the best long-term solutions are achieved at Pain Treatment Specialists. Our knee joint doctors recommend following the RICE strategy for knee pain relief, which stands for "rest, ice, compress, and elevate." This series of knee pain steps provides relief from pain and swelling. You can also use over the counter medications for knee pain relief, and continue with a gentle exercise routine to keep your knee fluid and flexible. Avoid any activities or exercises that put undue stress on your knee such as running or biking. Focus on exercises that produce less impact such as swimming, walking, or yoga.

Find Your Nearest Knee Pain Treatment Center
Our Manhattan NY knee pain clinic is conveniently located on 290 Madison Avenue Suite 203

Book an appointment at Pain Treatment Specialists  located in Midtown Manhattan near Bryant Park, and get ready to recapture your spot as a catcher. At our pain clinic on Madison Avenue, you'll find a variety of effective knee pain treatments in NY that get you back in the game without pain.
FEATURED POSTS BY PAIN DOCTORS
What is the Treatment for Sacroiliac Joint Pain?If you're experiencing sacroiliac joint pain, you may be wondering about the treatment options available to alleviate your discomfort. In this comprehensive article, we will explore the various treatment modalities for...
read more
Meet Our Team of Knee Pain Specialists
KNOW OUR TEAM OF HARVARD TRAINED KNEE SPECIALISTS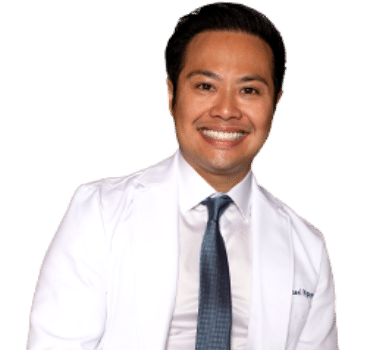 Knee Pain Doctor in New York
Dr. Michael is available for Knee Pain treatment consultations in Manhattan, New York.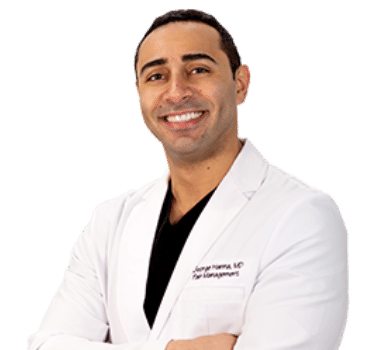 Knee Pain Doctor in New Jersey
Dr. Hanna is available for Knee Pain treatment consultations in Manhattan, New York.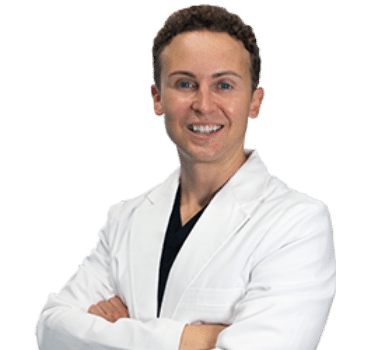 Knee Pain Doctor in New York
Dr. Volney is available for Knee Pain treatment consultations in Manhattan, New York.
Keeping you safe during COVID-19
Learn about our health & safety protocol.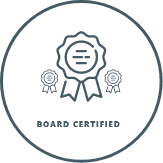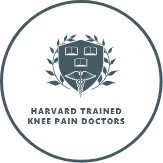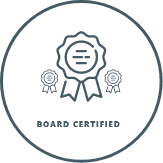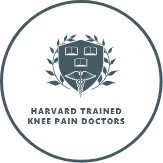 Call us
Speak instantly with one of our team members; they will answer any questions you may have regarding insurance coverage, booking an appointment and our knee pain center in New York and New Jersey.

Visit our Book Appointment page and instantly request an appointment at our Manhattan knee pain clinic. We offer Free Insurance Verification before your appointment.