What Is the Best Knee Pain Relief in New York?
What Are The Treatment Options For Knee Pain?
Are you looking for knee pain relief in new york but don't want surgery or narcotics? It's understandable that you don't want invasive medical procedures or opioids, narcotics and NSAIDs. Many orthopedic surgeons can be too quick to suggest this highly invasive treatment path.
Instead, this leading medical clinic uses the latest minimally invasive treatments for knee pain. Their non-invasive approach combines the best cutting-edge technology with a holistic view of health care. Click HERE to book an appointment with one of our Harvard-trained pain physicians at this Center of Excellence. Their state of the art pain clinic is located in Midtown Manhattan, near Madison Square Park. It regularly welcomes patients from around the world who come to receive first-class patient care.
It's important you seek medical advice for your knee pain. Any pain and swelling, stiffness or lack of mobility can all be signs and symptoms of underlying conditions. A top knee doctor at this leading medical clinic can help diagnose and treat your knee pain without surgery and narcotics. Please contact us today to book an appointment with a board certified, Harvard-trained pain doctor.
Best of all, you won't have to worry about any of the risks associated with knee surgeries or narcotics. Our expert pain physicians are passionate about creating customized care plans which are low risk and pain-free. Some of the best options for knee pain treatment in nyc include: –
Steroid Injections
Platelet Rich Plasma Injections
Hyaluronic Acid Injections
Genicular Nerve Block
Radiofrequency Ablation
In addition to providing these innovative treatments, these pain physicians can recommend the best physical therapist to work with you during your treatment program. They will provide you with gentle exercises to strengthen the muscles and help you regain confidence after your knee injury.
Now that we've touched on the importance of exploring these exciting treatment options, let's take a look at them in more detail.
If you have knee pain, then steroid injections might be for you! Knee pain specialists usually recommend steroid injections as the first line of treatment. They are simple, fast and highly effective in delivering instant knee pain relief. Pain management doctors use steroid injections because they work well with a range of knee joint issues. They also work well when used in conjunction with physical therapy.
During your procedure, your knee pain doctor will inject some steroid medicine directly into the knee joint capsule. This allows the steroid medicine to take immediate effect. Steroid medicine works to reduce inflammation and pain in the joint. Some pain doctors also use local anesthetic to keep the knee joint numb and comfortable.
If you are interested in receiving the healing benefits of steroid injections, please don't hesitate to book an appointment with one of our pain doctors. Steroid injections are more powerful than regular anti-inflammatory medication like aspirin. Plus, it's always recommended to seek medical advice for any functional pain complaints.
Platelet Rich Plasma Injections
Platelet rich plasma injections (prp treatment) are one of the most exciting areas of regenerative medicine. Prp treatment works on the principle that platelets in your blood can heal your knee joint. It is recommended for those experiencing tendinitis and arthritis.
Prp is one of the best options for knee pain relief in new york. During this procedure, a knee physician draws up a small sample of your blood. The blood sample is then run through a machine called a centrifuge. The centrifuge collects and condenses all of the platelets in the blood so that they are of a high concentration. This high concentration of blood platelets are then injected back into your knee joint.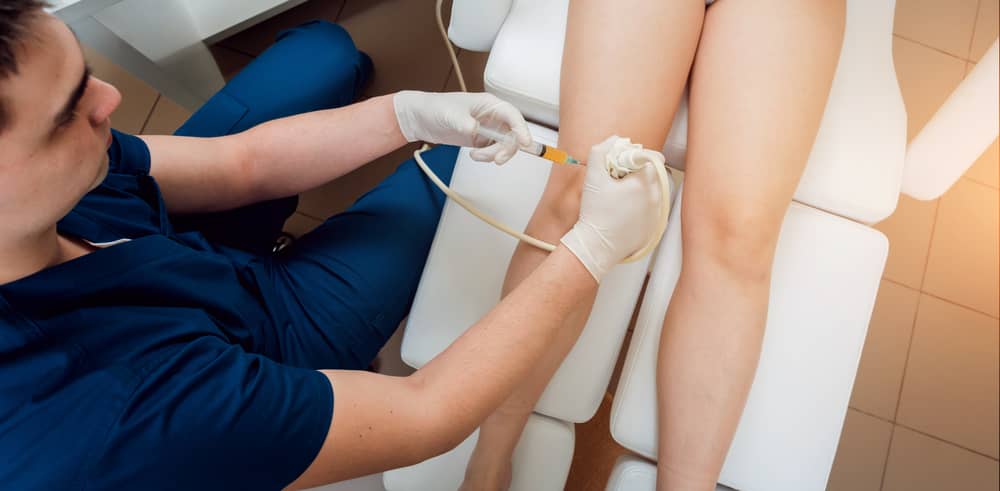 Sick of your Knee Pain?

Book an Appointment!
We offer free insurance verification! Fill out the form and expect a call from one of our agents:
The re-injection of your blood platelets will encourage the growth of healthy new cells and tissues in the joint. This is a safe and low risk treatment option for knee pain because it combines cutting-edge technology with your body's own healing properties.
Hyaluronic Acid Injections
Hyaluronic acid is a natural component of joint fluid. Hyaluronic acid injections can be used to increase the volume of joint fluid in the knee so that it can move more easily. It is recommended for common conditions like osteoarthritis (wear and tear over time) and other chronic pain issues.
Hyaluronic acid injections are an excellent option for knee pain relief in new york. This is because they are easy to apply and successfully alleviate friction in the knee joint caused by knee arthritis.
During your procedure, your knee doctor will ask you to lie on your back with your knee upright or to sit with your knee bent. Next, your knee will be cleaned with alcohol or betadine. Local anesthetic may also be used to ensure the joint is comfortable. Once this has been applied, your pain doctor will inject hyaluronic acid directly into the knee joint capsule. This will increase the volume of joint fluid in the knee and will help it to move more easily.
This treatment for knee pain is highly recommended because it allows patients to benefit from immediate improvement in knee functioning. They are also a low risk option and the procedure itself has minimal discomfort.
A genicular nerve block (also known as a G block) is an excellent treatment option for knee pain. A top doctor in nyc can use a G block to determine pathological changes in the knee joint. It can also be used to alleviate severe knee pain.
During your procedure, your pain doctor will ask that you lie on the table. The knee joint will be numbed with local anesthetic and sterilized. Next, an X-Ray machine might be used to locate specific sites on the knee joint. These sites will be determined as possible injection sites for the local anesthetic. If your pain doctor is happy with the selected injection sites, they will proceed to inject local anesthetic directly into sites to be as close to the genicular nerves as possible. The delivery of local anesthetic to the genicular nerves will numb the nerves, meaning they no longer send pain signals from the knee to the brain. This process can be repeated several times for maximum effect.
G blocks are low risk, pain-free and highly effective in alleviating knee joint pain. They are also successful in determining diagnoses if you are experiencing changes in your knee joint due to underlying health conditions.

Find Your Nearest Knee Pain Treatment Center
Our Manhattan NY knee pain clinic is conveniently located on 290 Madison Avenue Suite 203

Radiofrequency ablation is an excellent treatment option if you want to avoid steroid medicine. It has successfully helped many individuals avoid unnecessary knee surgeries and narcotics.
Radiofrequency ablation is one of the most recent advancements in pain medicine. During this procedure, your pain doctor will give you medication so that you feel drowsy and relaxed. Once you feel comfortable, they will place three needles around the knee joint – two above the knee and one below the knee. Some pain doctors use an X-Ray to assist them in localizing the best injection sites. Local anesthetic is also used to numb the joint.
If your pain doctor is happy that the needles are in the best locations, they will then transfer radiofrequency energy to the needles. This transfer of energy will increase the temperature of the genicular nerves so that they become deactivated. This means they can no longer send pain signals from the knee joint to the brain. As a result, long-term pain relief is achieved without invasive surgeries or the use of narcotics.
FEATURED POSTS BY PAIN DOCTORS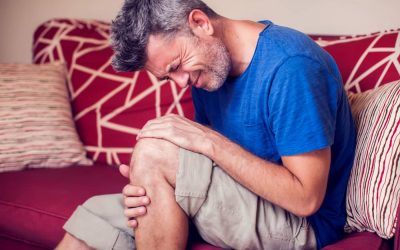 What Doctor to See for Knee Pain: A Comprehensive Guide to Knee Pain SpecialistsAre you experiencing knee pain and wondering what doctor to see? Knee pain is a common issue that affects millions of people, and it can be caused by various factors. Some people may...
read more
Meet Our Team of Knee Pain Specialists
KNOW OUR TEAM OF HARVARD TRAINED KNEE SPECIALISTS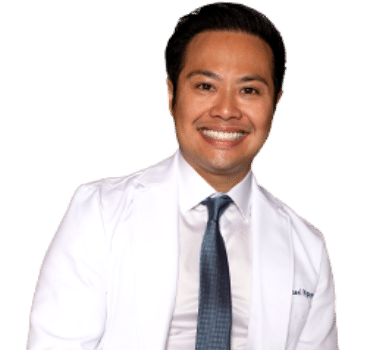 Knee Pain Doctor in New York
Dr. Michael is available for Knee Pain treatment consultations in Manhattan, New York.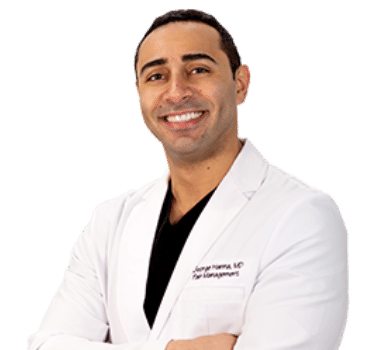 Knee Pain Doctor in New Jersey
Dr. Hanna is available for Knee Pain treatment consultations in Manhattan, New York.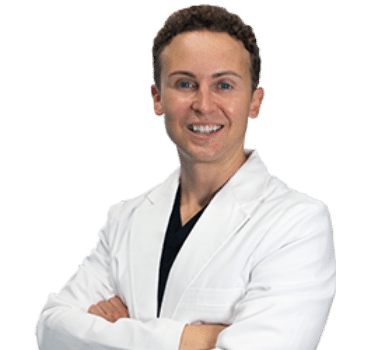 Knee Pain Doctor in New York
Dr. Volney is available for Knee Pain treatment consultations in Manhattan, New York.
Keeping you safe during COVID-19
Learn about our health & safety protocol.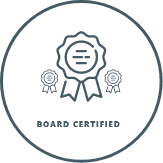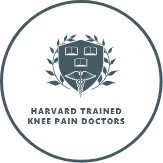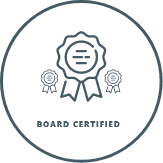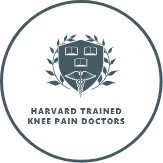 Call us
Speak instantly with one of our team members; they will answer any questions you may have regarding insurance coverage, booking an appointment and our knee pain center in New York and New Jersey.

Visit our Book Appointment page and instantly request an appointment at our Manhattan knee pain clinic. We offer Free Insurance Verification before your appointment.