How a Knee Pain Center in New York Uses Cutting-Edge Knee Pain Treatments
Sending your kids back to school is a welcome relief after the starts and stops of pandemic-era learning. You've got the outfits clean and laid out for the morning, lunches packed, and backpacks stuffed with supplies. You're confident that your young learners will have a successful school year, but don't share the same confidence about your increasing knee pain. Just this evening when standing and making sandwiches, your knee felt weak and unstable. This instability has been happening more frequently lately, and you're ready to contact a knee pain center in New York to find some solutions before the issue becomes worse.
It's never too soon to meet with pain management doctors in order to diagnose and treat your chronic knee pain. At Pain Treatment Specialists, our board-certified and Harvard-trained pain doctors encourage patients to schedule an appointment at our Midtown Manhattan pain clinic for a proper evaluation. Many people wait too long and spend too much time in agony before seeking a proper diagnosis for their knee pain, and life is just too short to spend it dealing with chronic pain. When your knee shows the first signs of weakness, soreness, or decreased range of motion, call the pain experts at Pain Treatment Specialists for expert medical advice. Knowing when to ask for help sets you up for success, the same way you're helping your children achieve at their highest levels.
What Can I Expect from My Consultation at a Knee Pain Center in New York?
If you've never been to a knee pain center in New York before, the idea of the experience might seem overwhelming. However, at Pain Treatment Specialists our entire staff is dedicated to making your experience run smoothly from the minute you decide to contact our pain clinic. First, you're paired with a personal concierge who verifies your insurance information and also schedules an appointment to fit your busy schedule. Next, you'll visit our Midtown Manhattan pain clinic where you'll be greeted by our friendly front office staff, who ensure that your wait time is minimal. You'll quickly be escorted into one of our private consultation rooms, where either Dr. Shane Volney, Dr. Jeffrey Deygoo, or  Dr. George Hanna look forward to meeting with you. All of our pain management doctors are vetted to ensure not only outstanding backgrounds in pain medicine, but also compassionate bedside manners. Your knee pain doctor listens carefully during your first conversation and gives you time to explain your knee pain concerns thoroughly. You won't feel rushed through your appointment, and can take the time needed to explain your knee pain.
Next, your pain doctor carefully completes a physical examination in order to determine your range of motion and ability to straighten your leg. If needed, additional imaging tests are ordered. Now, your pain doctor is able to properly diagnose your knee pain and outline your upcoming treatment plan. Your knee pain treatment plan is customized to your knee pain injury or issue, and you'll have additional time to ask questions about your next steps.
Visiting a knee pain center in New York doesn't have to feel as scary as the first day of school! Schedule an appointment at Pain Treatment Specialists and know that your entire visit is designed to make you feel at ease with your treatment.
Is Surgical Treatment a Good Choice for Knee Pain Treatment?
Surgery is both invasive and painful, and there's no guarantee that just one surgery will alleviate your knee pain. The only time knee surgery should be considered is if it's medically necessary and all other pain medicine treatments are exhausted. In most cases, pain medicine treatments are very effective at treating your chronic knee pain, and allow you to resume normal activities quickly and without pain.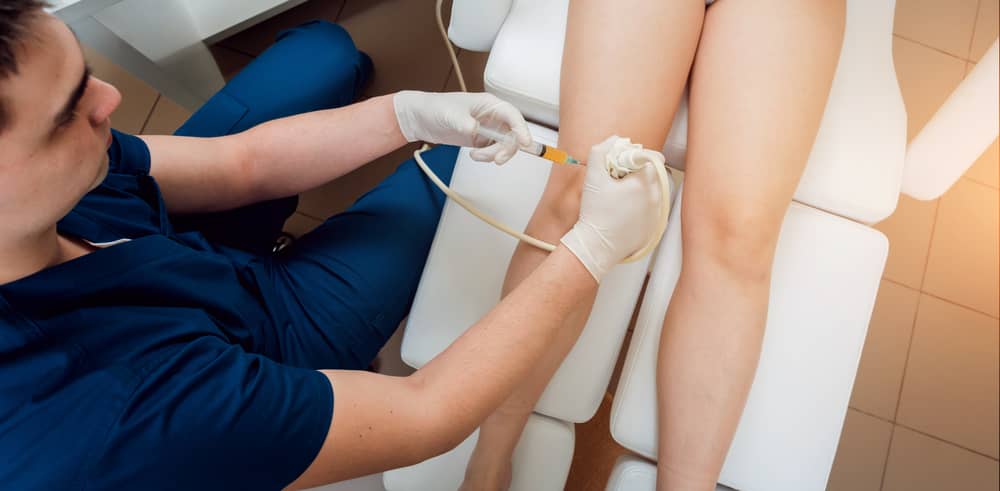 Sick of your Knee Pain?

Book an Appointment!
We offer free insurance verification! Fill out the form and expect a call from one of our agents:
One of the most effective treatments for stubborn knee pain is a genicular nerve block. Your knee's genicular nerves are responsible for transmitting pain signals to your brain. When the signals are blocked, so is your pain. Your knee pain doctor uses a special x-ray to determine the exact location of your knee's genicular nerves, and then administers a local anesthetic to numb the nerve. You may need 2-3 shots around your knee for proper pain relief.
Platelet-rich plasma therapy is a cutting-edge tool for knee pain. This procedure uses your own blood to promote healing in injured knees. Since the injection comes from a patient's blood, the risks are minimal.
During your initial consultation with Pain Treatment Specialists, your knee pain doctor discusses which combination of pain medicine treatments is most effective for your type of knee pain.

Find Your Nearest Knee Pain Treatment Center
Our Manhattan NY knee pain clinic is conveniently located on 290 Madison Avenue Suite 203

Can I Treat Knee Joint Pain at Home?
The knee pain doctors at Pain Treatment Specialists recommend following the RICE method for reducing pain and swelling. Rest your knee from strenuous activities and ice in 20-minute intervals. Compress your knee with an athletic bandage or brace to prevent that weak, unstable feeling while standing. Elevate your knee whenever possible with a pillow or chair to help promote blood flow and reduce swelling. Over-the-counter medications are also effective at providing temporary knee pain relief.
Pain Treatment Specialists,  located in Midtown Manhattan near the Empire State Building, is the tops knee pain center in New York specializing in minimally invasive knee pain treatments. Book an appointment at our world-class pain clinic today and move to the head of the class– right after you finish the glamorous job of ironing your kids' clothes!
FEATURED POSTS BY PAIN DOCTORS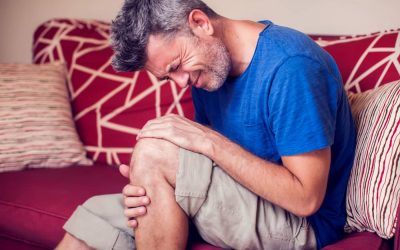 What Doctor to See for Knee Pain: A Comprehensive Guide to Knee Pain SpecialistsAre you experiencing knee pain and wondering what doctor to see? Knee pain is a common issue that affects millions of people, and it can be caused by various factors. Some people may...
read more
Meet Our Team of Knee Pain Specialists
KNOW OUR TEAM OF HARVARD TRAINED KNEE SPECIALISTS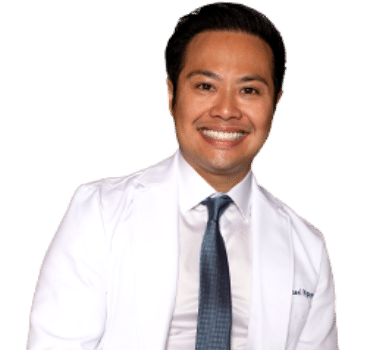 Knee Pain Doctor in New York
Dr. Michael is available for Knee Pain treatment consultations in Manhattan, New York.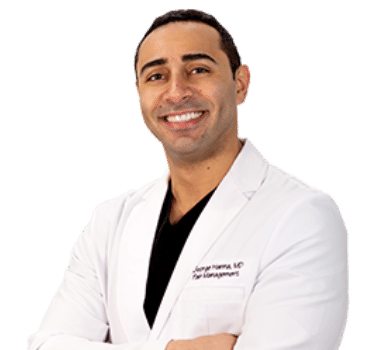 Knee Pain Doctor in New Jersey
Dr. Hanna is available for Knee Pain treatment consultations in Manhattan, New York.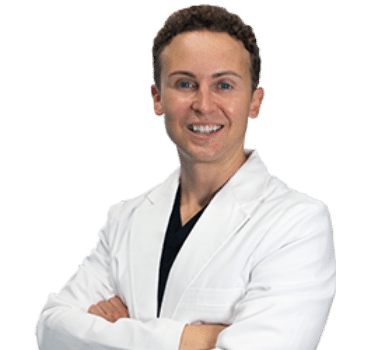 Knee Pain Doctor in New York
Dr. Volney is available for Knee Pain treatment consultations in Manhattan, New York.
Keeping you safe during COVID-19
Learn about our health & safety protocol.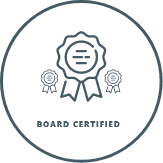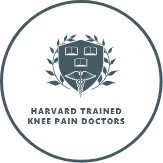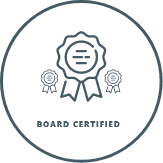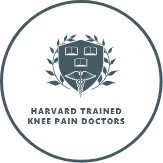 Call us
Speak instantly with one of our team members; they will answer any questions you may have regarding insurance coverage, booking an appointment and our knee pain center in New York and New Jersey.

Visit our Book Appointment page and instantly request an appointment at our Manhattan knee pain clinic. We offer Free Insurance Verification before your appointment.