How a Knee Dr. Near Me in NY Diagnoses and Treats Chronic Knee Pain
Feeling some additional aches and pain as you age? You're not alone! Knee pain, back pain, hip pain, and neck pain tend to increase as we get older due to normal wear and tear. If you feel an occasional twinge of pain after an especially vigorous activity, that's not a serious cause for concern. However, if your chronic knee pain causes you to change your plans or alter your activities, it may be time to consult with a knee Dr. near me in NY. Where should you turn for the best medical advice in the city?
Book an appointment at Pain Treatment Specialists, where our Harvard trained knee pain specialists are skilled in the diagnosis and treatment of chronic knee pain issues. Instead of relying on knee replacement as a treatment tool, the pain doctors at Pain Treatment Specialists use their extensive backgrounds in pain management and pain medicine to create customized treatment plans. By using minimally invasive knee pain treatments, your knee pain subsides for long-lasting pain relief. If you've considered meeting with a pain doctor for help with your knee pain, don't delay it any longer! You'll be amazed how easy it is to get back to your pain-free life with minimally invasive knee pain treatments.
Meet a Knee Dr. Near Me in NY Who Uses Minimally Invasive Knee Pain Treatments
Whether you live in Brooklyn, NY, near NY Presbyterian, or in Queens, the pain clinic at Pain Treatment Specialists is easily accessible. Located on Madison Avenue in Midtown Manhattan, you're just a quick walk away from Grand Central Station, easily connecting you with every part of the city. A pain management doctor is different from an orthopedic surgeon because they do not recommend knee replacement surgery unless it is medically necessary. Instead, they are guided by their backgrounds in anesthesiology and pain medicine, which allows them to create minimally invasive knee pain treatment plans for every patient. You'll meet with a top knee Dr. near me in NY at Pain Treatment Specialists including:
Dr. Namrata Khimani: Dr. Khimani is an honors graduate of Harvard Medical School, and a proud born and raised New Yorker. She is among a select number of pain doctors who earned the title of a nationally recognised pain specialist by the American Board of Anesthesiology. One of Dr. Khimani's specialities is knee pain, and her patients note her knowledgeable treatments and easy to talk to demeanor.
Dr. Shane Volney: Dr. Volney completed his pain management fellowship at Massachusetts General Hospital– Harvard Medical School. This was followed by time as a Clinical Instructor at Harvard, where he taught medical students in his areas of expertise, including anesthesiology, pain medicine, and palliative care. If Harvard Medical School trusts Dr. Volney with instructing medical students in these specialized fields, you can trust Dr. Volney with your knee pain treatments.
Dr. Khimani and Dr. Volney are just two of the knee pain doctors you'll find at Pain Treatment Specialists. As the top knee Dr. near me in NY, you'll leave our pain clinic in Midtown Manhattan feeling a renewed sense of optimism and hope… and with a lot less knee pain!
How Does My Knee Pain Doctor Diagnose and Treat Chronic Knee Pain?
During your initial consultation, a knee Dr. near me in NY works to build a confident and caring relationship with each patient. You'll begin by a discussion of your knee pain symptoms, which includes when your knee hurts, what type of pain it causes, and if certain activities make your knee pain worse. Your knee pain doctor also asks about any recent falls or injuries, which could indicate an acute injury like an ACL tear or torn meniscus. Additionally, your knee pain doctor asks about what activities you've altered or avoided to stay away from knee pain. This helps your knee pain doctor identify your activity levels, and what they can do to help you return to living your best life!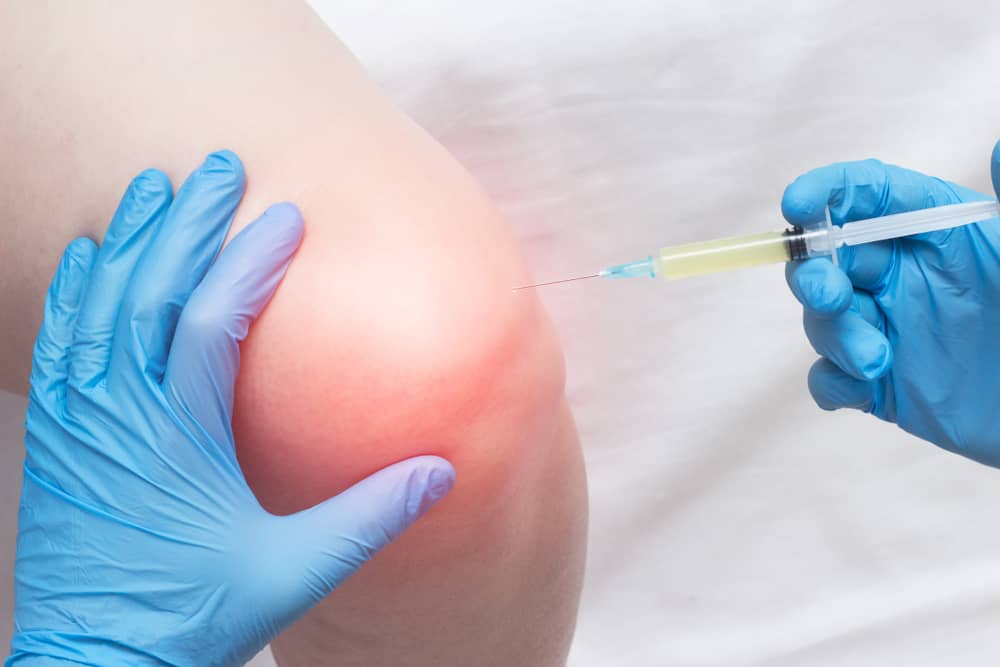 Sick of your Knee Pain?

Book an Appointment!
We offer free insurance verification! Fill out the form and expect a call from one of our agents:
Next, your knee pain doctor uses imaging techniques such as fluoroscopic guided x-rays and MRIs to determine the exact location and cause of your knee pain. Then, your knee pain doctor decides on a course of treatment that works best for your knee pain issues. Some treatments, such as genicular nerve blocks, work as both a diagnostic tool and a knee pain treatment. These types of treatments work to identify progressions in progressive diseases like arthritis.
The knee pain doctors at Pain Treatment Specialists aim to make your visit as pleasant as possible from your first phone call to your long-lasting knee pain result. Book an appointment today and see how much better you'll feel after your first visit.

Find Your Nearest Knee Pain Treatment Center
Our Manhattan NY knee pain clinic is conveniently located on 290 Madison Avenue Suite 203

Why Should I Avoid a Knee Replacement?
A knee replacement is a highly invasive and life-disrupting surgery. You will need to be admitted to the hospital for the surgery, and spend several weeks in a rehabilitation facility while you recover and gain strength. Then, when you return home you'll still need assistance with showering, toileting, and daily errands and chores. You will need a solid support system in place in order to pursue this surgery.
Additionally recovering from knee replacement surgery often required taking narcotics to dull the intense pain. These narcotics are highly addictive, and many patients unintentionally become addicted to these pills while simply trying to recover. Any time you can avoid these pills, you should do so. This is why a knee Dr. near me in NY at Pain Treatment Specialists avoid knee replacement surgery unless medically necessary.
Please call Pain Treatment Specialists and meet with a knee Dr. near me in NY who possesses the knowledge, background, and tools necessary to get knee pain out of your life. Located near Bryant Park in NYC, our pain clinic on Madison Avenue is easily accessible throughout NYC and northern NJ.
FEATURED POSTS BY PAIN DOCTORS
What is the Treatment for Sacroiliac Joint Pain?If you're experiencing sacroiliac joint pain, you may be wondering about the treatment options available to alleviate your discomfort. In this comprehensive article, we will explore the various treatment modalities for...
read more
Meet Our Team of Knee Pain Specialists
KNOW OUR TEAM OF HARVARD TRAINED KNEE SPECIALISTS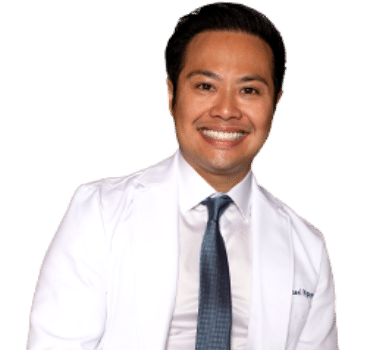 Knee Pain Doctor in New York
Dr. Michael is available for Knee Pain treatment consultations in Manhattan, New York.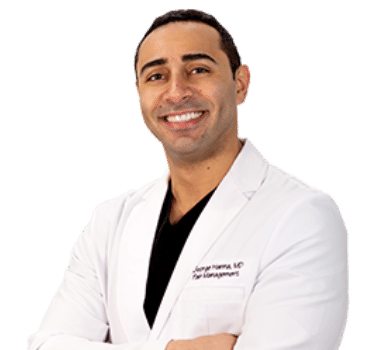 Knee Pain Doctor in New Jersey
Dr. Hanna is available for Knee Pain treatment consultations in Manhattan, New York.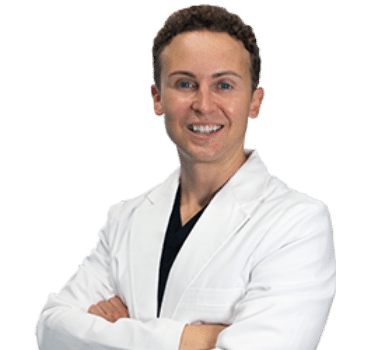 Knee Pain Doctor in New York
Dr. Volney is available for Knee Pain treatment consultations in Manhattan, New York.
Keeping you safe during COVID-19
Learn about our health & safety protocol.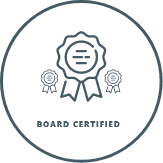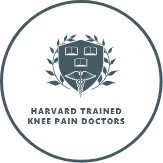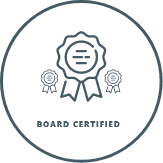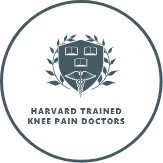 Call us
Speak instantly with one of our team members; they will answer any questions you may have regarding insurance coverage, booking an appointment and our knee pain center in New York and New Jersey.

Visit our Book Appointment page and instantly request an appointment at our Manhattan knee pain clinic. We offer Free Insurance Verification before your appointment.