Which Knee Clinic in Midtown is Best for Chronic Knee Pain?
In a bid to beat the summertime thunderstorm that;s approaching, you decide to mow the lawn before it gets soaked. You're not on a quest for perfection here, you're just on a mission to get it done. This haste causes you to step into a large divot that you normally avoid, which causes a strange and painful sensation in your knee. You're stunned for a moment from this sudden knee pain, but are able to finish the lawn before you hear the first thunder clap. Heading inside, you find an ice pack and rest your knee, which is now starting to throb and swell. As the heavy rain settles over your house, you settle into the couch and start searching for a knee clinic in Midtown that can help your newfound knee pain.
Pain Treatment Specialists, located in Midtown Manhattan, uses minimally invasive knee pain treatments for knee injuries and chronic knee pain issues like osteoarthritis and bursitis. Their treatment plans are customized for each patient, and the reviews from recent clients highlight the pain clinic's cleanliness, kindness, and outstanding results. You decide to book an appointment at their pain clinic on Madison Avenue and see what can be done about your sore and aching knee. Even if this day is a washout, you know that your appointment at Pain Treatment Specialists will be a success.
What Can I Expect at a Top Knee Clinic in Midtown?
You've never been to a knee clinic in Midtown before, and aren't sure what to expect during your visit. It helps that during your first call to Pain Treatment Specialists that you're paired with a personal concierge who not only verifies your insurance information, but also schedules your upcoming appointment. You ask about what to expect when you visit the knee pain clinic, and your concierge fills you in on some of the details.
First, the pain clinic is easy to reach from anywhere in NYC since it's located near Penn Station and Grand Central Station. When you enter the pain clinic, you'll be greeted by the friendly reception staff, who check you in for your appointment. After a brief wait in the stylish and contemporary waiting room, you're escorted back to the private consultation area. Here is where you'll meet one of Pain Treatment Specialists' expert pain doctors. Dr. George Hanna, Dr. Shane Volney, and Dr. Jeffrey Deygoo are all pain experts with extensive training in interventional pain medicine, and most importantly are compassionate practitioners of pain medicine. One of the first things your pain doctor does is listen carefully to your description of knee pain. Not all knee pain is identical, and this step allows your pain doctor to isolate the exact area of your knee pain, and find out what's bothering you. Next, your pain doctor completes a gentle physical examination that involves watching you walk, and evaluating your range of motion. If needed, more imaging tests are ordered. Finally, the diagnosis and treatment of your knee pain is discussed, and you'll have plenty of time to ask questions about your next steps. This is when you'll be in contact with your personal concierge again to set up your next knee pain treatment appointments.
At Pain Treatment Specialists, the entire process of arranging, scheduling, and meeting with your pain doctor is actually quite painless! Schedule an appointment and find effective relief from your chronic knee pain or knee injury.
What are the Best Treatment Plans for Knee Injuries?
Knee replacements are not always necessary when treating knee injuries or chronic knee pain. In fact, most common knee injuries and knee pain conditions are easily treated with pain medicine. This is why it's critical to meet with the highest quality pain doctors first before consulting with orthopedic surgeons. At Pain Treatment Specialists, we offer the following treatments for knee pain and knee injuries:
Physical Therapy: PT is used in conjunction with pain treatments to increase your knee's range of motion and strength. Physical therapists are trained in exercise science, and know how to manipulate your knee with specific exercises and stretches for effective results.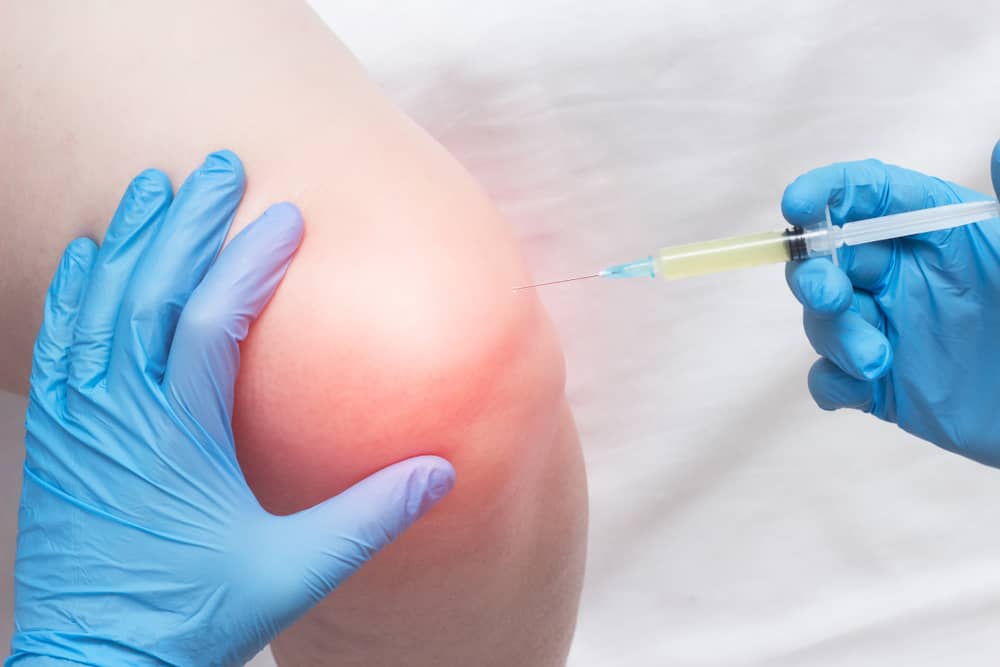 Sick of your Knee Pain?

Book an Appointment!
We offer free insurance verification! Fill out the form and expect a call from one of our agents:
Steroid Injections: Corticosteroids are powerful anti-inflammatory drugs that also provide long-lasting pain relief. Your knee pain doctor uses steroid injections to reduce pain and swelling caused by a knee injury, such as your misstep in the grass.
Genicular Nerve Block: Your knee's genicular nerves are responsible for transmitting pain signals to your brain. When the pain signals are blocked, you no longer feel knee pain. This procedure is completed by using a special x-ray to find your knee's genicular nerves, and then using a local anesthetic to block the pain. You may need 2-3 injections around your knee to block all of the affected genicular nerves.
Let our board certified pain doctors treat your knee pain with the highest quality knee pain treatments. Schedule an appointment at Pain Treatment Specialists and begin feeling immediate relief from your nagging knee pain.
Chronic pain is defined as pain that is ongoing and lasts longer than a few months. This pain might be caused by a degenerative condition such as osteoarthritis, which occurs when the protective cartilage that cushions the ends of bones breaks down due to wear and tear.
Acute pain occurs as a result of an accident, injury, or fall. Your knee pain caused by the grass divot is an example of acute pain. Knee injuries like ACL sprains or tears are typically caused by a specific incident like twisting or turning in the opposite direction of your body's motion.

Find Your Nearest Knee Pain Treatment Center
Our Manhattan NY knee pain clinic is conveniently located on 290 Madison Avenue Suite 203

Pain Treatment Specialists, located near Penn Station, is your top choice for a knee clinic in Midtown. Meet with our knee pain specialists and find long-lasting results for your knee pain or knee injury.
FEATURED POSTS BY PAIN DOCTORS
What is the Treatment for Sacroiliac Joint Pain?If you're experiencing sacroiliac joint pain, you may be wondering about the treatment options available to alleviate your discomfort. In this comprehensive article, we will explore the various treatment modalities for...
read more
Meet Our Team of Knee Pain Specialists
KNOW OUR TEAM OF HARVARD TRAINED KNEE SPECIALISTS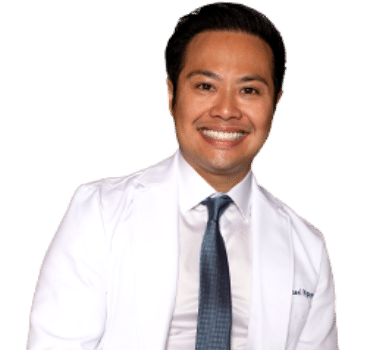 Knee Pain Doctor in New York
Dr. Michael is available for Knee Pain treatment consultations in Manhattan, New York.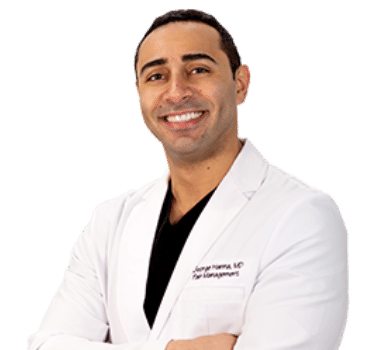 Knee Pain Doctor in New Jersey
Dr. Hanna is available for Knee Pain treatment consultations in Manhattan, New York.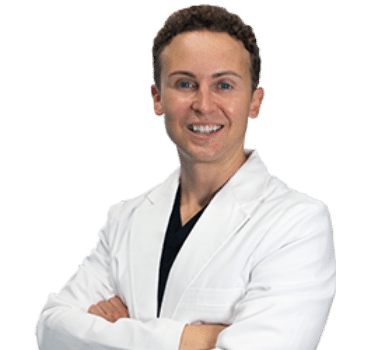 Knee Pain Doctor in New York
Dr. Volney is available for Knee Pain treatment consultations in Manhattan, New York.
Keeping you safe during COVID-19
Learn about our health & safety protocol.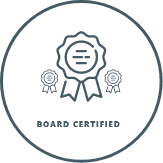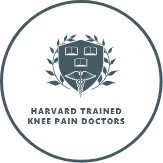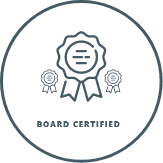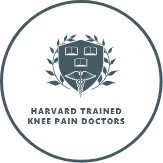 Call us
Speak instantly with one of our team members; they will answer any questions you may have regarding insurance coverage, booking an appointment and our knee pain center in New York and New Jersey.

Visit our Book Appointment page and instantly request an appointment at our Manhattan knee pain clinic. We offer Free Insurance Verification before your appointment.